5 Features Every Sample Album Should Include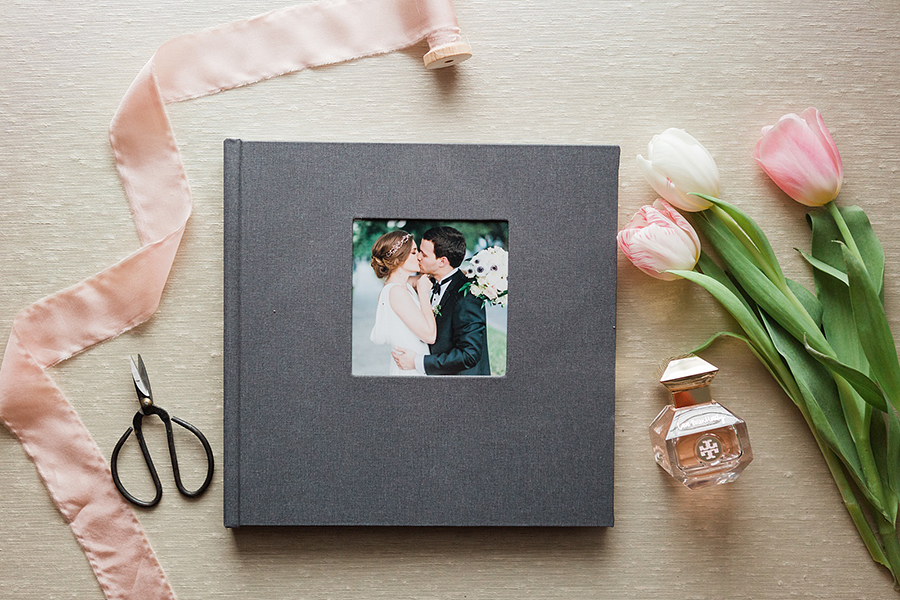 photo by Paige Vaughn Photo
As we all know, the #1 pre-requisite to selling albums...is to SHOW them! After all,
you can't sell what you don't show
!
But, what is the best way to show albums? What features must your sample album have in order to win the hearts of your clients and get them to say YES to their very own album, you ask? I've created a short list of 5 things that I consider essential to include in the sample albums you share with every potential client walking through your doors.
1 -- Show off your cover options.
Your sample albums should showcase
your favorite cover option(s)
you have available. This will simplify the decision making process for everyone who holds one of these albums in their hands. The real benefit of a sample album is that it allows clients to touch and feel it and see what they could expect from their own album.
2 -- Be intentional with the album size.
The albums you showcase should be the size and dimensions you most hope your clients will choose. The most popular dimensions for albums designed through Align are 10x10 or 12x12, so that's a great place to start. Clients are not very good at envisioning other options. They would prefer to point at one option among a few and say, "I want that," knowing that what they see is what they are going to get.
3 -- Highlight one wedding.
Each sample album should focus on one wedding and tell the story of that one day. I've written a separate post about
how to choose which wedding to feature in your sample album
. Featuring one wedding is more ideal than showcasing a sampling of your favorite images from a number of weddings. This approach is more true to the anatomy of an album and what they can expect from their own wedding album. It also allows you to showcase your
story-telling ability throughout one wedding day
, which brings us to tip #4!
4 -- Tell a story.
The album should tell the story of a wedding day from start to finish, full of details and moments that will draw your potential clients into the story emotionally. That will allow you to share your
passion for albums during the meeting
and again, help your clients to see what their own wedding album could be like.
5 -- Keep it simple.
Clean, simple,
timeless design
is key! Being intentional and selective in what you include in a sample album allows your images to stand apart and be appreciated as art. Your images themselves are interesting. You don't need to make your sample album design overly complex to create a beautiful album. Let the images shine and be your resume for potential clients!
Having an album you are excited to share with your clients at their initial meeting will only help enhance your passion for the product. When you are excited about the very product you hold in your hands, are proud of the work featured within, it will show! When you believe in the quality of the work that went into designing it and are touched by the story held within it...your client will be that much more likely to say YES to an album of their very own!
I hope you've found these tips helpful!
----------> If you are overwhelmed with design and want to give outsourcing a try,
click here to find out more about the design styles that Align offers.
We have 3 standard design styles but can definitely customize to meet most needs. So don't hesitate to send us examples of designs you like and let us know what your preferences are, and we will design to those specifications. After you take a look at our design styles to find out which one would work best for you,
click here to sign up for a free account with Align.
When you do so, we'll send you a free welcome gift -- our
"Top 10 Most Popular Album Companies" Resource List
. That way you can find out which album printing & binding companies are the most popular among photographers who use Align, and more importantly, WHY. We'd love to be a part of creating beautiful heirloom albums for your studio and clients!