It's Our Birthday But the Gift is for you!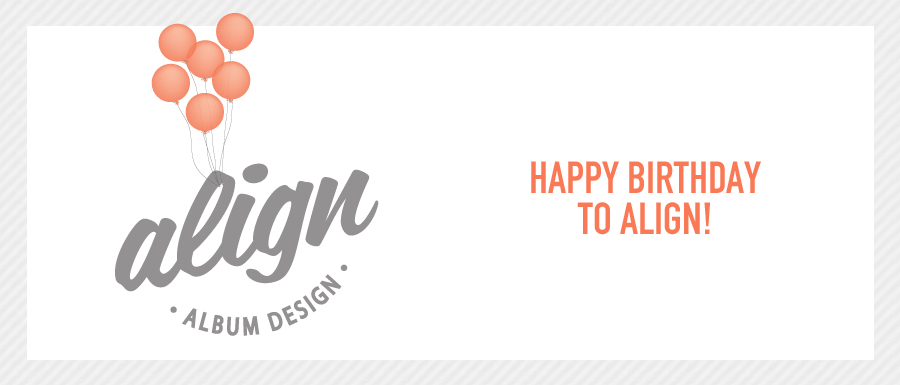 Guess what! Align Album Design just turned 6 years old! HAPPY BIRTHDAY TO US!! Oh wait, were we supposed to be humble and rely on our friend to secretly tell the waiter that it's our birthday so that we can act surprised when they bring out the free dessert and sing to us?... Too bad! It's our birthday and we're proudly celebrating!!!
We want to send out a huge THANK YOU to all of our amazing clients for your friendship and business over the past six years. Y'all are the best! We wish we could virtually share our free birthday dessert with you (embarrassing sing-along spectacle included), but instead we'll celebrate by giving out $16 in Align Design Credit -- that's
two free spreads
-- to photographers who place a new album design order this week!
To qualify for the deal,
use the promo code: [EXPIRED CODE REMOVED]
on your album design order form, submit your images, and pay your $75 deposit before the end of the week. If all three steps are completed before Saturday, April 7, 2018 at 11:59pm PT, we will add $16 to your credit bank that will automatically be applied when your next album design balance is due. Limit once per studio. Credit valid for our design service only, cannot be applied towards physical Align Legacy Books or other products.
Join the celebration by
filling out a new album design order form
. Thanks a bunch!
-----------
Blog post written by:
Denise