The #1 Key to Selling Albums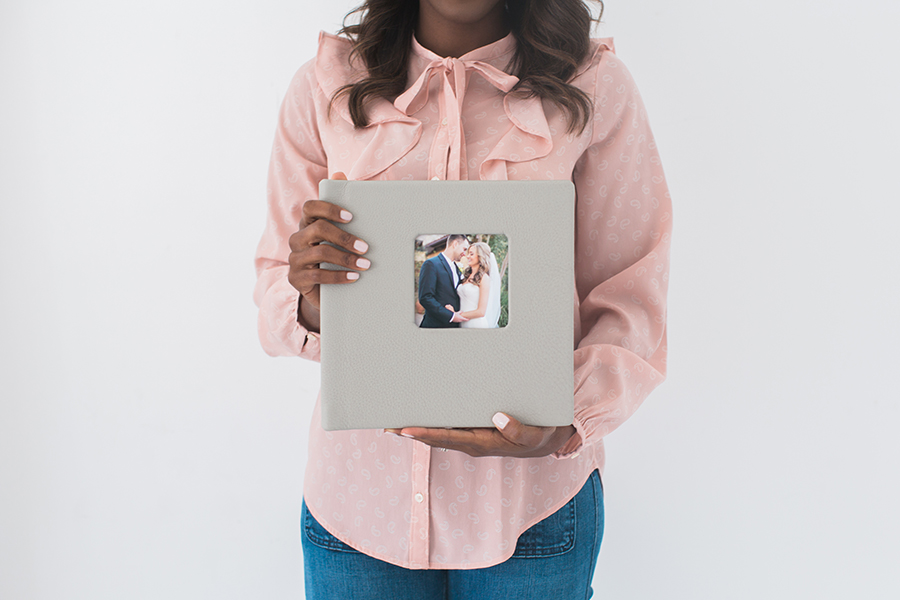 The number one rule in album sales is:

If you want to sell albums, you have to show clients physical studio samples. This can be a tough pill to swallow when albums run anywhere from $300 - $1,200 in costs for the photographer. And that's just the printing and binding. That doesn't take into consideration the costs and time investment in getting it designed and ordered. Yes, studio sample albums are an investment. But they are an investment that will pay off.
A few years ago I decided to start offering
Queensberry Duo albums
as an option for my high end clients. These albums are gorgeous -- high end mat paper surrounds images that are inset in the pages, and images can even be mounted flush to the edge of the page. So it is a more contemporary version of a matted album combining both matted and flush-mount features into a high end custom product. The album I chose to offer is 18x10 inches horizontal with a dark brown micro-leather fabric. The cover material is so soft, I am tempted to use it as a pillow. The album is INCREDIBLE. But it's not cheap. The studio sample I wanted to get was over $1,000. Yikes! Not only does that money come out of my bank account, but that means I have to charge my clients $3,500 for an album of its kind. All sorts of fears went through my head. What if no one else loves it as much as I do? What if my clients don't see the value and aren't willing to pay the high price tag?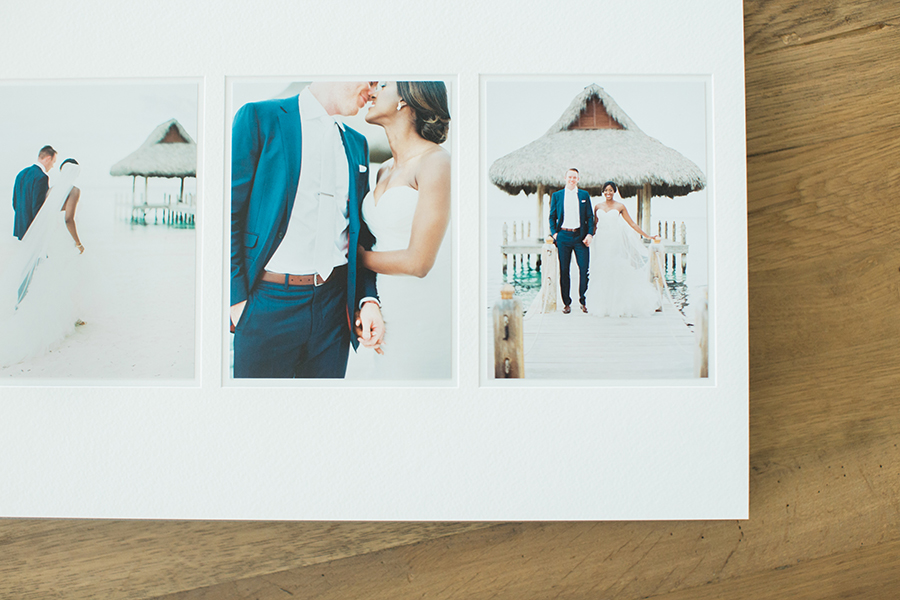 I swallowed my fears and took the leap. I ordered my studio sample and said a prayer right before my first client meeting in which it rested on the ottoman in my office. Kari, the bride, came in and we started out the meeting chatting about her upcoming wedding. When it came time to share my two album options, I showed her the standard, lower-priced album that comes in all of my packages, then I showed her the Duo. I explained its features and told her the price. She fell in love with it as she turned each of the textured mat pages and felt the micro-leather. At the end of the meeting she told me that she didn't have the budget for the Duo but that she wanted to see if she could move some things around to be able to increase her photography budget and include it in her package. And that's just what she did.
The expensive Duo is not for everyone, but it does appeal to a certain segment of my clientele. And if they see it and love it, they are often willing to increase their budget, even though they never intended to spend $3K on a wedding album when they first walked into my office.
You can't sell it if you don't show it. But if you DO show it, you might be able to sell something that your clients didn't even realize they couldn't live without until they touched it. That's the power of a studio sample album.
Not sure where to start with creating a sample album? Read up on
5 features that should be included in every sample album
in order to win the hearts of your clients and get them to say YES to their very own album!
To help even further with your sample album needs, we've created this
Resource List for the Top 10 Most Popular Album Companies used by Align clients
, along with testimonials from photographers who use each of them. Also included on the list is a general idea of what each company charges for a standard 10x10 album.
You can download it for FREE today by clicking here and signing up for an account with Align
-- no order necessary! Or if you already have an existing Align account and want a copy of this resource guide, you're welcome to
email us
for a copy.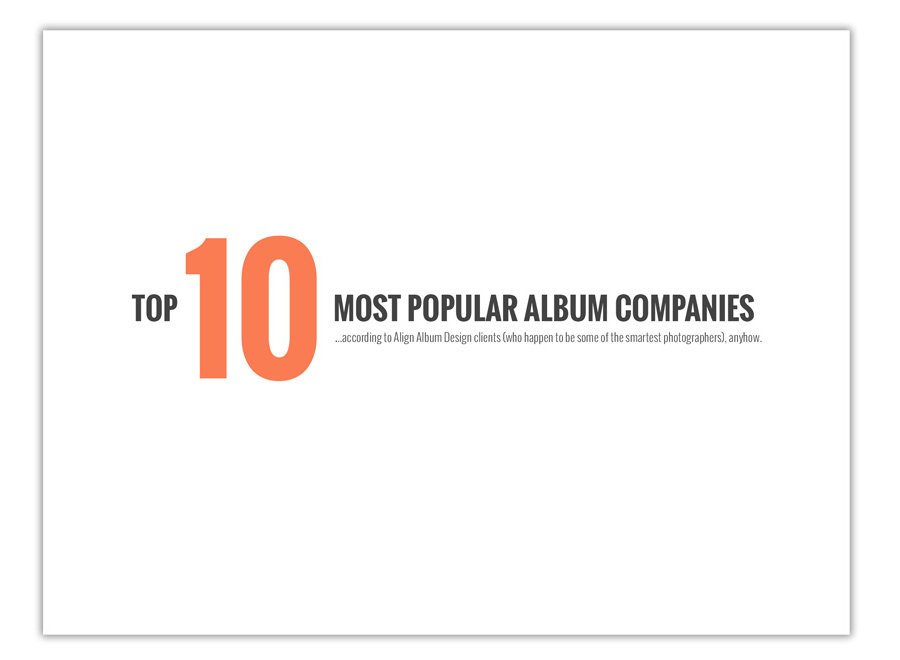 Take the leap. Invest in sample albums. Make them beautiful, unique, and exactly what you would want if you were a bride or groom. Then show them to your potential clients and see the investment pay off.