Sweet Album Reveal - Photography by Val Marlene Creative
Earlier this week we featured
Val Marlene Creative
in a blog post in which
she shares about her "why" behind offering albums to her clients
. If you haven't read it yet, you've GOT to check it out. But not only did Val send us that amazing written content, but she also went above and beyond and sent us photos of one of her real clients opening up their wedding album for the first time. That was too much goodness for one blog post, so today we get to share these awesome images!
Val says, "It should be noted that the images of them opening their album are 100% not staged. Every facial expression, finger point and look at each other was not prompted and true to Ben & Allison. This is the very first time they saw their album. :) :) It was such a sweet experience for me to watch them snuggle and giggle as they held their album in their hands for the very first time. They told stories of what was happening in the photos and the memories the images triggered from that day."
Photography:
Val Marlene Creative
Album layout and design:
Align Album Design
Album printing & binding:
Miller's Professional Imaging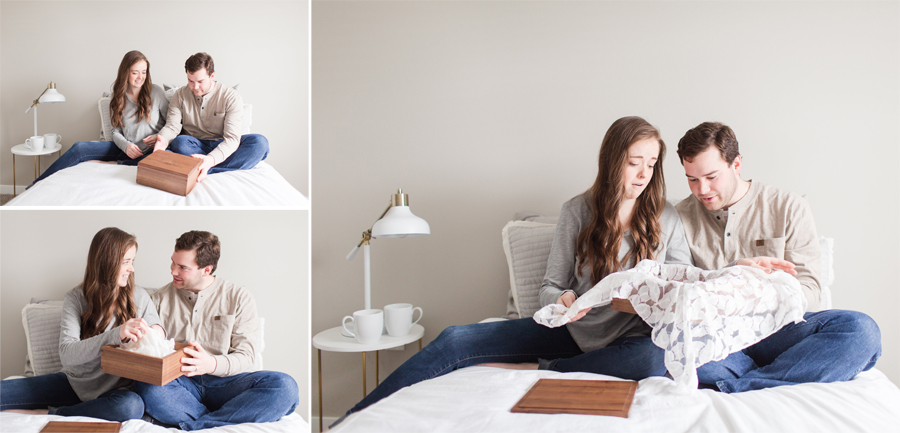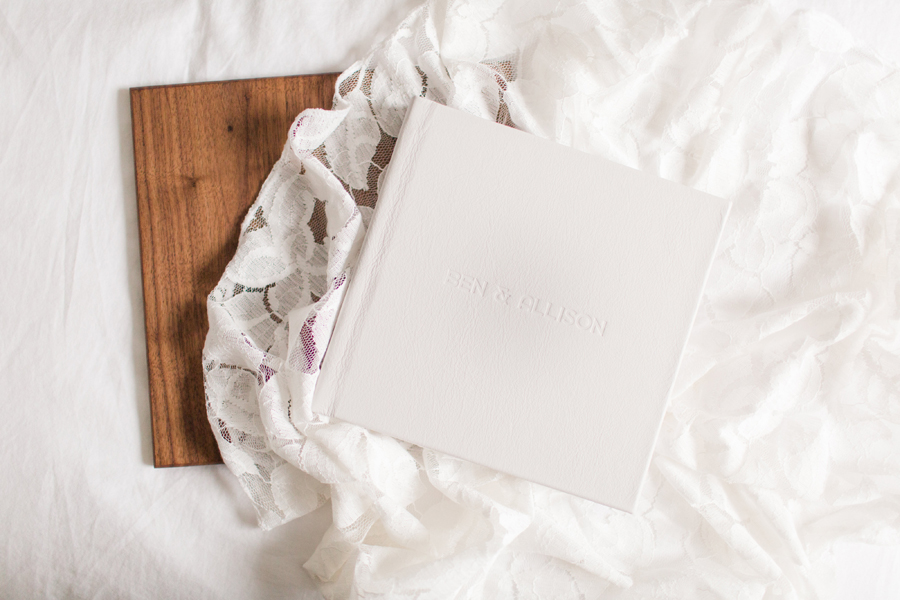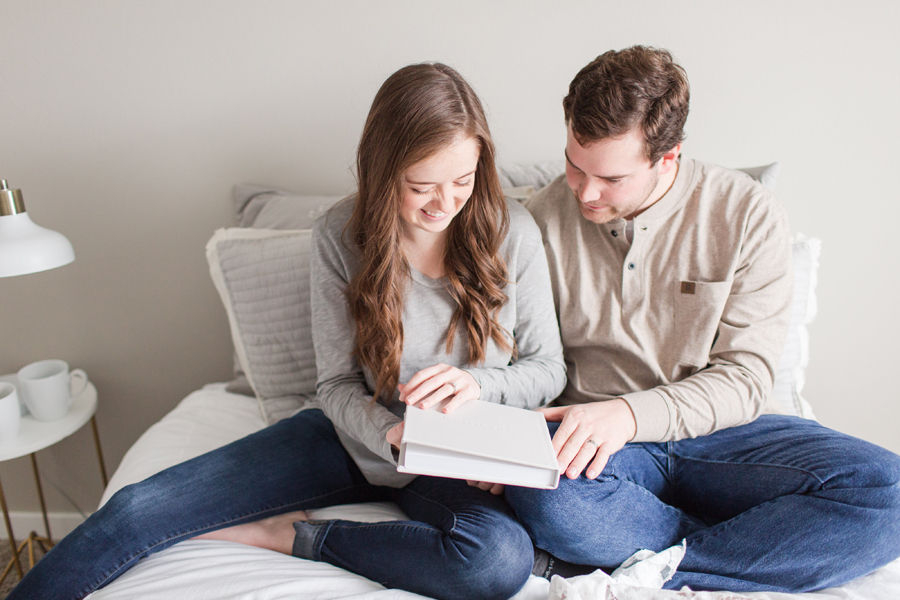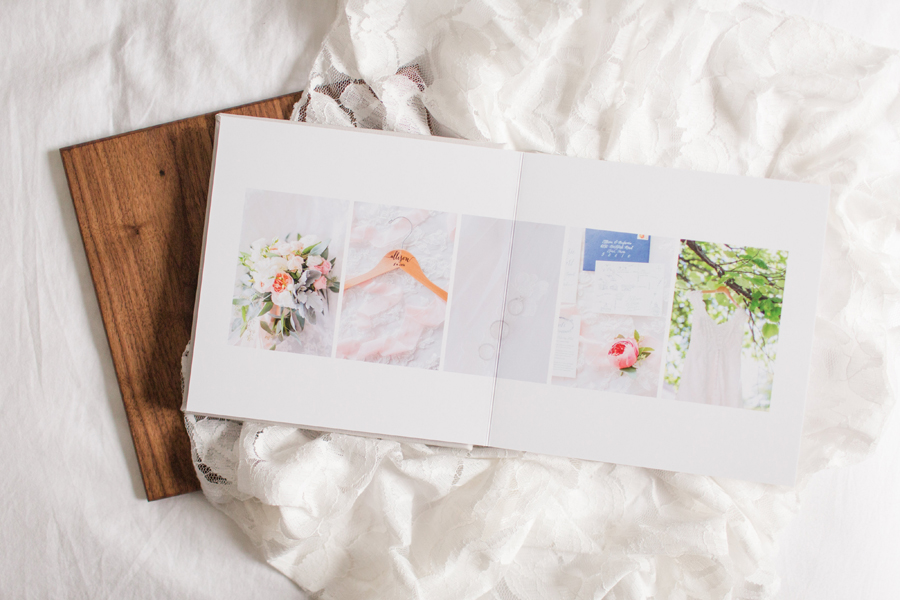 Val says "This image, specifically, is Ben asking Allison if she was tearing up, because she was. Gah, it was such a sweet, sweet moment for me!"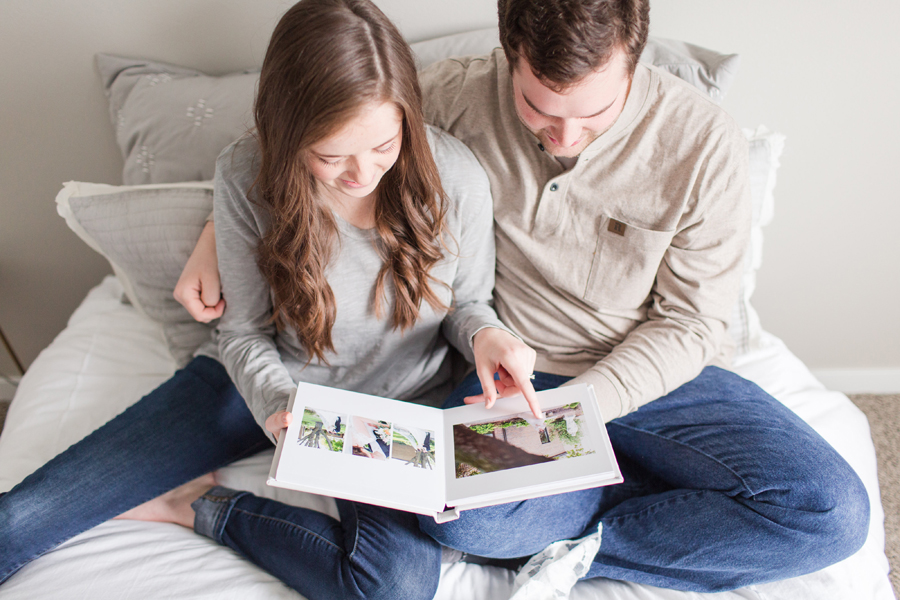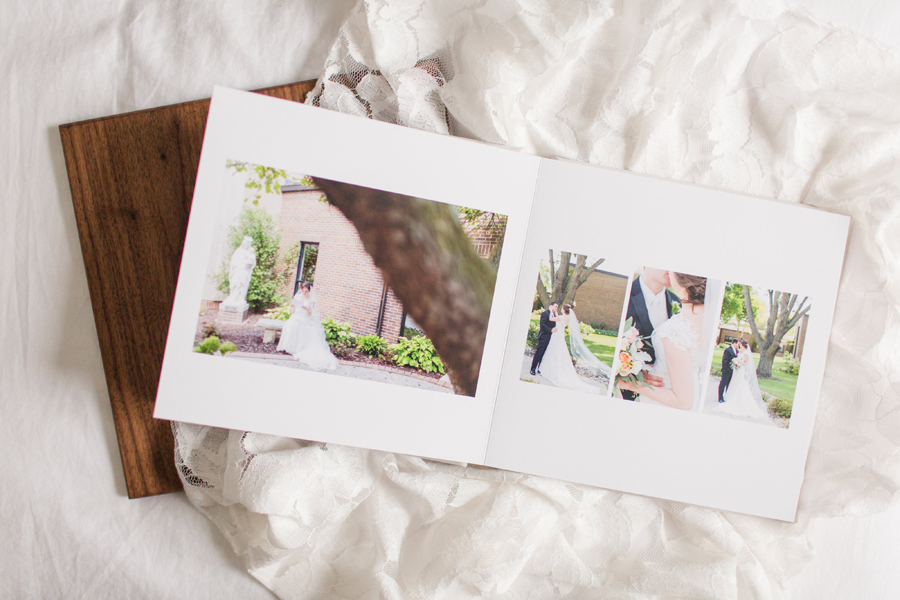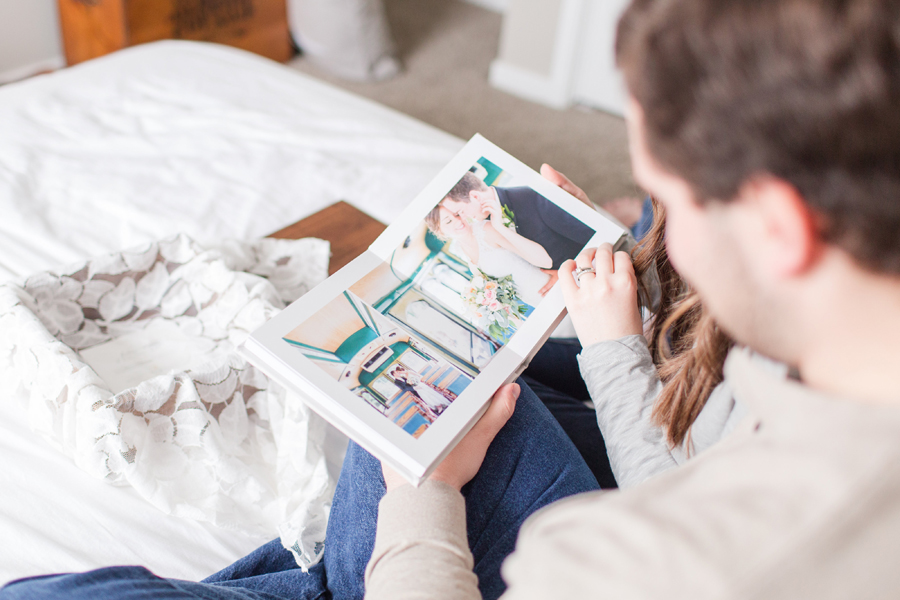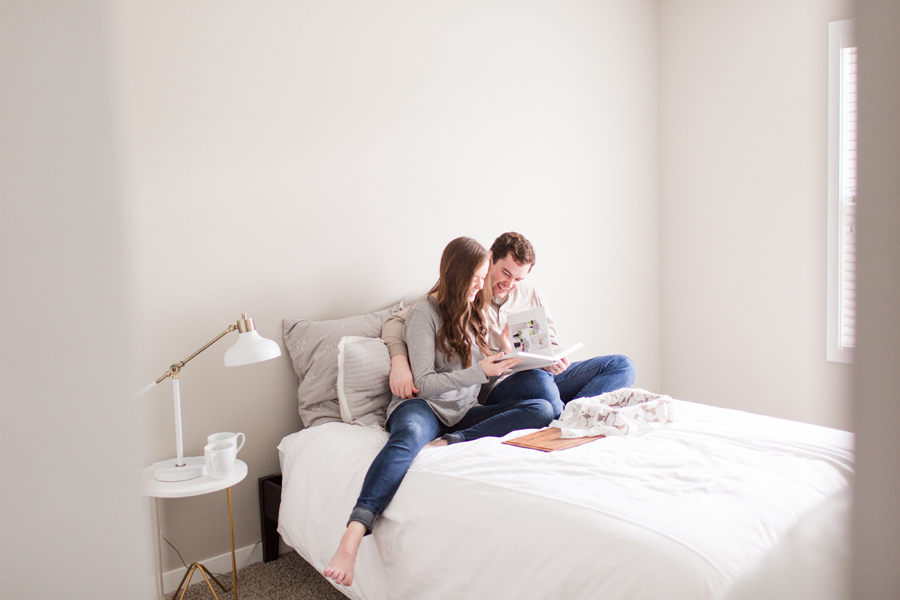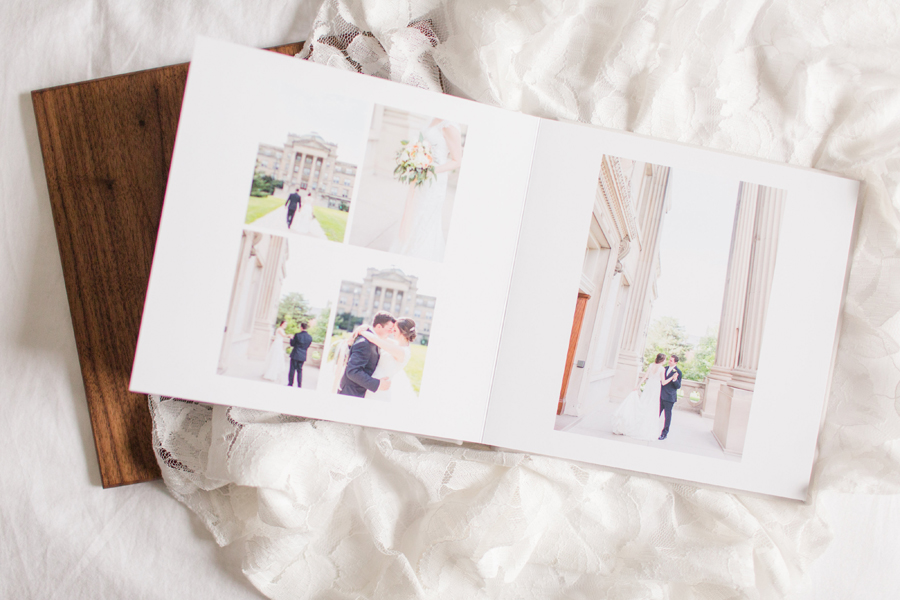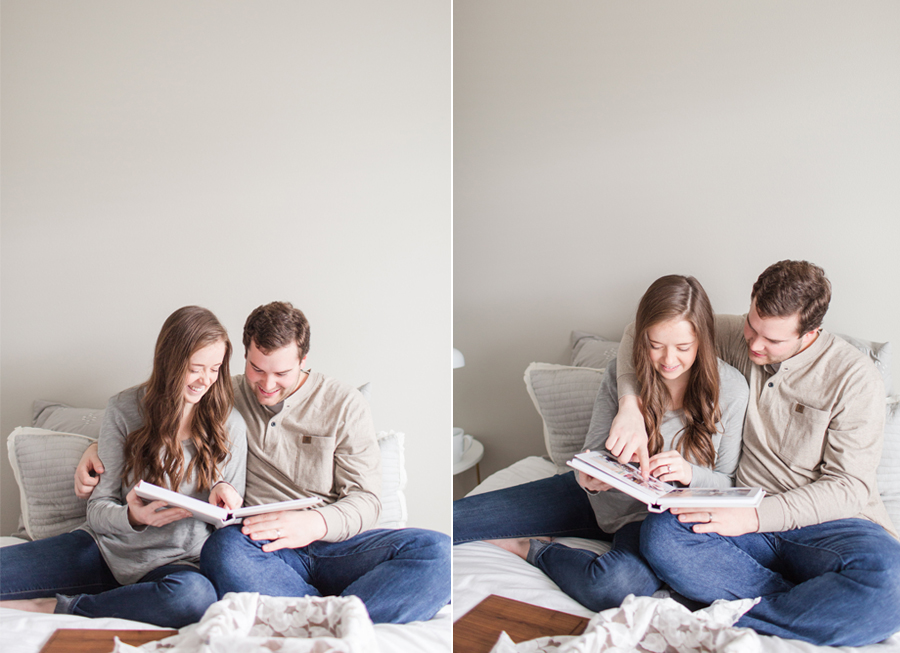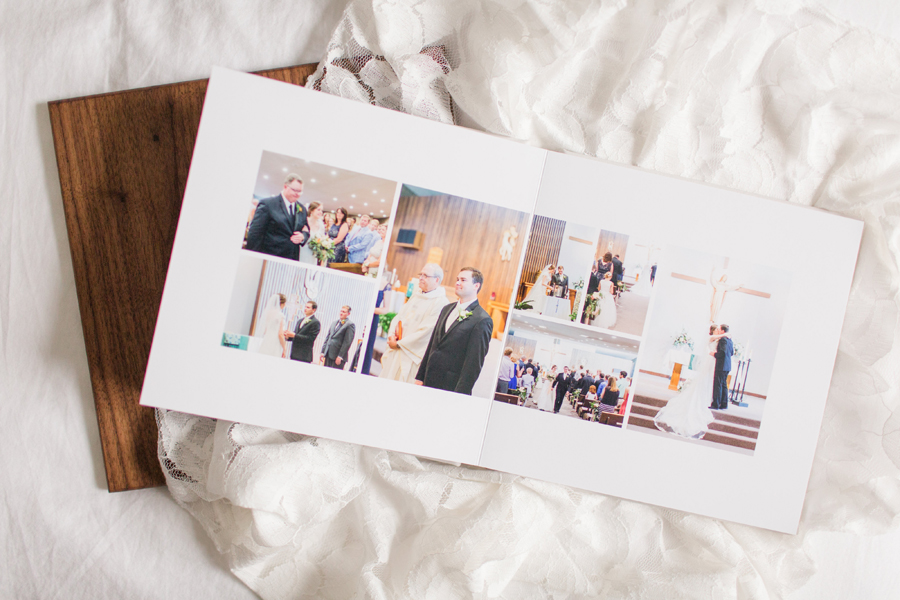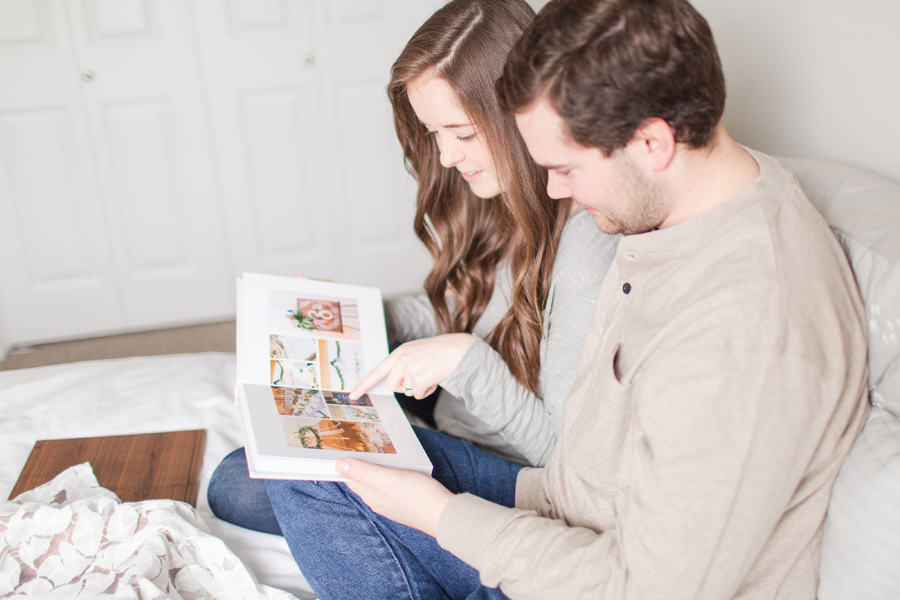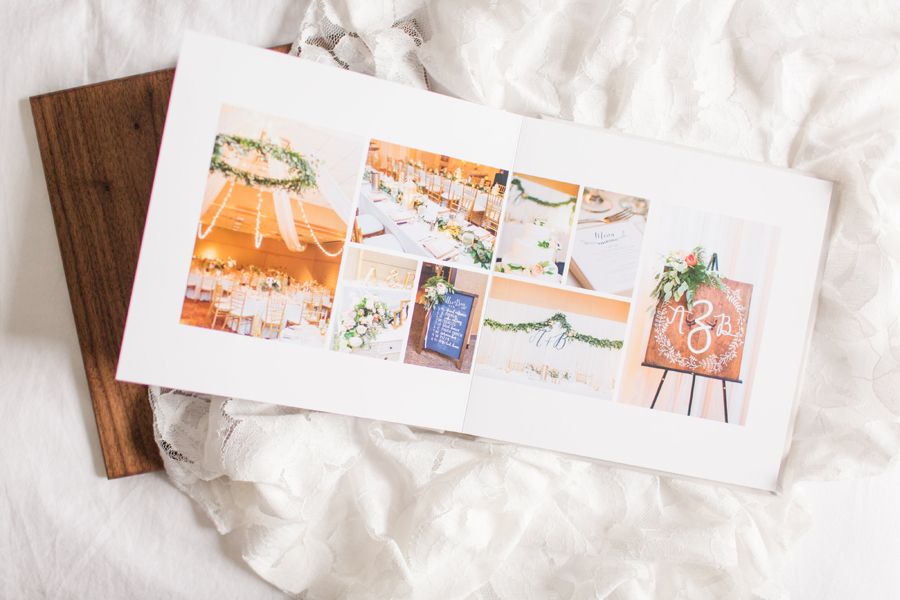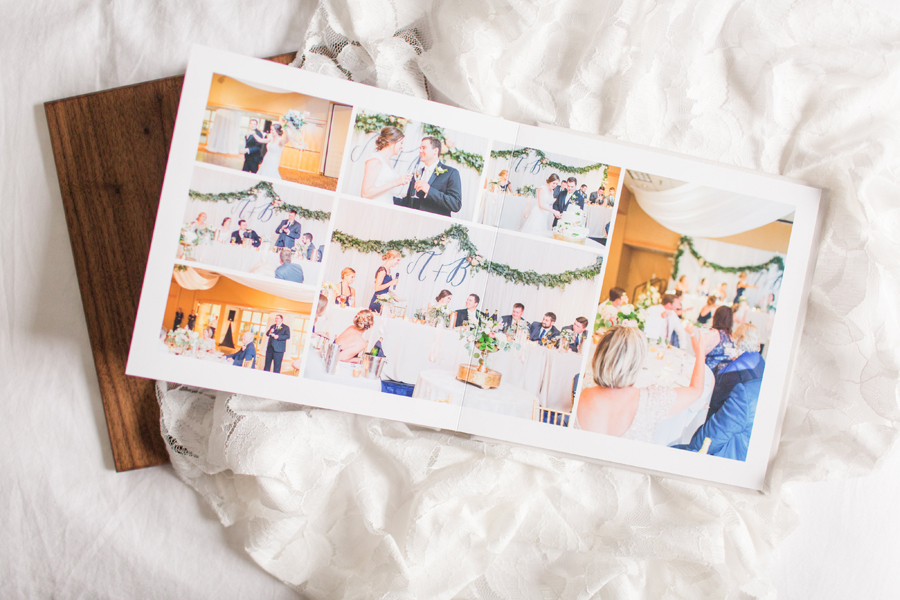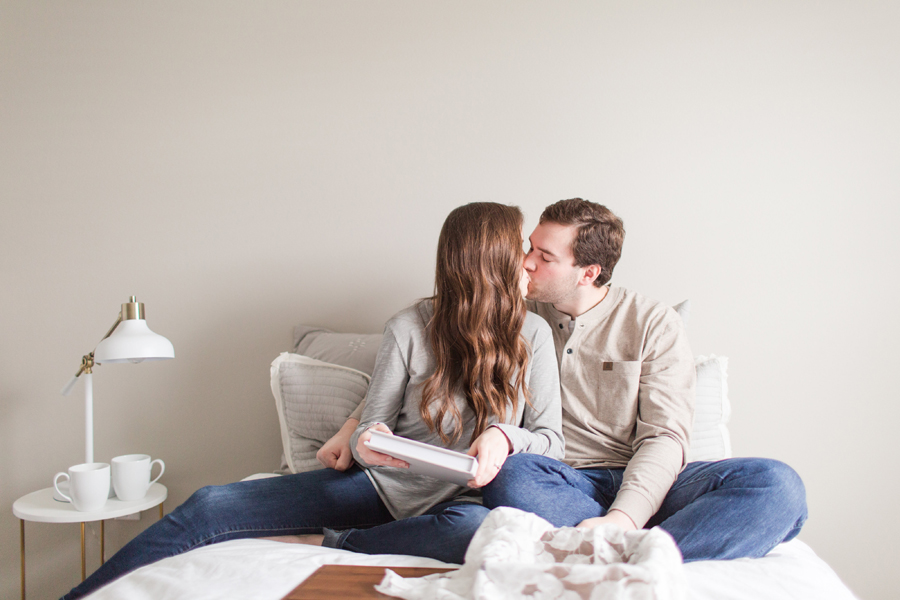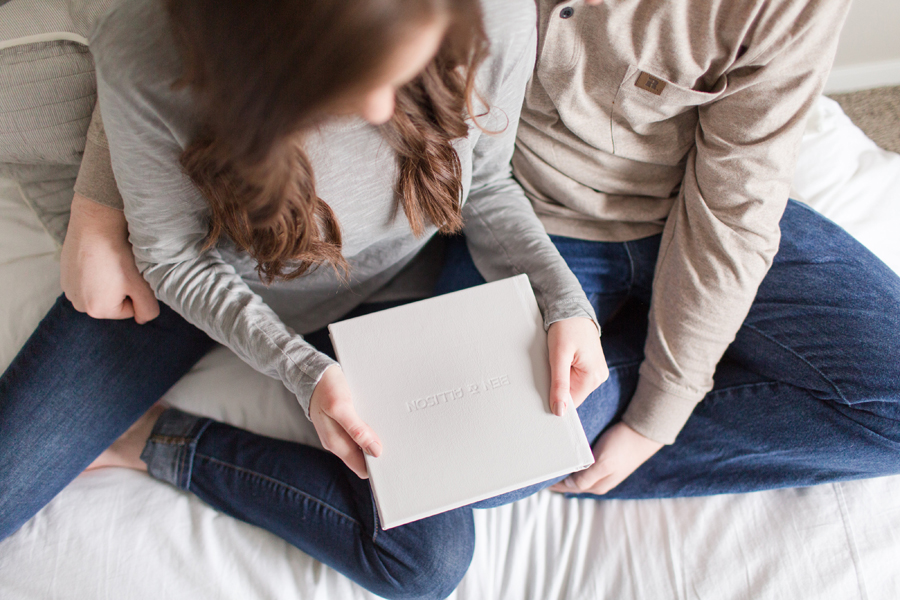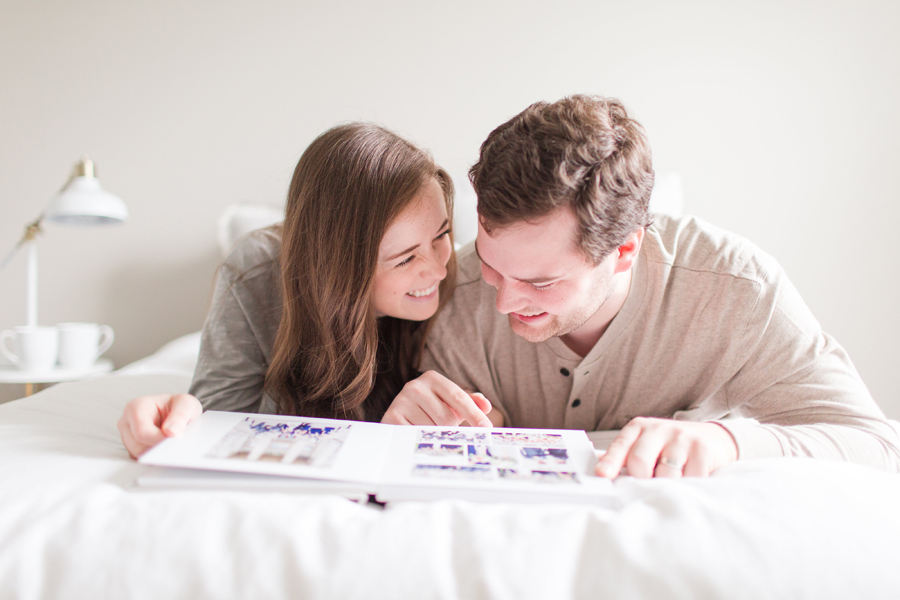 Allison, the bride, said "We are thrilled with the way our album turned out! Seeing it on our bookshelf everyday is a beautiful reminder of where our love story started. We feel we made a great, small investment into what will be a treasured piece we can pass on to our kids and their kids."
To view the design in its entirety, click through the slideshow below: