Britt Croft on Selling Albums Consistently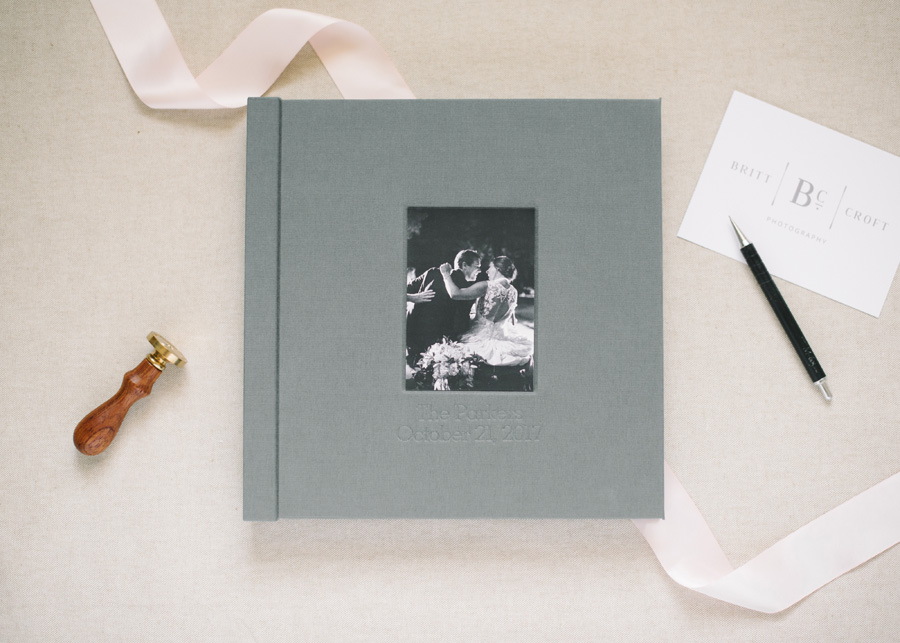 Here at Align, we not only love designing albums but we love talking & teaching about albums too! That's why we're thrilled to share today's guest post by
Britt Croft Photography
. We already knew how much Britt valued albums based on her quote in
this past blog post
, so we felt like she'd be a great resource to talk more about albums in her photography business. We asked Britt if she'd be willing to share her experience creating and selling albums and we love what she came back with! Without further ado, here she is...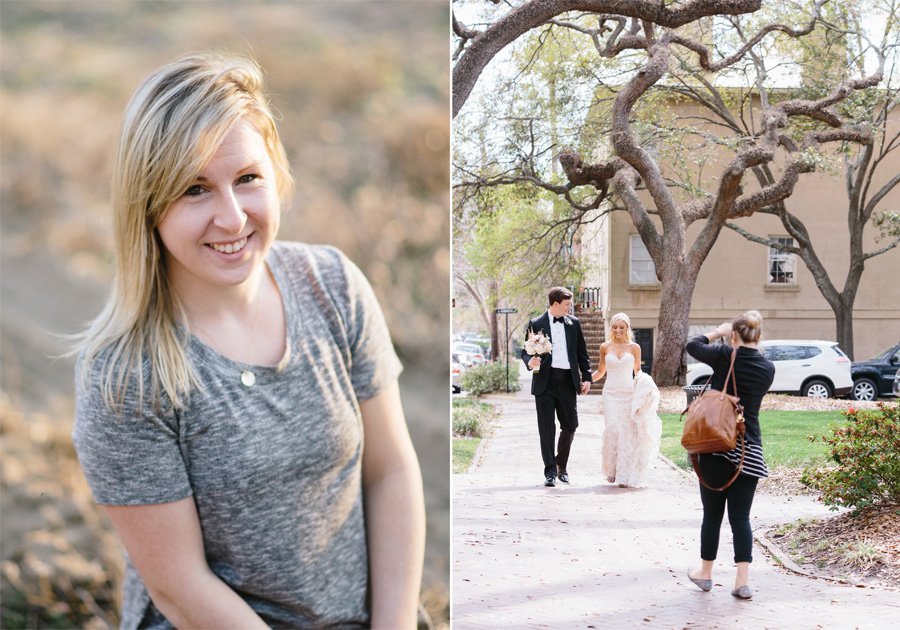 Hey there, I'm Britt and I'm a wedding photographer who serves South Carolina, Georgia, and occasionally beyond! Over the years, I've become focused on two things that (I hope) set me apart. They are 1) my belief in real, imperfect moments (don't get me wrong, I love the pretty too - but just always connect with candid, organic moments the most!) and 2) archival, heirloom quality albums and products. I focus on quality over quantity, and currently photograph only 10-12 weddings per year.

About 60% of my couples end up purchasing an album, but it's taken quite some time to reach even that number as there is definitely a learning curve to educating couples on the value of the printed product in todays digital age. Of course I'd love to see 100% walk away with an album, but that's a work in progress!

I'd say the greatest pushback I get about albums is regarding the cost, and to be honest I've struggled with that over the years too. But I've been printing through Madera Books for around 6 years and just can't bring myself to make a change since I'm continually impressed with their quality, craftsmanship, attention to detail, and speed for handmade albums. I've found that those couples who see the albums in person truly appreciate and understand the quality, but unfortunately I serve such a wide geographic area that I'm not meeting many of my clients before booking. The way that I have best found to navigate that barrier is to talk about albums, share photos of albums, converse about albums when we chat over the phone, share stories about how precious my albums are, etc. I truly believe in my core that each couple needs a wedding album so this is something that feels natural and comfortable for me to share about.

I've been working with Align Album Design for about 3 years now, and since becoming an Align customer it has truly taken the album process to the next level for my clients. It's fast, streamlined, and more than anything...it frees me up to do things that I enjoy so much more. If I was still doing album design and revisions for my clients, I could guarantee that it would be the #1 to-do item that repeatedly got rolled over to my to-do list for the next day, and the day after, so on and so on. It's hard to encourage your clients to stay on top of their revisions if YOU can't stay on top of their revisions, so having Align take the brunt of the work off my shoulders is how I justify the additional cost. Ultimately, it's freeing up my time to move the needle forward in areas that only I can, and that's beneficial to me, my clients, and my business as a whole.

One of my absolute favorite perks of Align is their ability to pre-design with the 200-300 images I send them. When I explain to my couples that I don't feel it's their job to sift through 800 images that they are SO VERY attached to in order to narrow down their favorites, I can tell they are so relieved. Instead, I send Align my Favorites folder from the clients wedding gallery, and they do the hard work of getting us a starting point! This means the first time my client is seeing their album, it's a full blown 20-spread story, and they are simply tasked with making swaps, adding, or removing. This feels so much more manageable and digestible to them. I always, always tell them that I'm here to help as much as they need, and I think that it helps them realize that I am in their corner and happy to be a sounding board when decision fatigue hits.

For newer photographers looking to encourage their couples to invest in an album, I'd say to start small. WHCC has been my go-to print lab from the very beginning for many other products (and where I first printed albums from) and I still use their press printed albums for guestbooks and portrait session albums. Their albums would be a great place to start that is a bit more affordable as you build up the hype over what I hope could become your #1 product. Order a sample album (one complete wedding), photograph it for social media and your website, and carry it with you to client meetings, engagement sessions, bridal sessions, etc. The more opportunities your couples have to see, touch, feel, and learn about them, the better!

All this to say, offering my clients albums has become a huge part of my business and is something I truly believe in. I really think that's the most important part...you have to believe in the power of the printed image, show the meaning, show how the design process is a wonderful added service, and educate your couples on how an album will add value to their life together. I hope other photographers will find my album journey helpful!

---
Thanks SO MUCH to Britt for sharing all of this helpful advice with fellow photographers! What great insight on album creation and sales!
Britt ALSO sent us the following photographs she took of one of her recent albums. The spreads were designed by Align and the album was printed through
Madera Books
. We love seeing how beautiful the final album turned out! Here are some of our favorite spreads...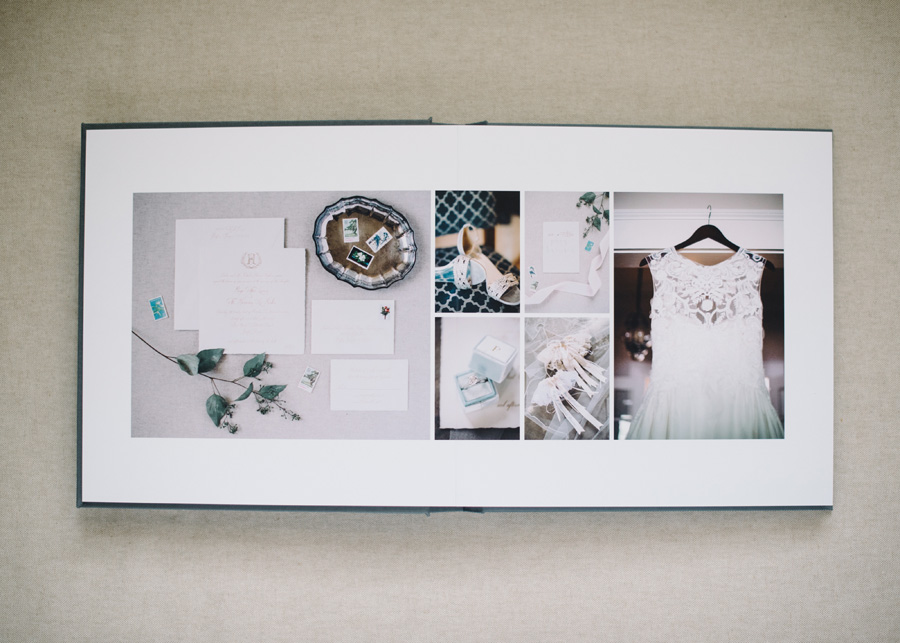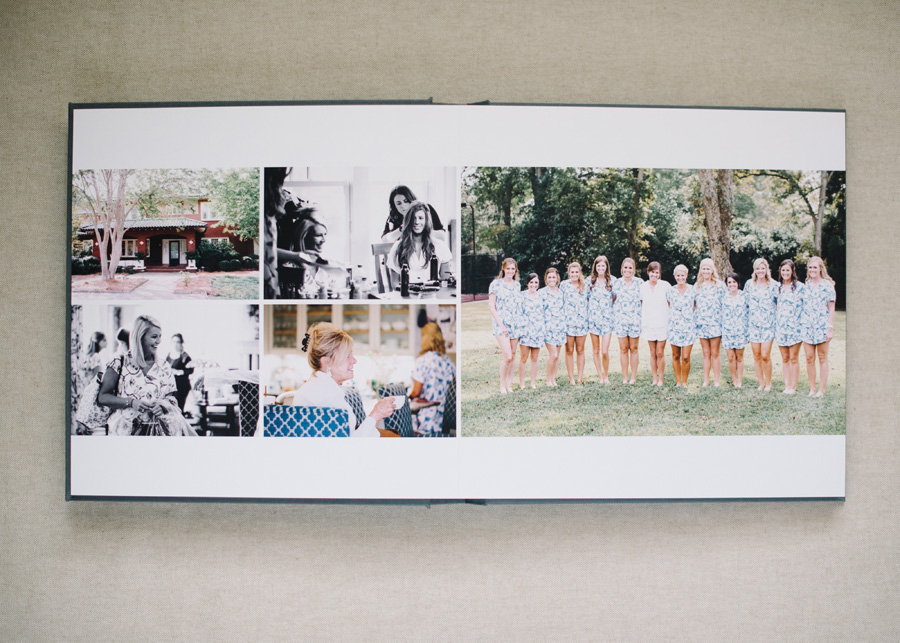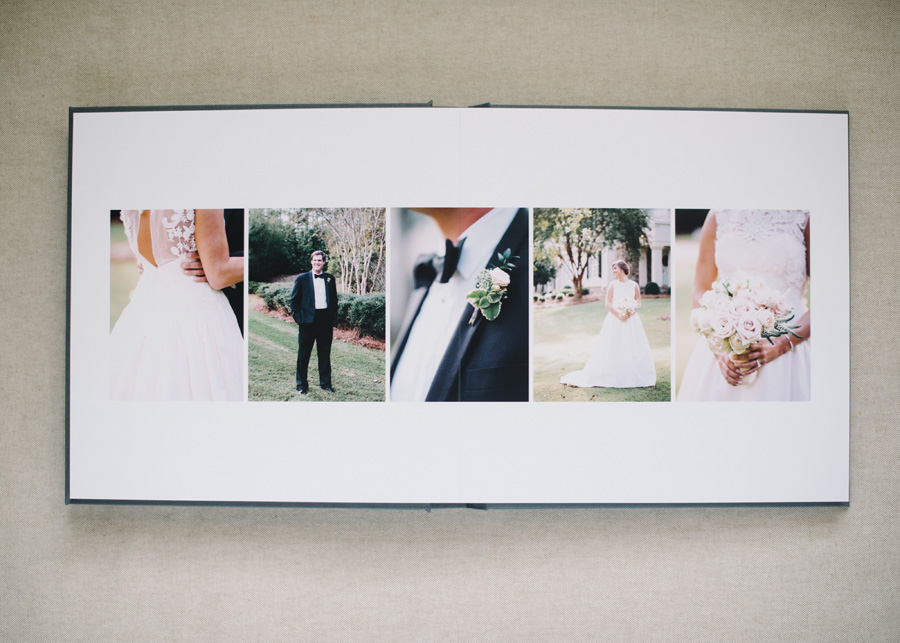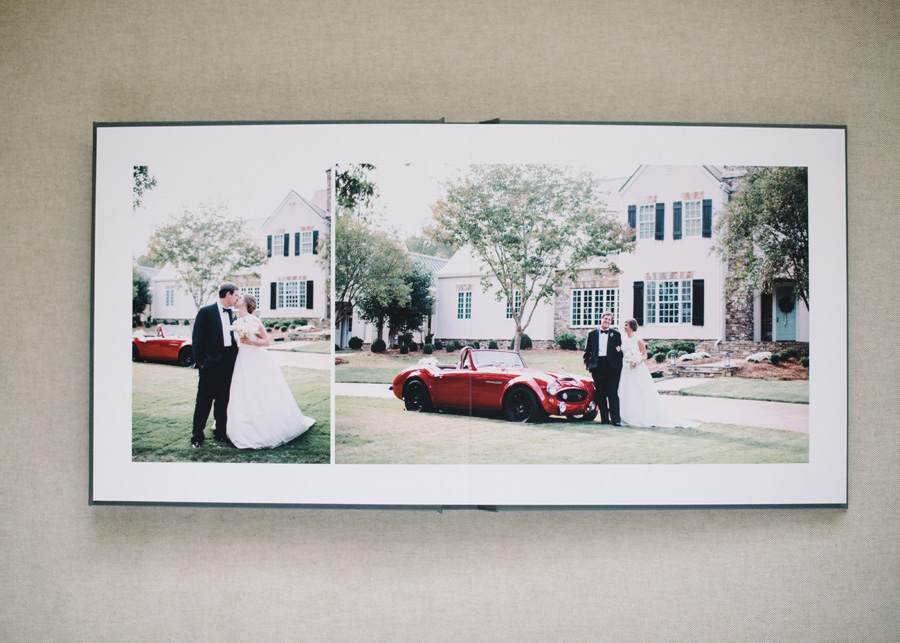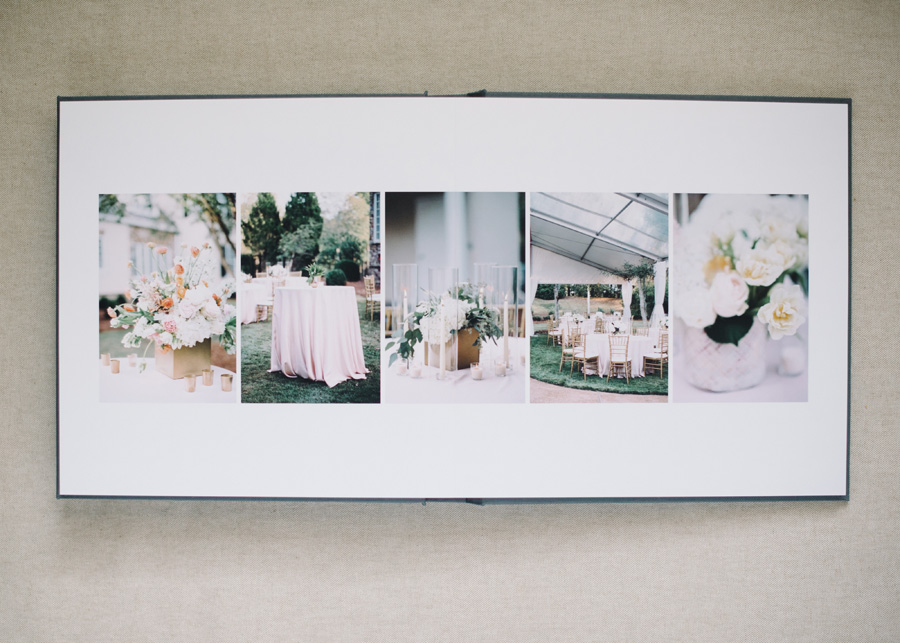 To view the entire album design, you can click through the slideshow below: