New Cover Text Options for Align Legacy Books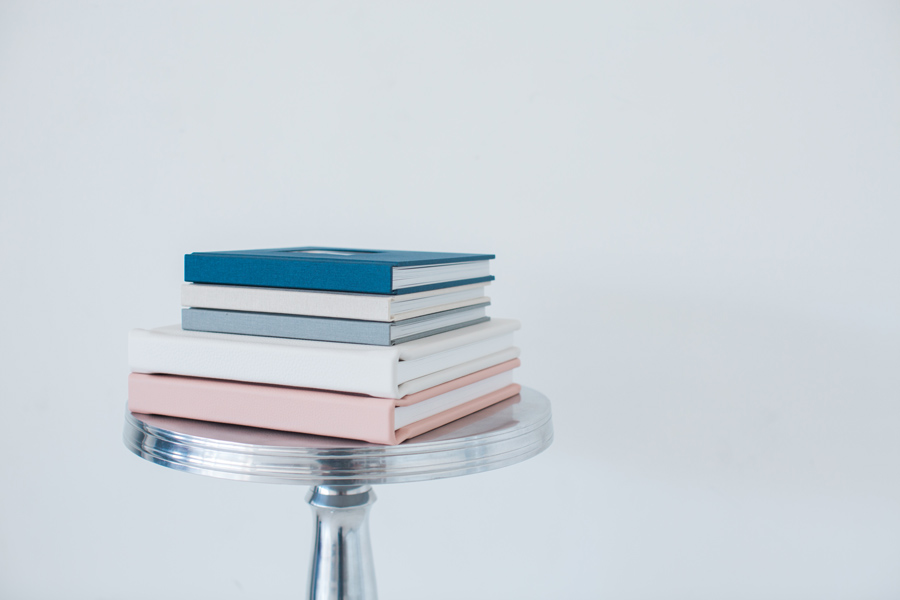 In the two years since we've been offering physical albums to our design clients, Align Legacy Books have found their way into hundreds of homes. These books are truly heirlooms, and we're so proud of them! That's why we're always grateful for the feedback about Align Legacy Books that we receive from our clients. One of the comments that we have heard is that you want more variety in cover text -- both fonts and finishes. We're so excited to show you the result!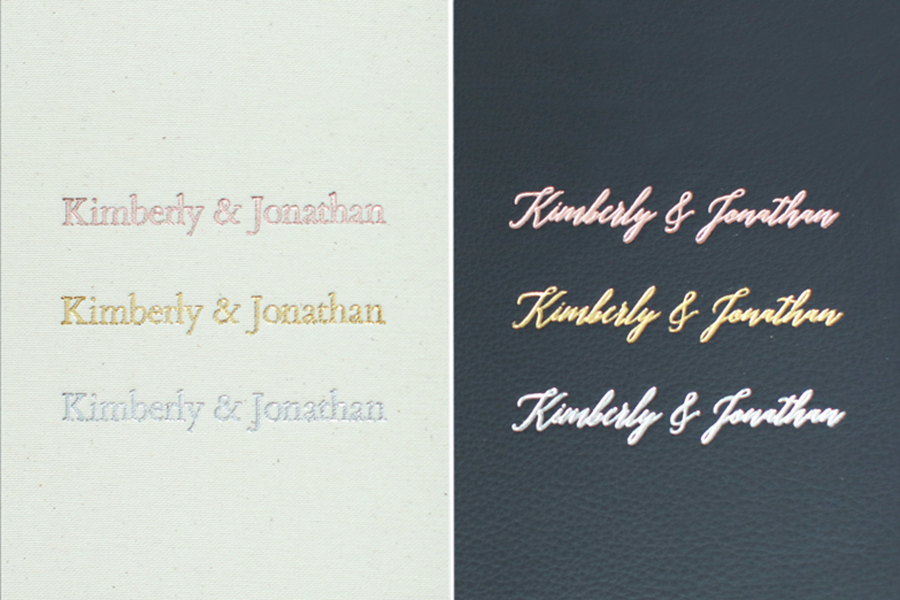 Above left: Cardo font on Parchment linen. Above right: Adelicia font on Eight Ball leather.

Font Options

We have always offered a sans serif font that we find elegant and readable. We're not taking that away, but we ARE offering several additional fonts, so that you can choose the one that best suits your clients' style! Along with a dignified serif font, we've also added 3 script fonts that all have their own unique flair!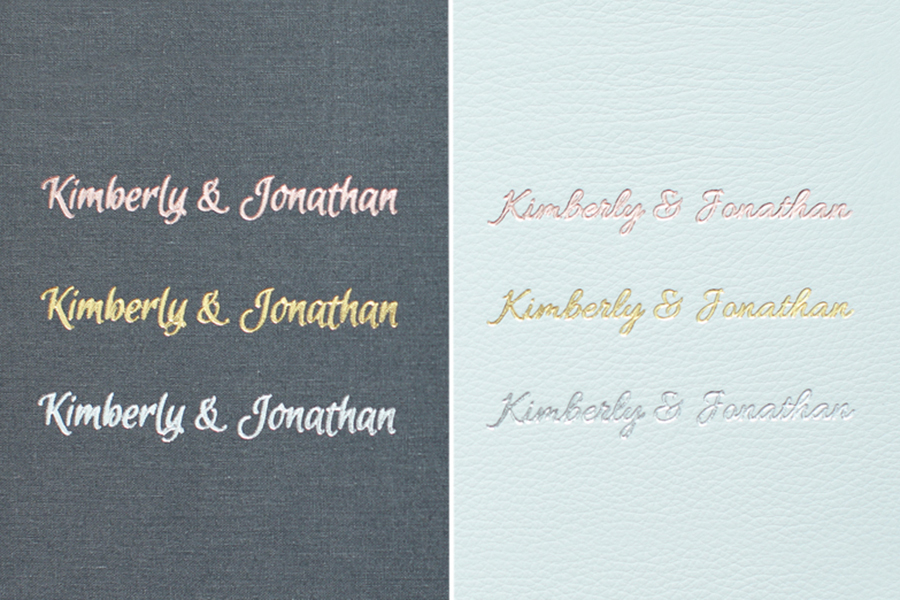 Above left: Euphoria font on Silhouette linen. Above right: Allura font on Yukon leather.

Finish Options

Along with the traditional blind (clear) debossing, we've added three new metallic finishes. Choose from Rose Gold, Gold, Silver. These colors are elegant and on-trend, and your clients will love them! And if you prefer not to add a color to the text, choose Clear for the classic blind debossing look!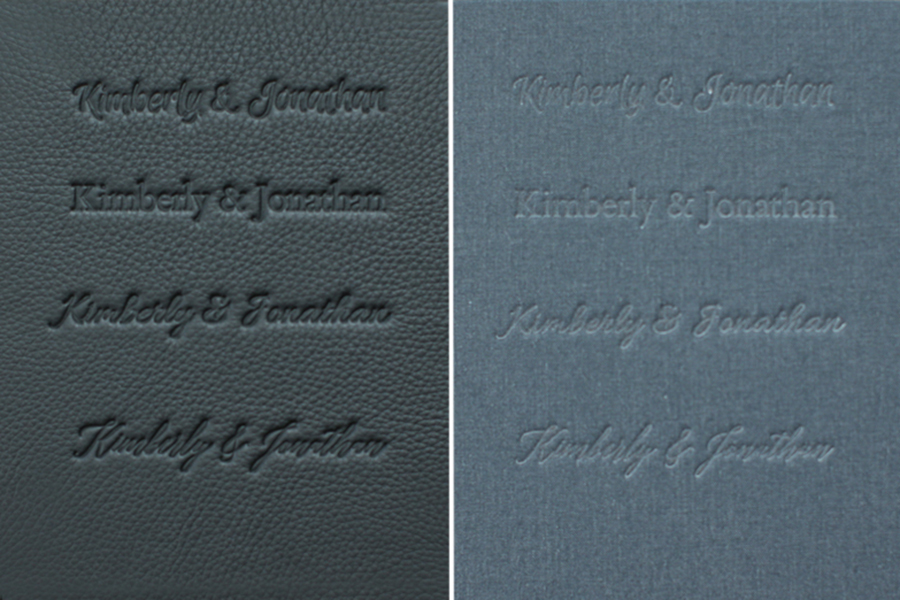 Above left: Euphoria, Cardo, Allura & Adelicia fonts on Eight Ball leather. Above right: Euphoria, Cardo, Allura & Adelicia fonts on Silhouette linen.
Font Previewer
With more fonts to choose from, we wanted to make your decision as easy as possible! So we have created a
Font Previewer
to let you try them out. When you type your text into the box at the top of the page, you'll see a preview of what it will look like in all of the possible fonts.
Click here to try out the Font Previewer
, or click the link that says "Explore text options" when you're placing your Align Legacy Book print order.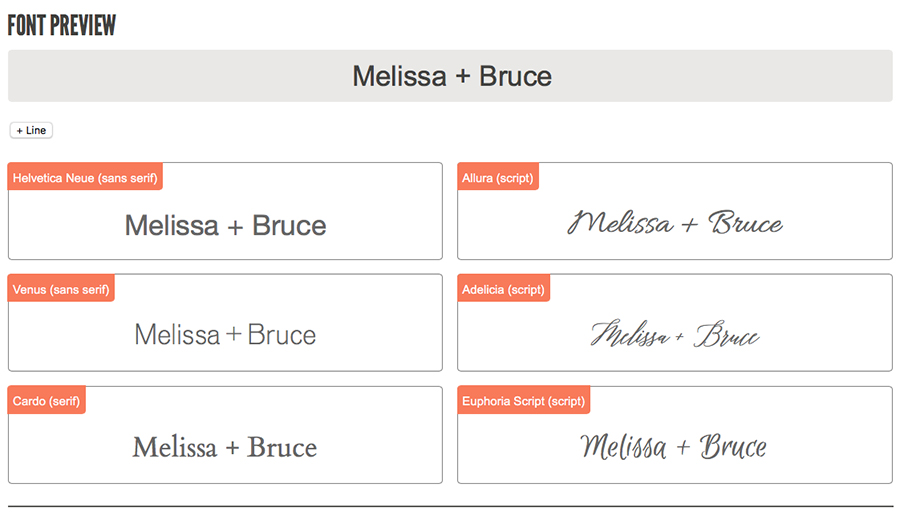 -----------
Blog post written by:
Alaine