Align Legacy Book -- Photography by Paige Vaughn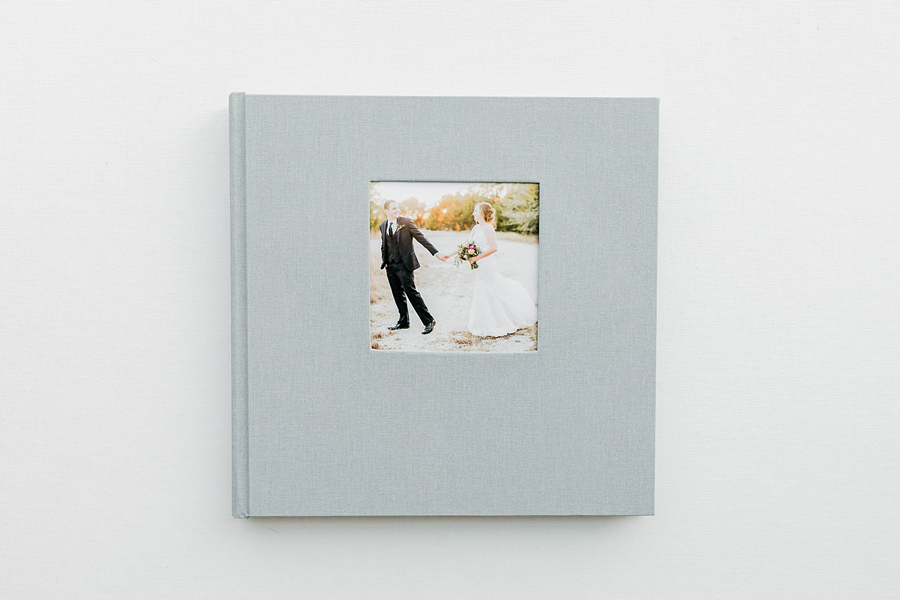 We're so excited to share a new Align Legacy Book today!!
This Align Legacy Book features a
Texas ranch
wedding photographed by the talented
Paige Vaughn
. Paige is an Austin-based photographer with a candid photography style and a cheerful, heartfelt attitude. We always love working with her and her gorgeous images!
Paige shared some insight into how she keeps her album process streamlined:
---------------------------------------------------------------------------
"I find it helpful to cull, edit and produce the full gallery for a client, then go through the gallery and flag "selects" to be used on the blog and their initial album design. That way I don't have to go through the gallery over and over again (which can be inefficient). I also pre-design albums for my clients, instead of waiting for them to choose their favorites -- we all know it can take clients weeks or months to choose images! Pre-designing reduces the time between designing and printing, which frees up my time to do other things!

Album design can be a very time consuming process. While I love everything in my business to have a personal touch, it's SO nice to just choose the photos to be included, and then let the experts at Align create a design that tells the story best. I used to find myself getting so caught up in the details! It's so helpful to have someone removed from the wedding create an album design that's concise, beautiful and a true keepsake. I do handle the communication between my clients and Align, but it's nice to know if I ever wanted my Align designer to handle the back and forth, they could do that, too."
      --Paige Vaughn
---------------------------------------------------------------------------
We're so grateful that Paige sent us the following photographs of her finished 10x10
Align Legacy Book
! This album has a Metropolitan colored linen cover with a cameo photo. The interior contains 16 spreads of our
thin-page paper
.
Check it out below!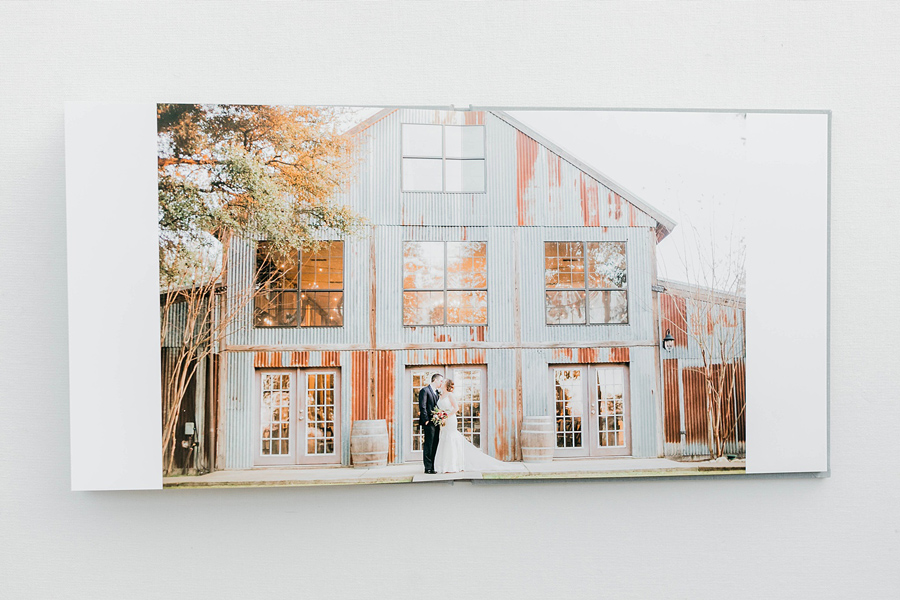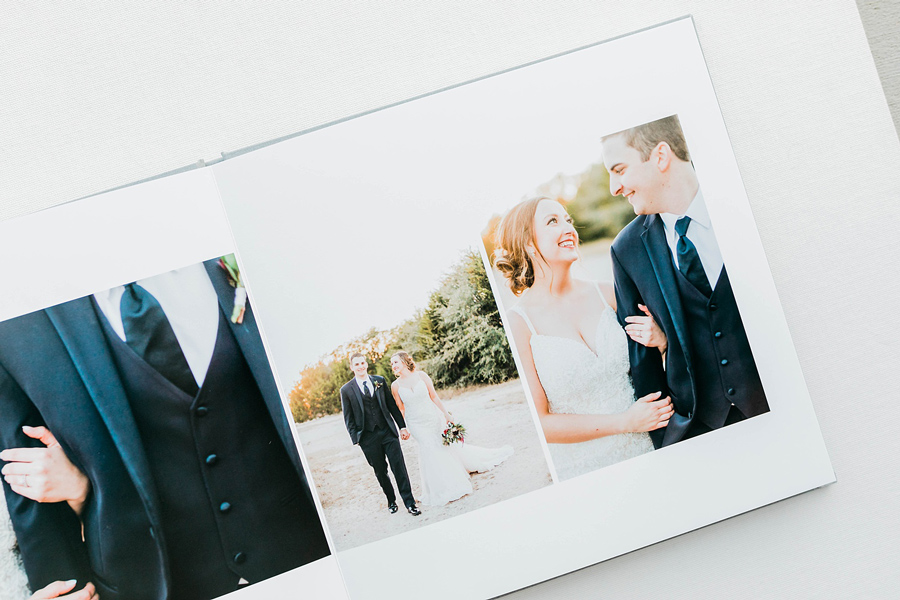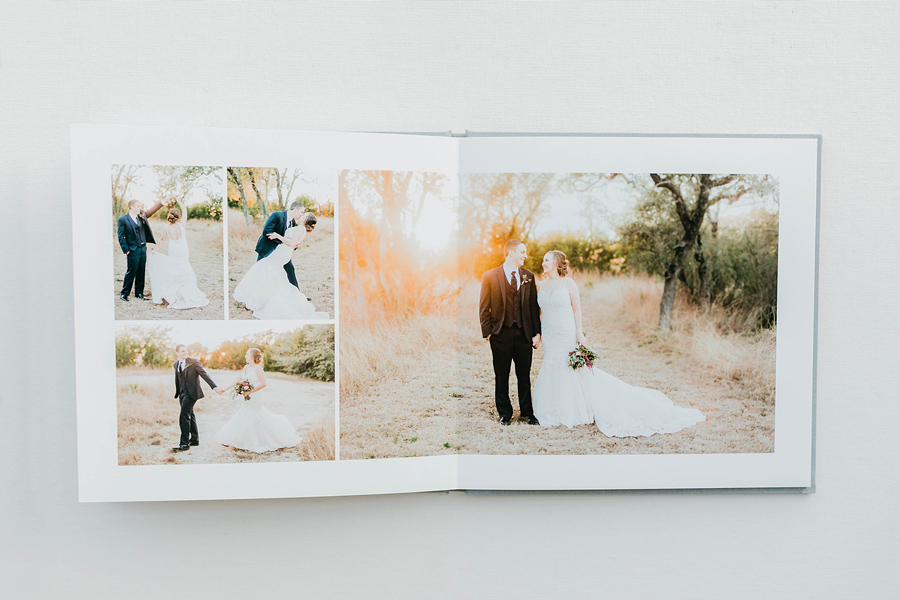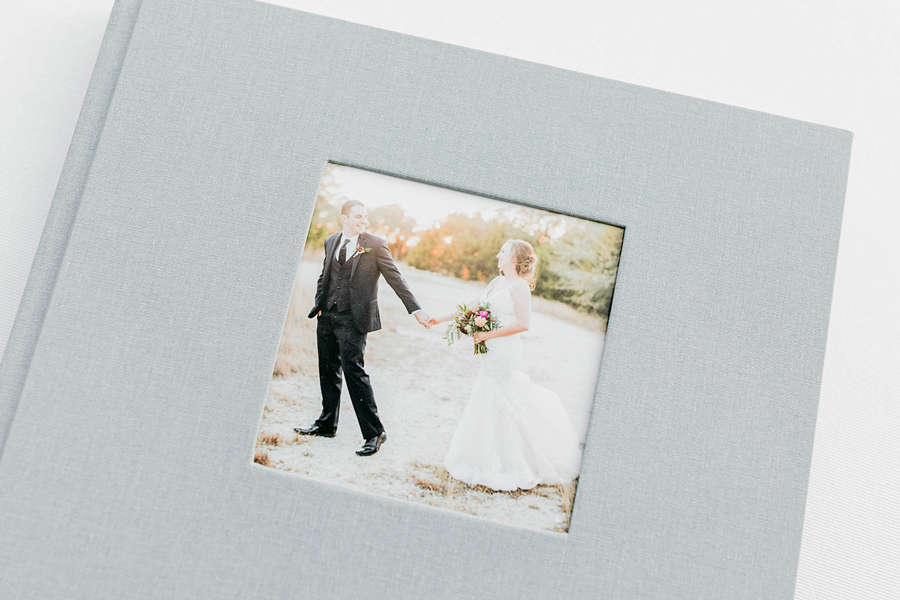 To see another design we've created for Paige, check out this
beautiful Align Legacy Book Design
.
And if you'd like to flip through the whole album design, click through the slideshow below!