A Handy Template to Gather Your Clients' Album Customization Choices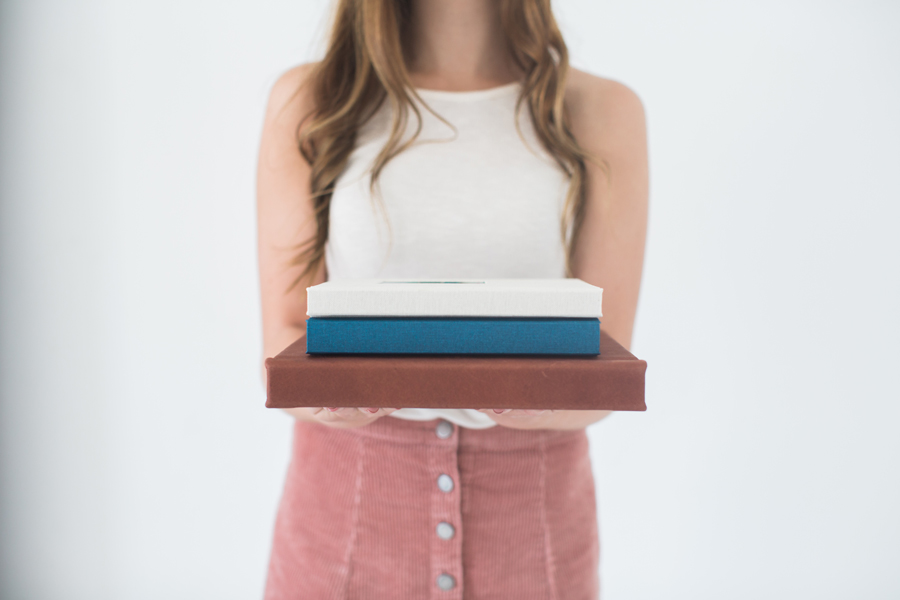 It's such an exciting moment when your clients finalize their album design! But for some photographers, it can be a bit daunting to realize that there are still a few more steps in the process before they can place a printed album in their clients' hands. If you're one of those photographers, you might be a little unsure of where to start with gathering your client's preferences for their album cover.
We want to help! If you will be printing your album through Align as an
Align Legacy Book
, we've created an
email template
just for you! Please feel free to save and customize it to simplify and systematize this part of your album workflow! Below is the basic template as well as some suggestions for possible bullet points to customize it further.
---

Hi (CLIENT'S FIRST NAME),

Now that your album design is approved, it's time to make the final selections for the printed album! I can't wait to get it into your hands! Please reply back with your choices for the following:

- Which cover material would like for your album? Please choose one of the leathers or linens from the swatches at this link: http://bit.ly/Legacy_Swatch
Note that the distressed leathers (indicated with a *) can show scuffs, vary in tone, and give off a weathered patina.

- Which photo would like on the cover? The photo will be cropped square and can be printed in either color or black and white.

- If you would like to add text to the cover, please let me know:


- What you would like it to say
- What font you prefer. You can preview the font options here: http://bit.ly/Legacy_Font
- What color you would like the text to be. The choices are Clear/Blind (no color), Silver, Gold, or Rose Gold.

Let me know if you have any questions! Once I hear back from you, I'll be able to place your album order!

Thanks so much!

(Your Name)
---
We recommend that you make choices easier on your clients by limiting them.
So for instance, you could offer your album standard with a leather cover and cameo photo that you put in black and white but no text. Or you could offer a linen covered album with just text and suggest that it say (Bride's name) & (Groom's name). If you do this, you can customize your email template to reflect these choices you've already made. In addition you could further customize your email with any of the following (again, we recommend being selective and trying not to overwhelm your clients with too many options):
The album in your package is 10x10. If you would like to upgrade to a 12x12 album, that will be an additional $___.
Please choose an album size. Your options are: 8x8 for $___, 10x10 for $___, or 12x12 for $___.
The parent album in your package comes with a linen cover. If you would like to upgrade to a leather cover, that will be an additional $___.
To add a duplicate parent album to your order would be an additional $___. If you would like to add a parent album, please send your choices for cover material, cameo photo, and cover text for the parent album, as well.
Please tell me what shipping address you would like your album sent to. (NOTE: If you will be having Align drop ship the album to your client, a physical address is required -- no PO Boxes!)
(NOTE: To calculate your own printing costs, use the calculator at the bottom of our
Align Legacy Book page
. Don't forget to charge your clients an appropriate amount to cover your expenses and allow reasonable profit.)
There is no better feeling than putting the finished, printed album into your clients' hands -- and you're nearly at that finish line! We hope that by simplifying the process of gathering your clients' choices, this template makes the end of your album workflow a little easier and more streamlined!
If you found this post helpful and would like to receive tips like this straight to your inbox,
click here to sign up!
And exciting news! If you're a photographer who wants to start offering albums without investing hours of guesswork and trial and error -- we have a solution for you!
Check out the Album Start-Up Kit
and start maximizing your profit today!