Southern Spring Wedding Album Design for Elizabeth Gelineau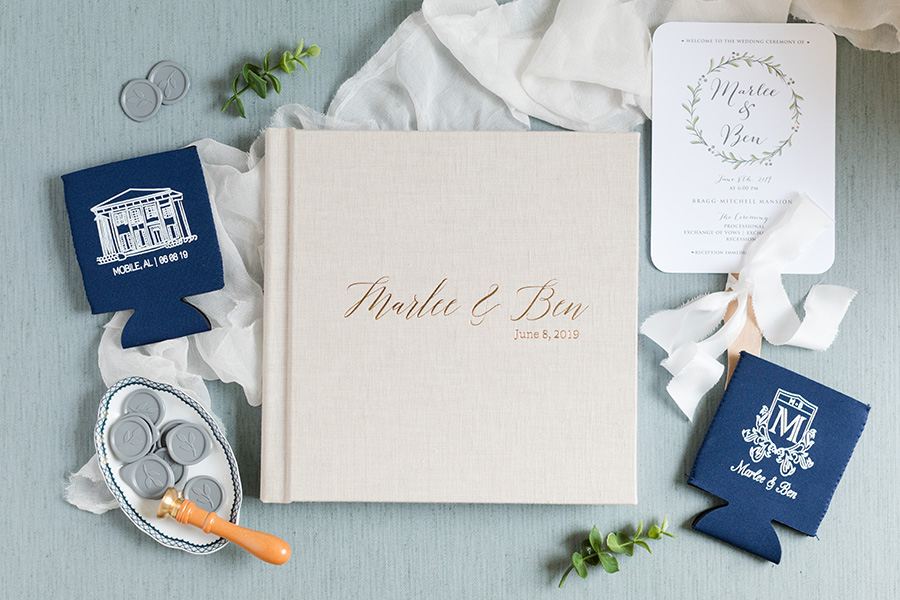 These might be the most beautifully styled wedding album images we've ever received from a photographer! Mobile, Alabama-based photographer
Elizabeth Gelineau
outdid herself when she photographed this beautiful 10x10
Redtree album
and blessed us with images of the finished product! We have a blog post in the works where Elizabeth is going to be sharing about her process for photographing albums and we can't wait to share it with you!
But today, we wanted to show you this stunning design that we had the pleasure of creating for Elizabeth. One thing we've realized over YEARS of working with photographers on creating albums that showcase their work, is that oftentimes it takes some time for photographers to hone in on their album design style preferences. Just as photographers refine their shooting and editing style over time, album design style preferences are no different! Recently Elizabeth included this note on her order form, letting us know more about her preferences:
"I think I have finally figured out the album design look I like. I think what I'm wanting is an in-between of my first few album designs (which were classic) and the album designs I've ordered recently (which were simple). I do love when the initial spread sets the sense of place or features a photo of the bride and groom. If one will fill the whole first spread, I love that look! I also love the look of one large photo filling two thirds of the first spread and then a smaller photo being on the spread as well. I also love when one or two spreads are all black and white images (this is not a must have, but if there are a combination of black and white images that fit well into one spread, I am ok with an all B and W spread). I like the spacing between images to be narrow on an album. I love when the page of details/getting ready has a film strip of all vertical images where possible. I also love when there is one spread that has one full bleed photo (if there is a photo that is suitable for this) at the beginning, end or middle of the album (usually a bride and groom portrait, but doesn't have to be). I like some margin to be around the layout of photos from the edge of the page to where the photos begin, but I don't want the photos to be super small on the page."
These types of very specific preferences are super-helpful to us in nailing the initial design on the first try. We always keep these types of preferences on each photographers' profile so that we're sure to follow them and reference them for EVERY SINGLE ALBUM we design going forward. But like I mentioned above, most photographers take some time to get to a place where they are able to know and communicate their design preferences. And that's ok too! We just love being a part of the process!
Take a look at some of our favorite spreads from this design to see how Elizabeth's preferences translated into finished album-design form. We are in LOVE with the result!!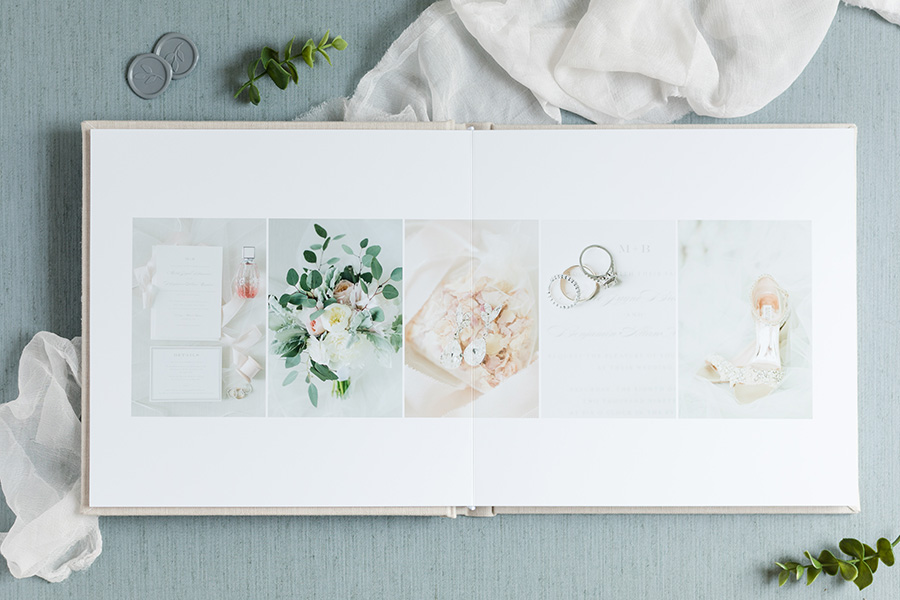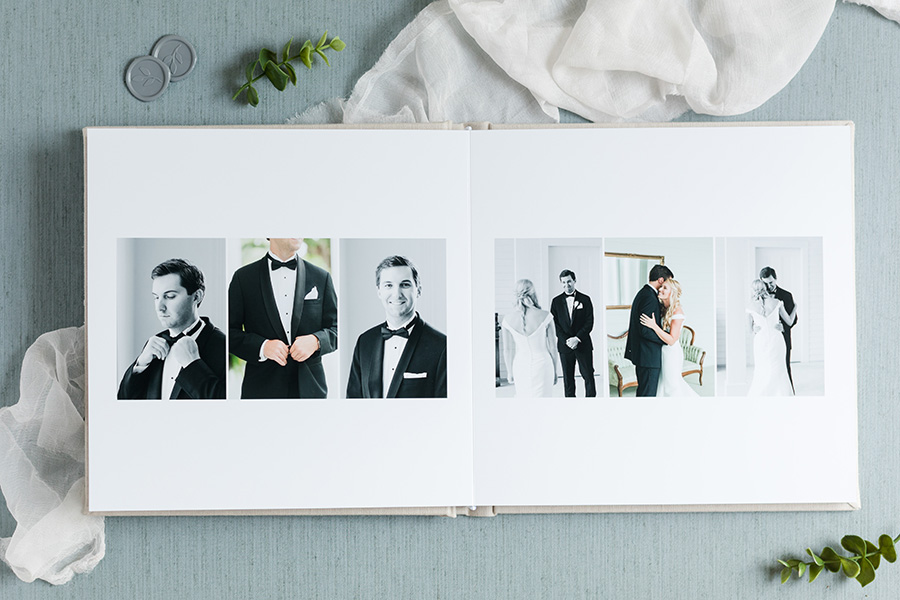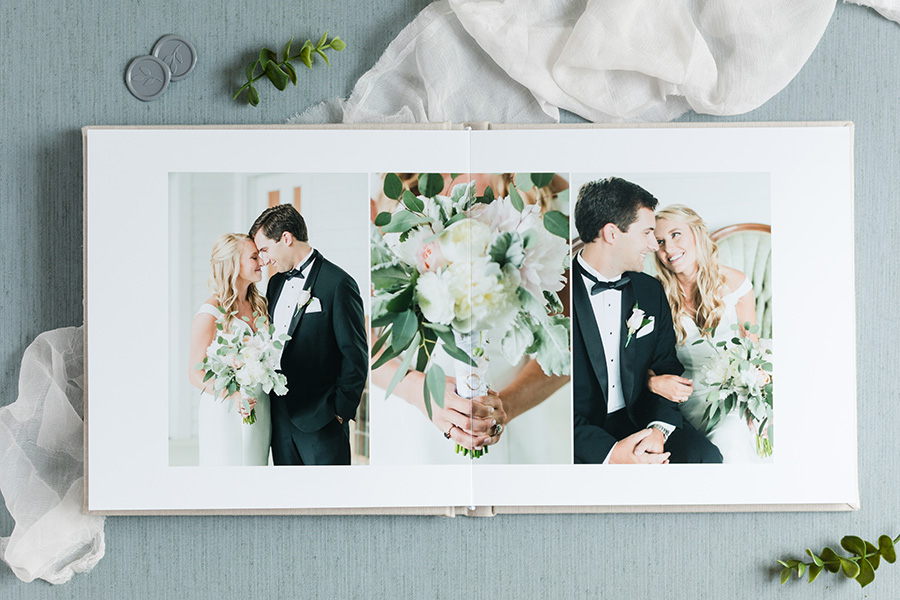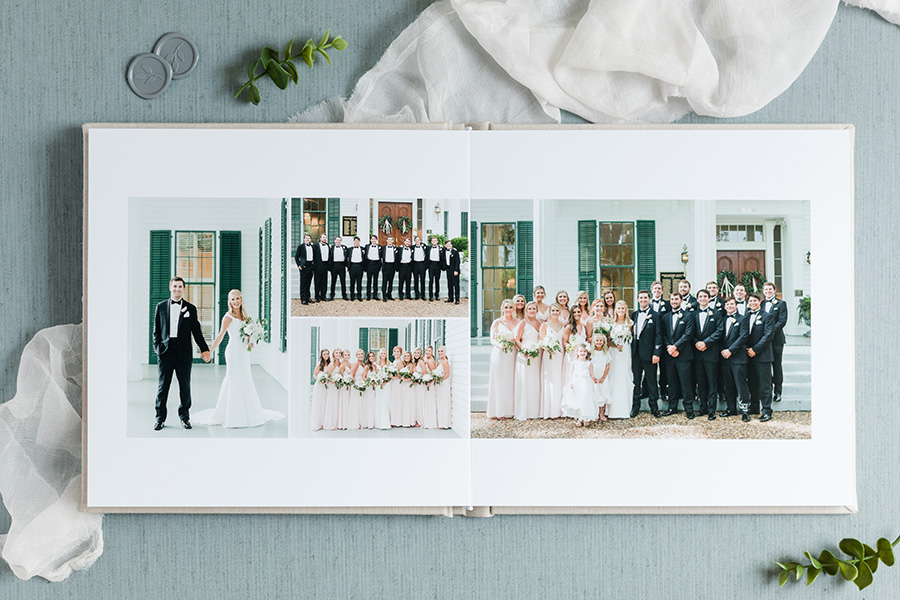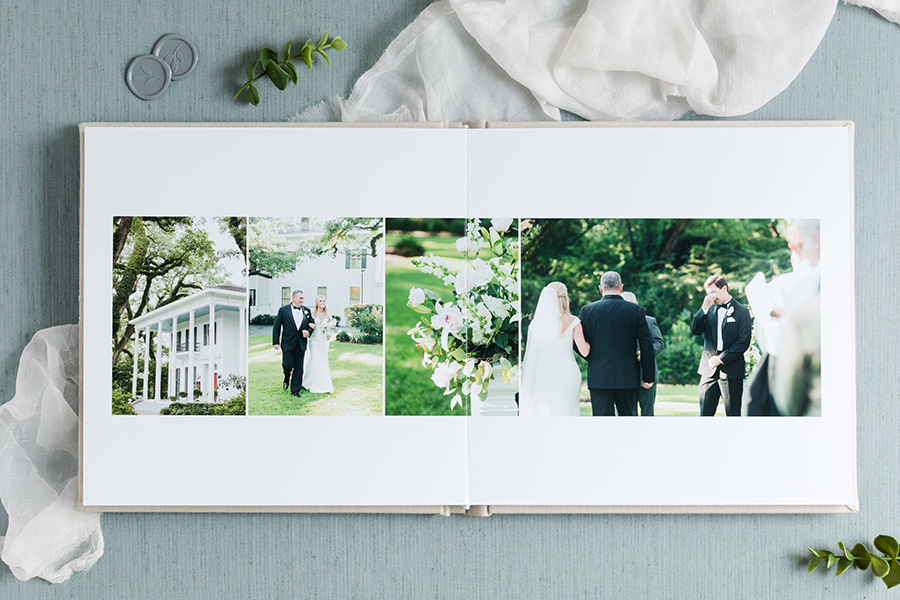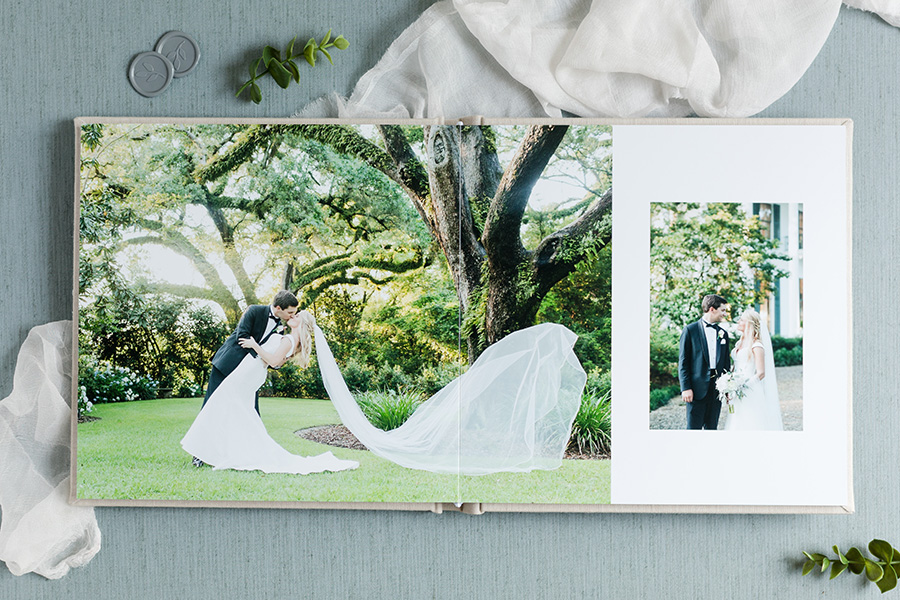 And here is the full album design!