I'm so excited to share this favorite recent design with you!
Amelia Soper
is a super-talented photographer based out of Washington state whose clients are full of personality!
We've already featured one of her wedding album designs
, but today I want to share what looks like one of the most fun engagement sessions ever! They packed the session full with all sorts of fun -- the Seattle Space Needle, giant red balloons and even a tattoo parlor where the couple got roman numeral tattoos of their wedding date!
I have a lot of favorite spreads in this design, but I especially love the feel of this one and the pop of color taken from the Space Needle: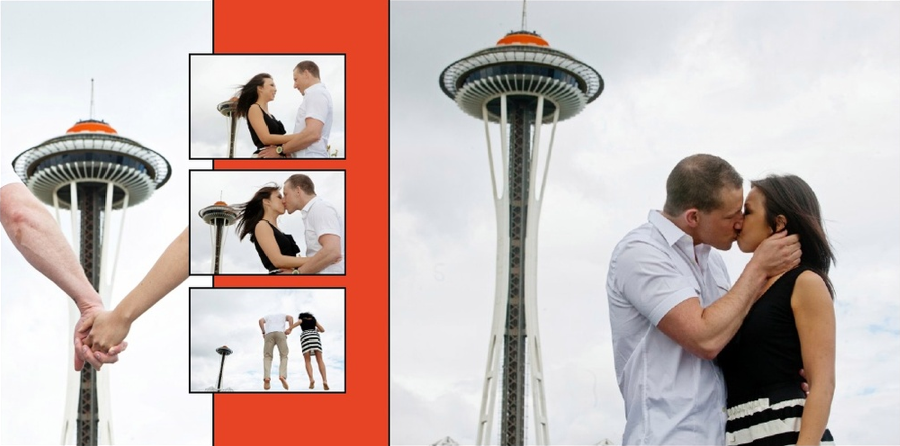 Be sure to check out the full design below: