Kristen Browning's Secrets to Album Sales and Profitability

Hi everyone! Meet Kristen Browning! You may remember her from this
Tropical Florida Keys Wedding Album Design
we previously featured on our blog. Kristen is an Align client, a talented wedding photographer, and a brand new mama! To oooh and ahhh over her sweet newborn Easton,
head over to her blog
for some photos of her baby boy born 2/25/17! :)
We recently asked Kristen if she would be willing to share some insight into her album process and she wowed us with her response! Today we're excited to pass along her wisdom on incorporating albums into your photography business and give you a glimpse into her album workflow! We'll let her take it from here!
---


Hi there! I'm Kristen of Kristen Browning Photography. I am based out of South Florida in a little town called Stuart. I love traveling, especially when the destination involves coconut palms, blue water and sunshine! I love the ocean, the aloha lifestyle, yet my roots are grounded in the south.

When I first started out, I didn't offer anything to my wedding clients other than the digital files. Slowly I learned the value of holding a piece of printed product; holding a piece of history. I specifically remember listening to a podcast in which Jerry Ghionis said, "Years from now, would you rather swipe through your wedding album on your iPhone or electronic device, or would you rather sit down, open up your album and run your hand over the pages?" This really spoke to me and to this day, I use Jerry's example to get my clients to see the value in an album. But what really sells them is when the client can see the album in person. They LOVE it!

My biggest struggles when it came to first incorporating albums into my business was where I was going to purchase them and how they would be designed. I first started purchasing through a lower end printing company, but the album binding began to fall apart. It took a lot of time and research, but I finally settled on a really great company, Miller's. Their quality is outstanding, and their service is super fast!

As for the design, I have been a customer of Align for a little over a year now. Before I used Align, I was designing my own albums using software I had purchased. There was one particular wedding that I kept going back and forth with the bride about image selection, image placement, so on and so forth. I remember becoming entirely overwhelmed. The amount of time that I was putting into making that album was tremendous. I remember thinking, that was IT. I had to come up with a better solution. I had heard about Align but I hadn't committed to anything because I was afraid it would eat into my profits. Boy, was I wrong! What was killing my profit was the amount of time that I was spending pouring my efforts into album design. That is when I got serious and made the decision to outsource to Align. Best decision ever!

For those who do not want to spend the money to outsource album design, is it because you have priced your albums too low and are afraid of losing your profit? Usually this is the case. Be sure that you appropriately price your albums to where you can justify the subtle cost of album design.

Outsourcing album designing has allowed me to be more present in my own life, with my husband and baby! Who has time fiddle with tedious revisions when you can be spending time with those you love?!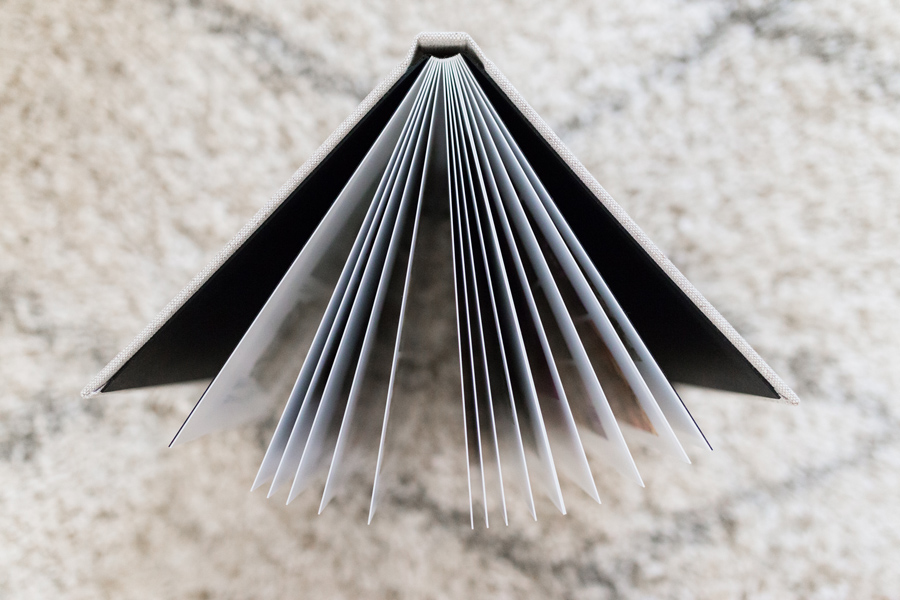 When my client orders an album, here's what my process looks like...

First, during the initial consult I tell the clients that I will select the album images that best tell the story of their day so that they do not have to worry about going through hundreds of photos. They love that! (Thanks for the tip, Melissa Jill!) After the wedding, I edit my favorite images and send them to Align. Within just a couple of days, my Align designer sends me the album spreads so I can look at the design and make sure that I love it, which I always do!

After the entire image gallery has been delivered to the client (about a week or so after the wedding), I then have my designer send my client the album design and start the revision process using Align's Hands-Off Service! If you are going to outsource the design process to Align, you might as well go ahead and include their $10 Hands-Off Service as well. You literally do not have to do anything during revision rounds! It is such a streamlined process that takes a lot of the grunt work away from me! It's like having your own personal assistant handle the whole process. SO worth it. I trust my designer will take care of everything they need. It's so nice to have that peace of mind!

In case my client ends up being slow, I recently added a deadline in my contract for the album (another tip I got from Melissa) which states that 6 months after the wedding, if the client has not ordered their album, there will be a $50 fee. And after one year from the wedding, if there is no album activity, my contract releases me from the responsibility of making the album.

Then after the client finalizes their design with Align, I send them to a page on my website which has screen shots of the different color swatches that Miller's has to offer. I have a step by step guide laid out for the client to give me everything that I need to fully complete their design. That's it!



---



Kristen, thank you SO MUCH for being willing to share your experience and insight with your fellow photographers! You're amazing! And a
bonus
thank you for sending us the following photos of one of your
Miller's Signature Albums
! We love seeing what this beauty looks like in print!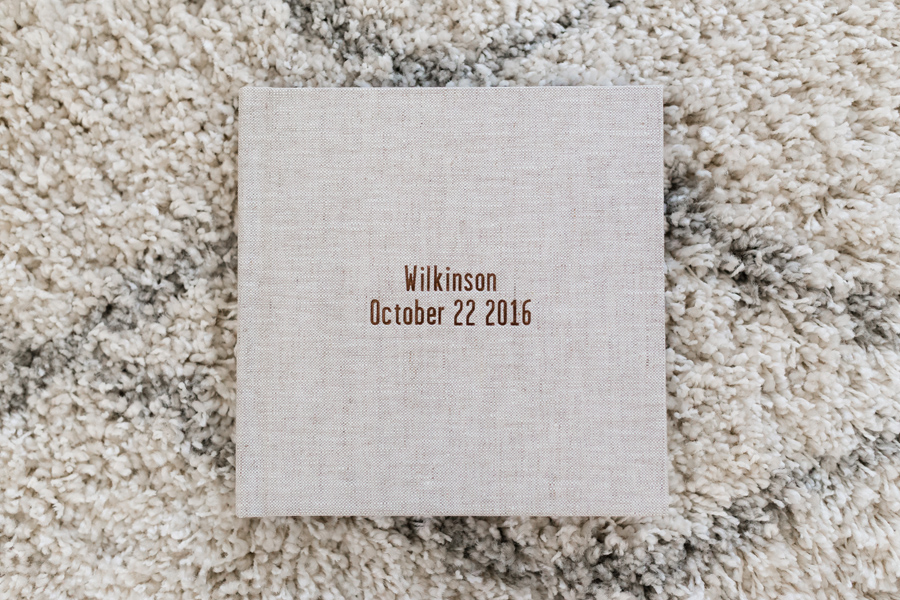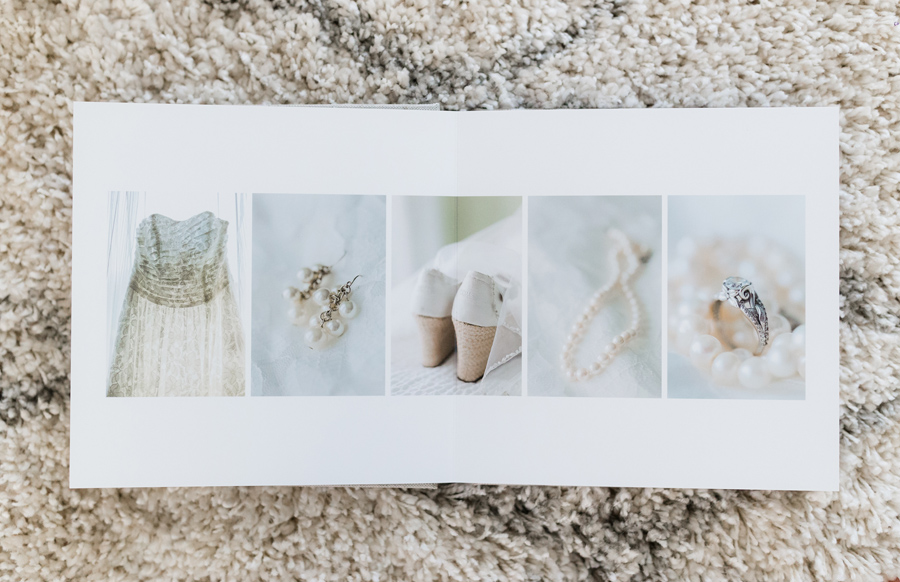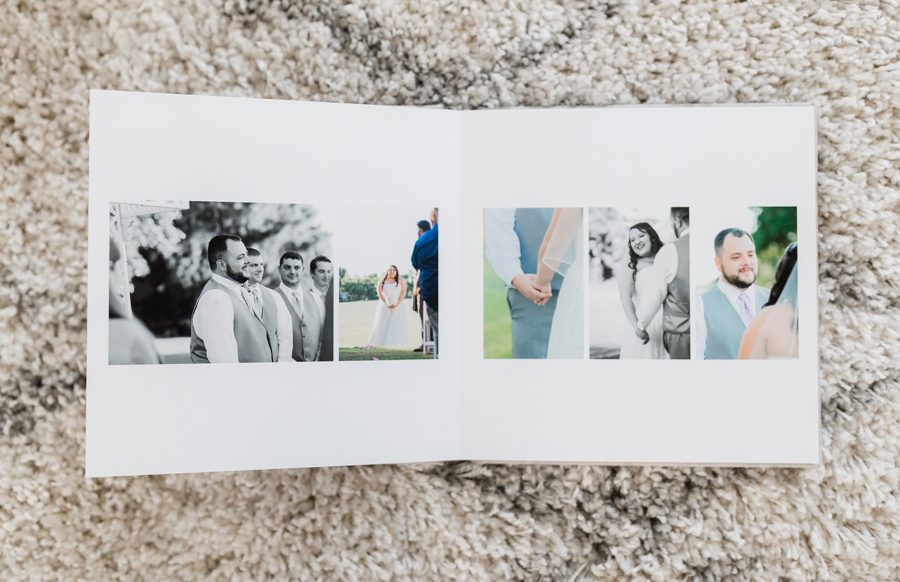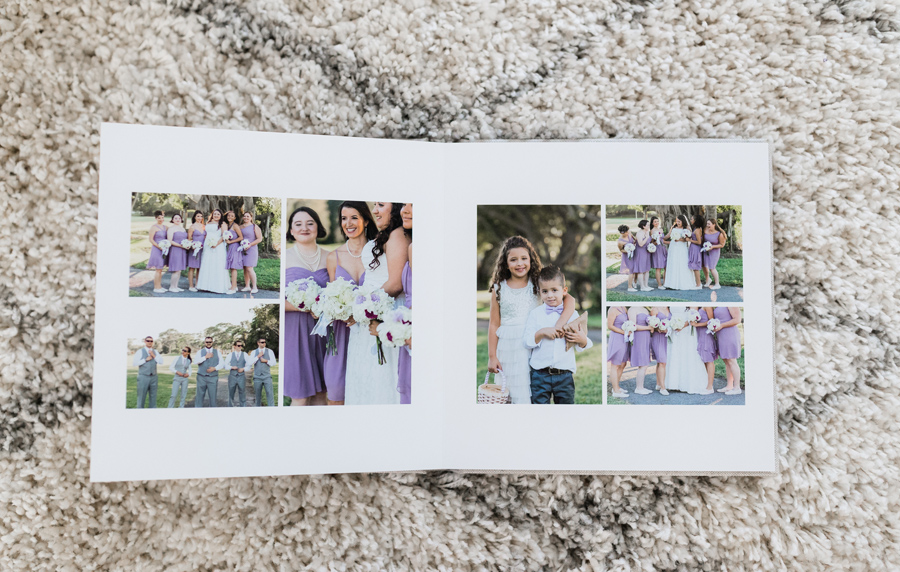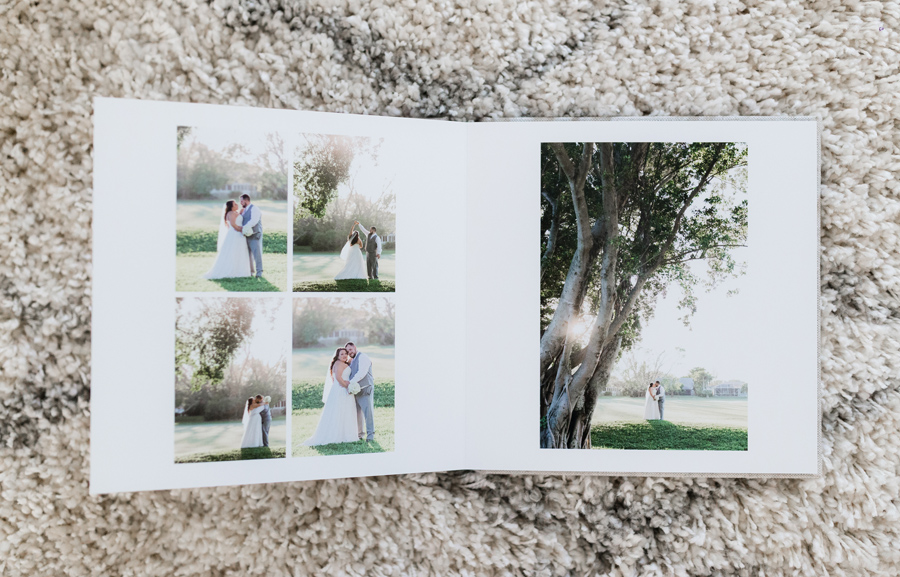 And here's the full album design for you to flip through!