Elizabeth Gelineau on Why She Photographs All her Albums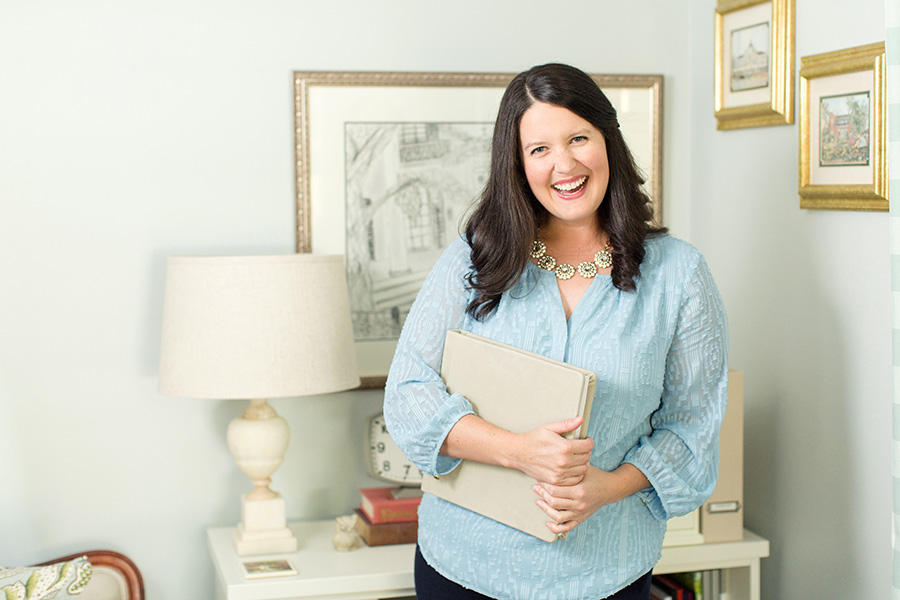 above photo by Deborah Michelle Photography
Mobile, Alabama-based wedding photographer Elizabeth Gelineau
always sends us the most BEAUTIFUL images of her finished wedding albums. She clearly has a passion for styling and photographing albums so we asked her if we could pick her brain and share some of her tips with you.
We've talked in the past about the importance of
sharing your passion for albums with your clients
as well as
tips for photographing them
and Elizabeth is an amazing example of how doing these things well can really drive your album sales and help get albums into the hands of all of your clients! We've worked with Elizabeth for three years now and last year alone she delivered 15 albums to her clients!
Elizabeth has so much valuable insight to share, that we decided to divide it up into a 2-part series. Today she will be sharing why she photographs albums and how she uses the images and very soon she will be sharing all her album styling tips for getting beautiful flatlay images like this one: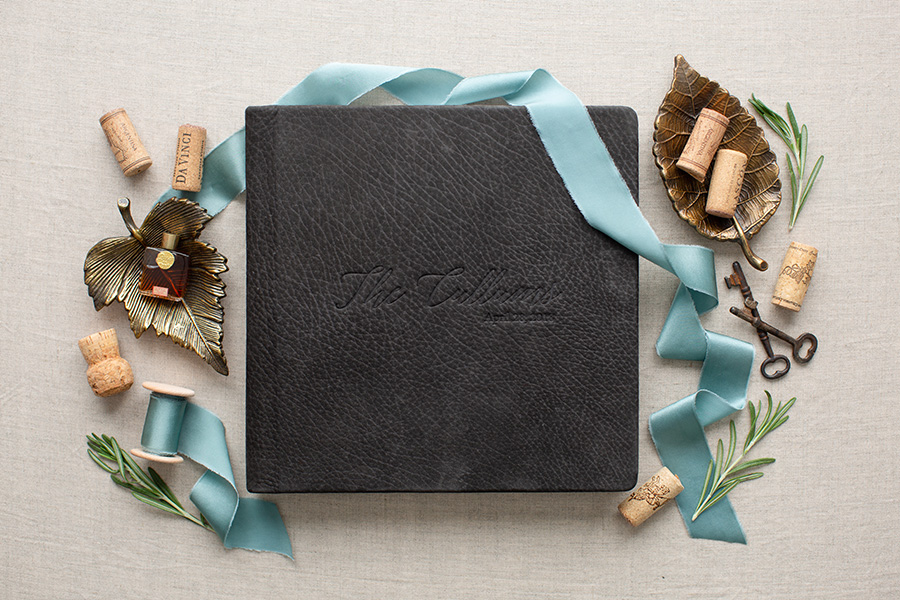 So without further ado, here is Elizabeth!
---
I always hate parting with an album once it's made its way to my office. Yes, I'm happy for my couples to receive this gorgeous heirloom full of their wedding day photos, but I secretly wish I had a copy for myself as well. The wedding album is a curated collection of the best of the best images from a wedding day. It's like a mini portfolio for each wedding and seeing my work in print is so rewarding! Since it's not possible to have a sample album for each wedding, I photograph the albums before I package them for shipping to my clients.

Photographing albums has become something I look forward to, but the images aren't just for archiving purposes. I can use them in multiple ways on my blog, website and social media posts. It takes me about an hour to set up and photograph one album. That includes setting up my background, choosing any props, taking the photos and then the post-shoot cleanup. It's a small investment of time to create images that will work overtime for me later.
Here are some of the various ways I use album images:
1 - On My Blog
I use album images on my blog to create educational posts, both for my brides and for anyone who is passionate about printing photos. I want every bride to print their wedding photos and a wedding album is a great way to preserve the overall story of your wedding day. Showcasing albums in a blog post allows me to talk about the importance of albums, as well as showcase my wedding photography. It also becomes a resource for my clients, who are often working on their album order long-distance. Being able to see the finished version of an album in a cover material they're considering for their own album is so helpful. If you create a blog post featuring a client's album, be sure to link back to their original wedding blog post so that a viewer can see more of that same wedding.
Click here to see one of the album features on my blog!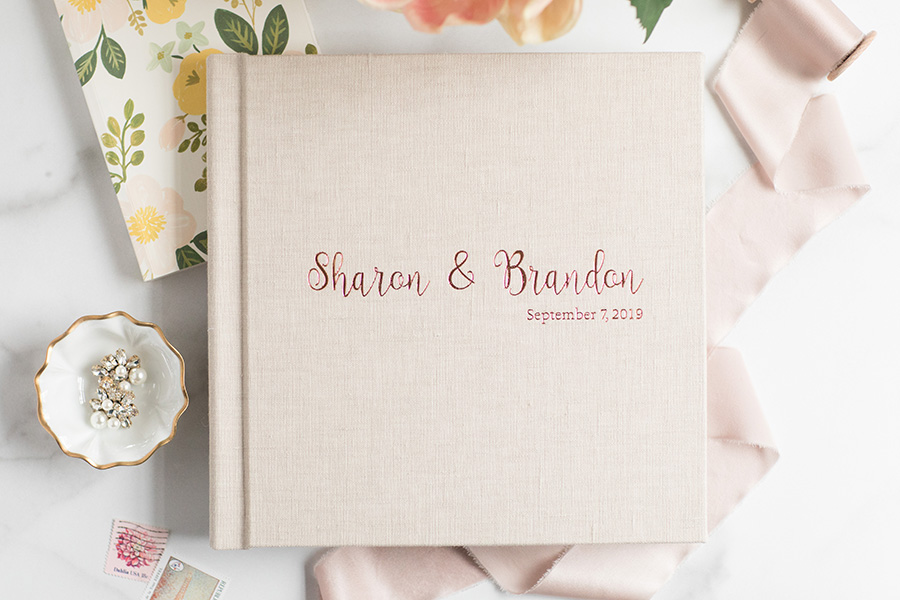 2 - On My Website
After receiving the same questions about album options from multiple brides, I went in search of a solution that would save me time and answer their questions. When I found
the album website template from Davey & Krista's online shop
, I knew I'd found the perfect solution. The site is designed to provide clients with all the details about album options and is customizable to your album company, what you offer your clients, and your own pricing. I was able to put in the cover color options using stock images from my album company and then add images I'd taken of my client albums to round out the album website. Since I already had a catalog of photos of my client albums, I had this new page up and running in less than a couple of hours.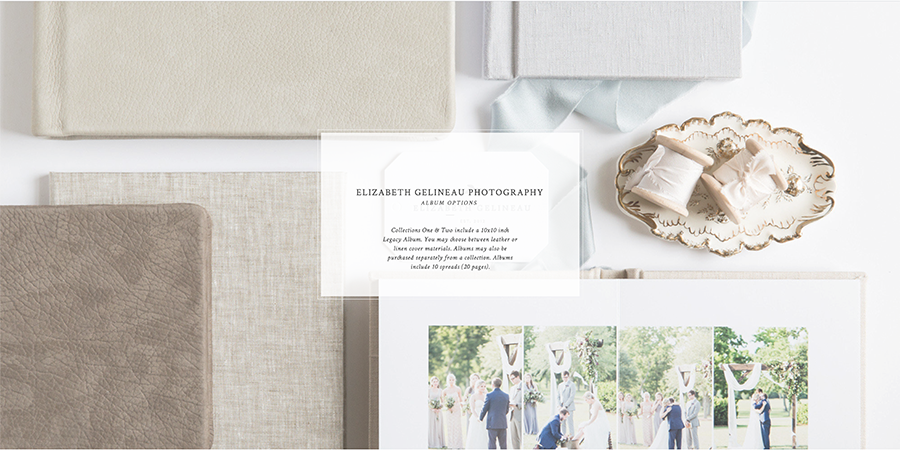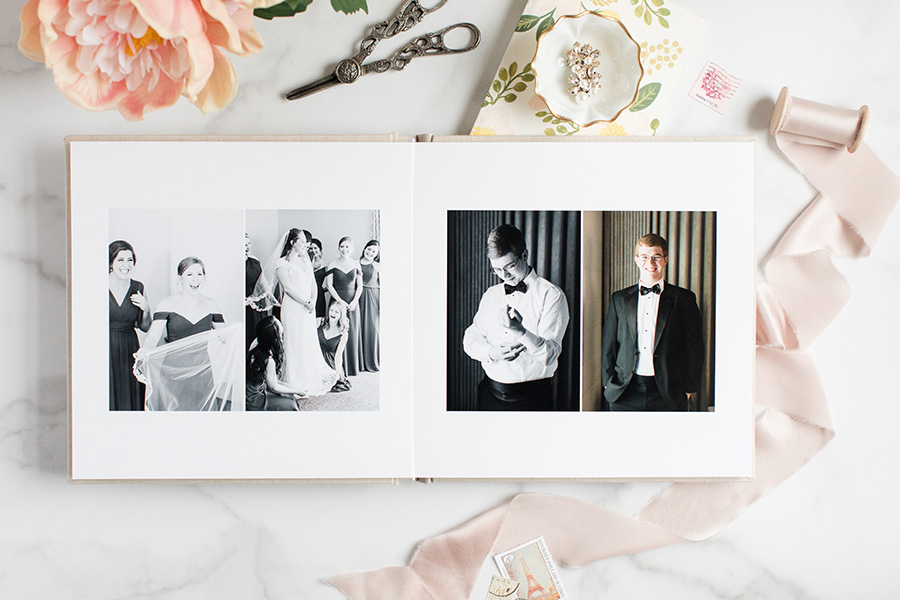 3 - On Social Media
Who doesn't love a beautiful flatlay image in their social media feed? In addition to using the album photos on my blog and the album website, I make sure to share them on social media and write captions for those posts that talk about albums, often addressing frequently asked questions. I also love showcasing the beautiful work done by Align when it comes to the design of my albums!
(Click here to follow Elizabeth on Instagram and see how she showcases albums so well!)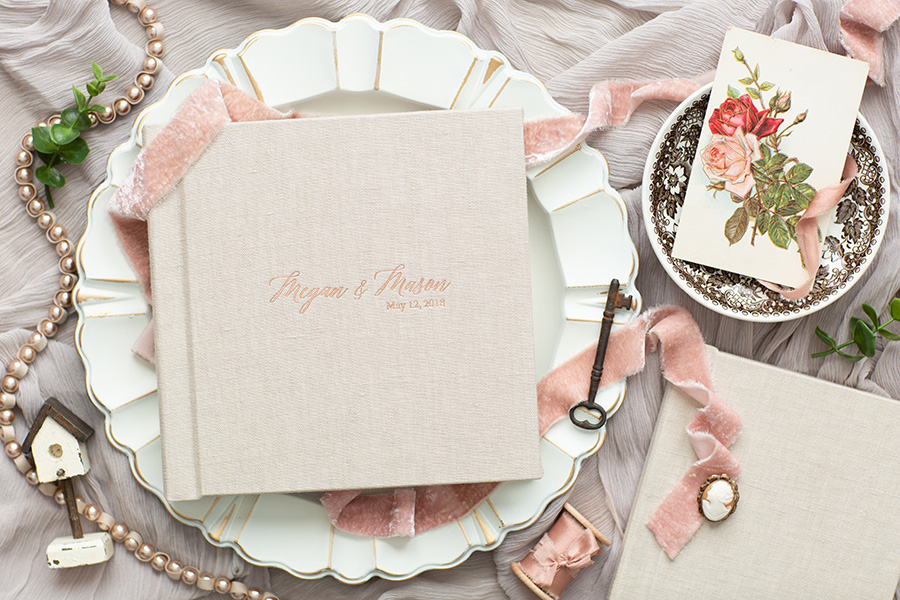 4 - In My Collection Guide & Bridal Guide Magazines

My Collection Guide and Bridal Guide magazines both include information on wedding albums. I use photographs I've taken of my client albums in both of these printed booklets. I certainly could have used stock photos in these templates, but it's much more impactful to have photographs featuring albums that have been ordered by past clients than it is to insert a generic album image.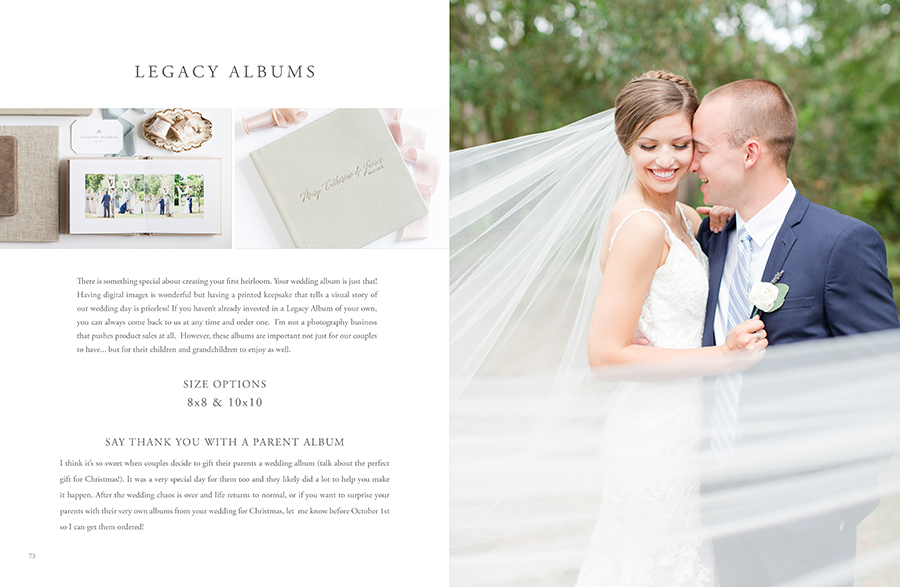 (Bridal guide layout by Katelyn James)
As you can see, there are SO MANY ways that I love to use images of my albums. It's been so valuable to take time to build up a portfolio of beautiful photos to share with my clients and for marketing purposes!
---
Wow Elizabeth!! Thank you so much for sharing! This has been so helpful! I especially love what you shared about how using these images helps you give your current and upcoming clients an elevated experience by allowing them to see so many beautiful examples of album covers and envision what their own wedding album could look like! That is such a time-saving tip!
Stay tuned....We will be sharing part 2 on how Elizabeth styles her flatlay album images very soon!