How to Manage Your Clients' expectations for album length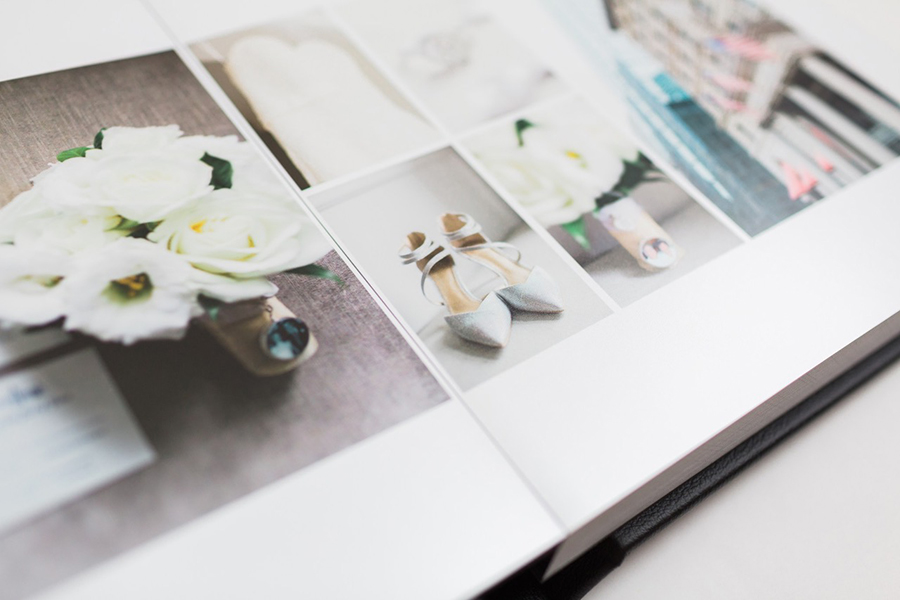 photo by Deborah Zoe Photography
Hey guys! Align owner and pro photographer
Melissa Jill
here! It's safe to say that a client's wedding album is likely the first experience they've had with album design. They are relying on us, their photographer, for guidance throughout the process. I've found that it's key to manage their expectations early on -- starting with the initial client meeting before they even book me -- so that the album process is smooth and enjoyable for everyone involved.
There are many aspects in which to educate our client, but one that is key, is how many images they can expect to have in their album for the price they are paying. We as photographers are paying for an album based on the number of spreads or pages that are included. But the client is usually most concerned about the number of images and we need to make sure we are speaking their language but also covering our costs. This can be tricky! If we only talk about the number of spreads that are included in their album, the client will likely want to cram as many images as possible into the spreads allocated to them. And we all know -- this makes for a messy, cluttered, and less-than-ideal design.
This is how I've solved this issue and how I have learned to successfully manage my clients' expectations: The album I include in all of my packages includes 17 spreads (34 pages). I inform clients of this up front in the initial client meeting and let them know that with our design style, the 17 spreads will contain approximately 75 images. By defining the length of the album by spreads with an
approximate
number of images attached to it, I'm not tied to cramming a set number of images into a design. Our estimate of 75 images for 17 spreads is on the low end of the spectrum, so we generally end up with more than 75 images in the design and the client's expectations are exceeded.
Below is a helpful guide for estimating the number of images per spread that are included in
Align's various design styles
:
Classic Design Style
: an average of 5 images/spread
Styled Design Style
: an average of 5 images/spread
Simple Design Style
: an average of 2-3 images/spread
We can of course customize for you and include more images per spread on average, but this is our ideal recommendation for a stunning design.
Regardless of which album design style you use, it is always wise to educate your clients up front on album length in a way they can easily understand (approximate number of images) while at the same time pricing your albums in a way that covers your costs (per spread).
If you found this post helpful and would like to receive tips like this straight to your inbox,
click here to sign up!
And exciting news! If you're a photographer who wants to start offering albums without investing hours of guesswork and trial and error -- we have a solution for you!
Check out the Album Start-Up Kit
and start maximizing your profit today!