Why up-selling albums serves our clients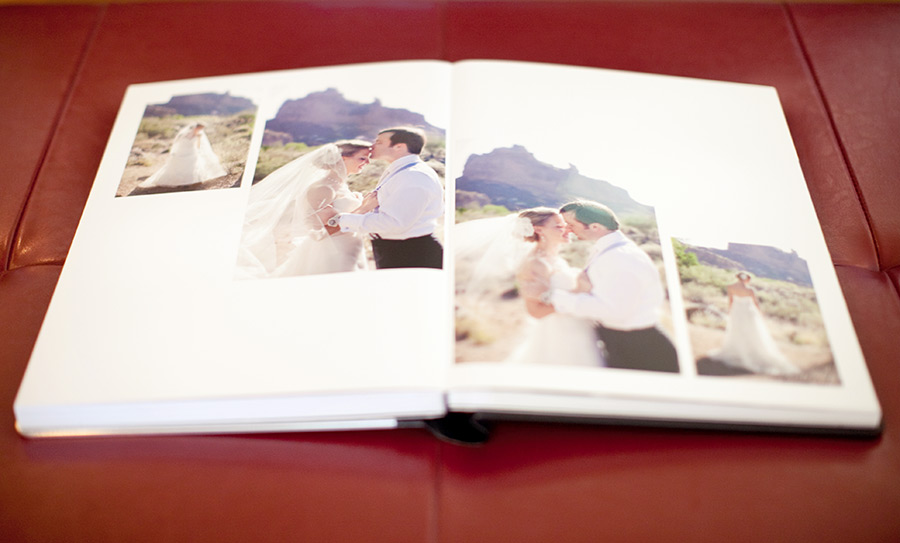 Hey guys! Melissa Jill --
wedding photographer
and Founder of Align -- here! I've been sharing over the past months some of my experiences and tips on album sales and workflow that have allowed me to really build an efficient and profitable workflow and serve my clients well. Today I wanted to step into some really exciting territory -- the topic of up-selling.
If you've never considering up-selling your albums, you should. Up-selling can be done well or it can be done poorly. When done professionally and for the right reasons, up-selling can be a great service to our clients and increase our profit.
The reason we
should
up-sell albums to our clients is that we want them to have an ideal, gorgeous family heirloom. We know that in order for them to have the album of their dreams, it will need to be larger than what we can reasonably expect to sell them before we show them any photos of their wedding. We can show them a beautiful sample album in their initial client meeting and maybe persuade them to include $1,500-$3,000 toward their album in their wedding package. But once they SEE their wedding photos, they will likely want many more of their images in their album than we can include for that price. Our job as photographers is to design an album that is
ideal
-- that tells the whole story of the day in a beautiful way that isn't too cluttered or busy -- and then give the client the
opportunity
to purchase the ideal upgraded album, or stick with what they committed to in their original package. This isn't a bait-and-switch tactic, this is a service provided to our client that gives them options. They are not forced into spending more money, but they are given the opportunity to purchase something better.
I design all of my albums with more pages than the client orders. And I don't keep this a secret. My client is informed of this service before they even hire me. If a client orders an album with 17 spreads in it, I typically provide them an initial design with 25-35 spreads, just depending on what is ideal for that particular wedding. They then have the option to narrow down the spreads to just the 17 included in the package, or they can choose to upgrade at that time. Most of my clients choose to upgrade by at least a few spreads; many upgrade to the full design presented to them.
Jessica, the bride in the above-pictured album, was on yearbook staff in high school. She highly valued photography and made sure to communicate that to me. I remember at her reception, her mother pulled me aside and told me that I needed to design Jessica a very large album because she was going to want all of her photos in it! I'd never heard that request from a mother-of-the-bride, but I took her words to heart. I designed what I thought was a HUGE album for Jessica. She ordered 17 spreads in her package, and I had her initial design created with 36. Over double. I sent it off to her and waited to hear back. Jessica replied to me within days and raved about the album design. She told me she loved everything about it, but there was only one problem:
It wasn't big enough.
She had me add 3 more spreads to the design and ended up purchasing a wedding album with 39 spreads (78 pages) in it. She spent $2,000 towards her album in her initial package and an additional $2,100+ afterwards in upgrades and parent albums. This experience solidified for me the power and importance of up-selling. We need to show clients what they will ideally want, but might not be willing to commit to before they see their photos.
If you're interested in learning more about up-selling, check out the next posts in this up-selling series:
3 Tips for Up-selling your albums the RIGHT way
How to cover your album design costs and make a bonus profit!
If you found this post helpful and would like to receive tips like this straight to your inbox,
click here to sign up!
And exciting news! If you're a photographer who wants to start offering albums without investing hours of guesswork and trial and error -- we have a solution for you!
Check out the Album Start-Up Kit
and start maximizing your profit today!