How Erin Lindsey Transformed her Client Experience
Today we're thrilled to introduce you to Erin, the friendly and talented wedding photographer behind
Erin Lindsey Images
! We've only been working with Erin for about 5 months, but we knew
right from the start
that our businesses formed a perfect partnership! For us, working with Erin's dreamy images gives us major heart-eyes. For Erin, having the weight of album design off her shoulders has been so freeing in her business. We'll let her tell you about that herself.....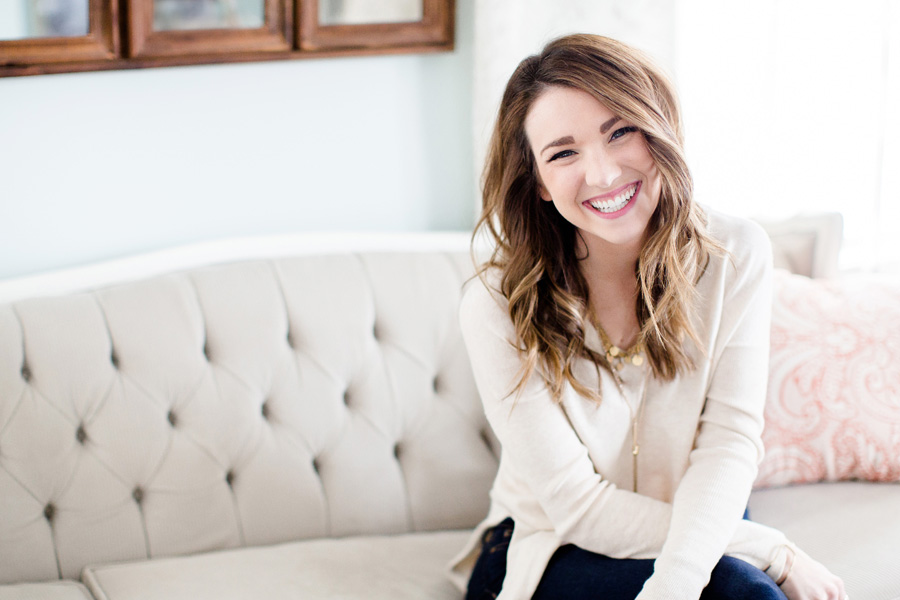 Hi! I'm Erin Lindsey and I'm a destination wedding photographer based out of North Alabama. I have a passion for not only capturing beautiful moments for my clients to cherish forever, but also giving them a beautiful experience as well.

What is ironic about that is that while the meeting, planning, engagement session, and wedding day experiences I was giving my brides were what I wanted them to be, the album design side was severely lacking. It was the one area I felt that no matter how hard I tried, I wasn't able to keep up and give my brides the beautiful experience they deserved. Wedding season would hit and I would be bogged down with wedding after wedding to shoot and edit, and, as a result, album design fell to the wayside. My brides had to wait months for me to start their design, then several more months for me to finish the revisions and get the album delivered to them. In the Fall of 2016, I made the decision that I needed a drastic change in my album design process and I reached out to Align Album Design.

I can't even begin to express how thankful I am for Align! I'm continuously blown away by how friendly, professional, talented, and FAST they are! I feel such a weight lifted off of my shoulders knowing that my brides are being well taken care of during the album design process... and I barely even have to lift a finger!

Investing in an album designer is one of the best decisions I've made for my business. Truly. Not only have I gotten hours upon hours of my time back, but my stress-level has gone down significantly in the 5 months I've been using Align! I shoot an average of 25 weddings a year and almost every single one of my brides receives an album as part of her package. That's a lot of albums to design, especially during peak wedding season! Knowing that I can now shoot a wedding then have my clients' albums designed for them and delivered to them within a few weeks of their wedding - as opposed to months - is HUGE!

I wish I had been using Align from the start of my business. It would have saved me so much time, energy, and stress. I would encourage any photographers who are on the fence about outsourcing their album design to Align to stop what they are doing right now and GO FOR IT! I cannot gush about them enough! :)



---



Oh my goodness, Erin! Thank you SO much for that sweet testimonial! We absolutely LOVE being able to help you in this aspect of your business! We make a great team!
Now let's check out one of Erin's recent album designs!! We love that she took some photographs of this
WHCC
album with an Aviator Vintage Leather cover and premium lustre paper so that we could see the end result! Check it out...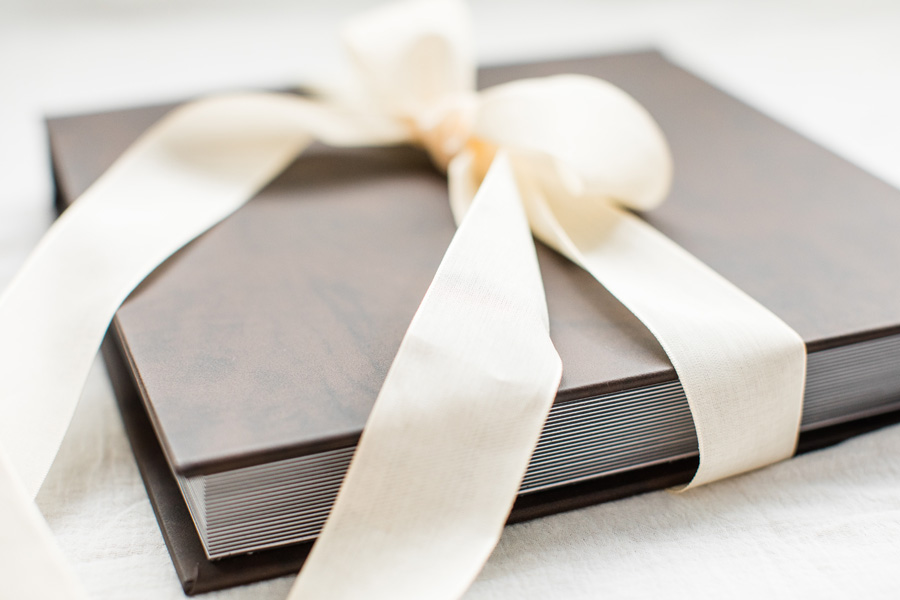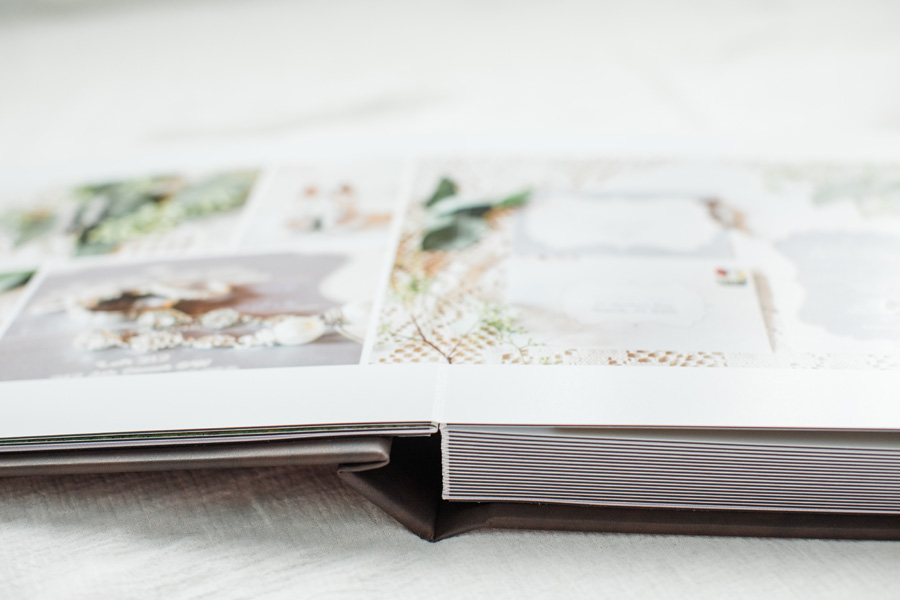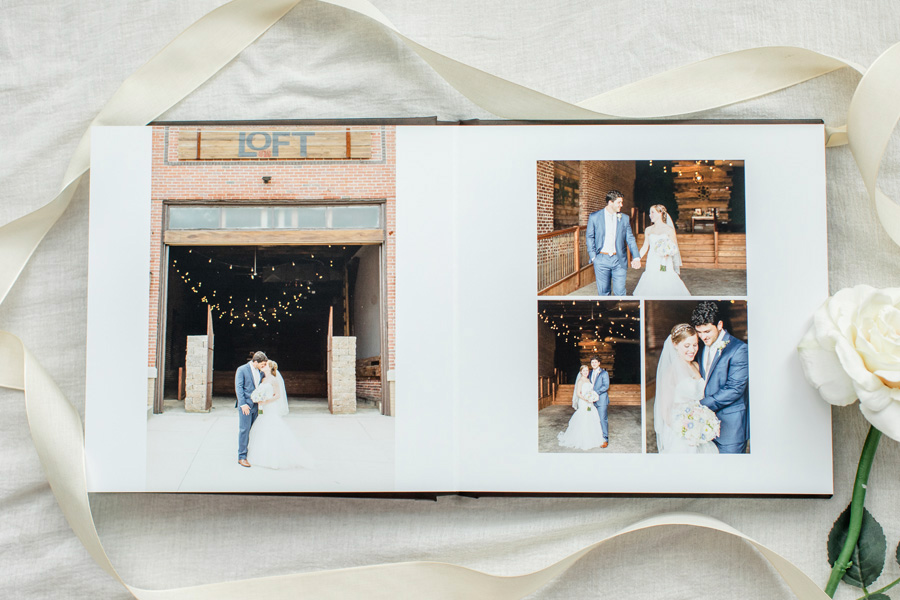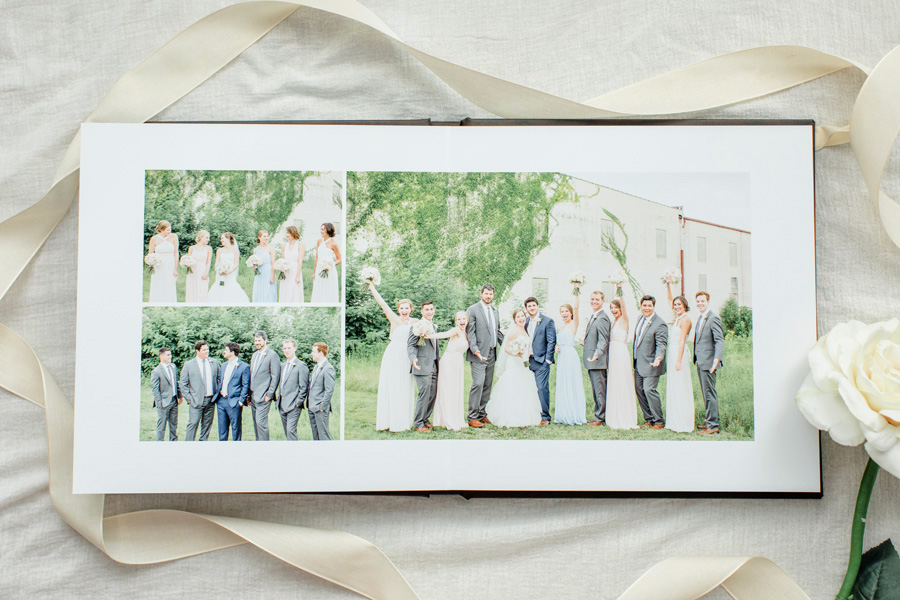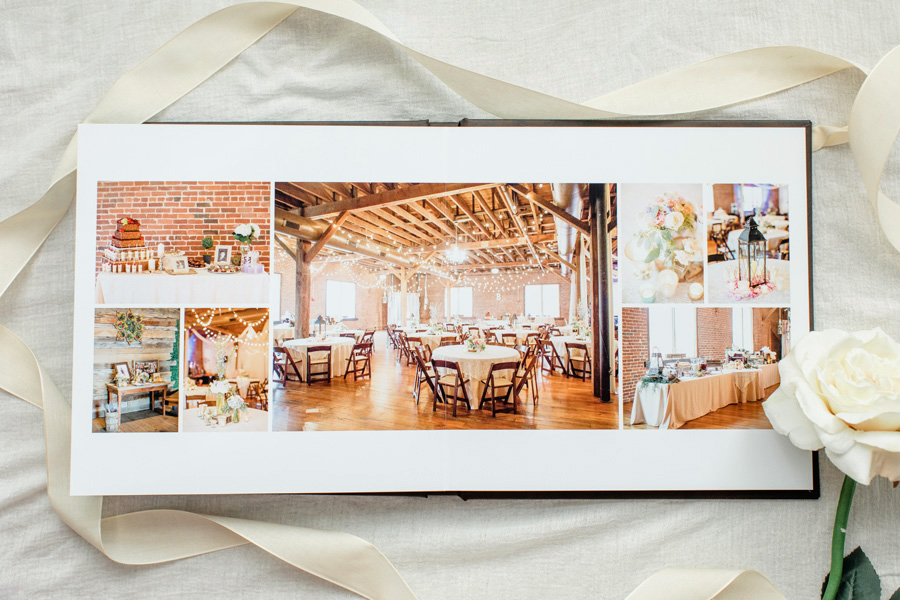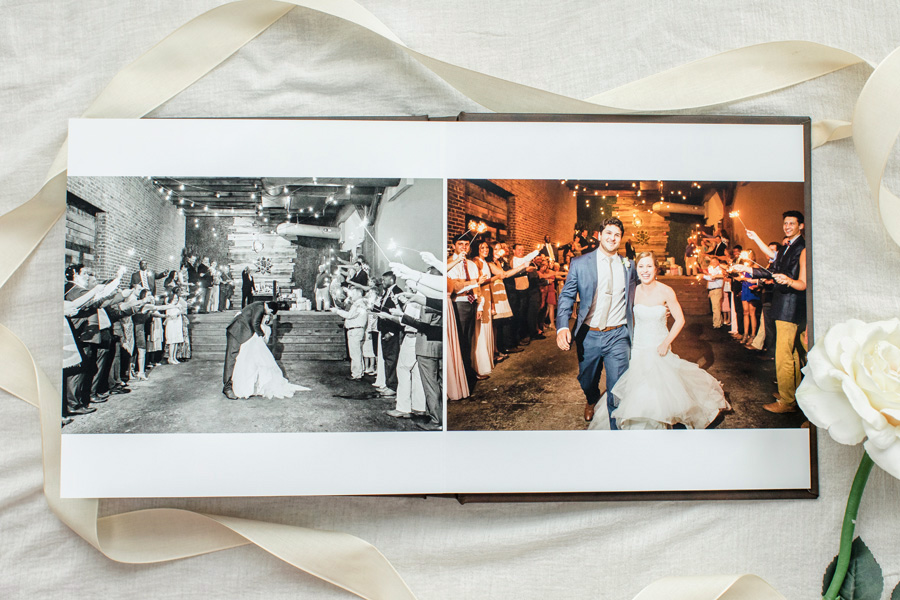 And here's the lovely design in its entirety! Click through the slideshow below: