Introducing -- The Album Start-Up Kit!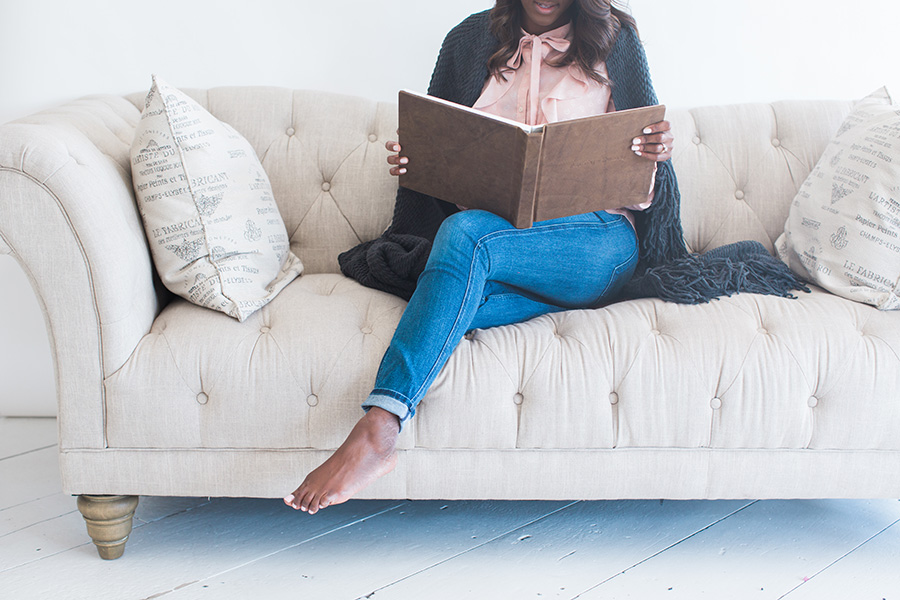 It's been hard to keep this project under wraps as we worked on it, so we're incredibly excited to finally be able to share it with you! After months of thinking and planning and even more months of development, we are thrilled to announce the launch of the
ALBUM START-UP KIT,
a streamlined, all-in-one album solution that is the EASIEST and FASTEST way to start selling albums!
Align founder and professional photographer
Melissa Jill
shares what led her to create this kit:
---------------------------------------------------------------------------
"I remember when I was first starting out and one of my clients asked for an album. I was so busy that I wondered if I had time to figure out an album system. I felt intimidated by the entire process. I spent countless hours researching album companies and design software, then even MORE time designing and redesigning mediocre albums that I wasn't happy with. I bought things I didn't need. I frustrated and disappointed my clients. I struggled with pricing. There was a WHOLE LOT of trial and error.

But I pushed through and to date, I've shot over 200 weddings, sold over 100 albums, and made $200,000 on albums alone over the course of my career. That's why the largest wedding photography conference in the world invited me for a number of years to speak on this very topic!

I don't say any of this to brag. I share this because I want you to know I've lived it. And I've realized there's a problem in our industry. Every photographer has to put together their own piecemeal solution for albums. I started thinking, 'Wouldn't it be great if there was a way to streamline your album workflow?'"
 
Melissa Jill, founder of Align Album Design
---------------------------------------------------------------------------
... And that's how the ALBUM START-UP KIT was born.
If you are feeling as overwhelmed as Melissa was at the beginning of her album journey, then
the Album Start-Up Kit
is exactly what you've been waiting for! It has EVERYTHING you will need in order to quickly add albums to your studio and start increasing your profit per event. It takes all of the guesswork and trial & error out of the process.
This kit is JAM-PACKED,
so be sure to click here for more complete descriptions and info!
But to give you a taste of what's included, here are the 11 tools included in the kit:
Tool #1 - CUSTOM SAMPLE ALBUM - A 10x10 custom-designed leather sample album with 15 spreads and your choice of photo cameo or cover text. Designed with YOUR photos by Align Album Design (with 3 rounds of revision included) and printed by Align Legacy Books.


Tool #2 - PRICING GUIDE - We take the guesswork out of pricing. This tool is an exact guide for how to price your albums in order to make $300, $500, or $1,000 additional profit per wedding depending on your business and market. It even includes customizable Photoshop pricing guide templates.


Tool #3 - WEBSITE TEXT - To help you communicate the value of this one-of-a-kind product to your clients, we've included text you can customize for your website and blog.


Tool #4 - STOCK PHOTOGRAPHY - To help you show the value of your new albums on your website and blog, we have included over 180 high res stock photos of Align Legacy Books. Melissa Jill photographed these in a bright white studio, and they're ready to drop onto your site, blog, and social media.


Tool #5 - EMAIL TEMPLATES - To help you create a smooth and efficient workflow, we've included 8 pages of email templates that will help you clearly communicate with your clients from start to finish throughout their album production process.


Tool #6 - CONTRACT TEXT - To help you manage your clients' expectations and create a sense of urgency to finalize their albums, we've included album-related contract wording that you can paste directly into your contract.


Tool #7 - INITIAL CLIENT MEETING TALKING POINTS - Your initial client meetings are THE PLACE to showcase your products and communicate value, so we've composed helpful talking points to guide your meetings.


Tool #8 - COVER SWATCHES - This pack of leather and linen cover swatches for Align Legacy Books is great to have on hand for clients to touch and feel during your initial client meetings.


Tool #9 - SALES SECRETS GUIDE - A compilation of everything Melissa Jill has learned through her 14 years of experience about how to sell albums effectively -- all collected in one simple guide!


Tool #10 - START HERE CHECKLIST - Since there is a whole lot included in this kit, we created a "Start Here Checklist" to walk you through every step of implementation. Simply open the Start Here Checklist upon download and follow along to launch your albums.


Tool #11 - EXCLUSIVE FACEBOOK GROUP - A private Facebook Group just for all of the photographers who have purchased this kit. Learn from those who have gone before you, compare notes, and ask any album-related questions you have, right when they come up. Melissa Jill will also be regularly monitoring this group and will be happy to answer any questions you have going forward!
See what we mean about jam-packed? We are
so excited
to introduce this all-in-one album solution that is streamlined and will save photographers hours and hours of research and trial & error.
If YOU are a photographer who is looking to start offering albums,
check out the Album Start-Up Kit
and take your business to the next level today!

-----------
Blog post written by:
Denise