Notre Dame Wedding Album design for Erika Aileen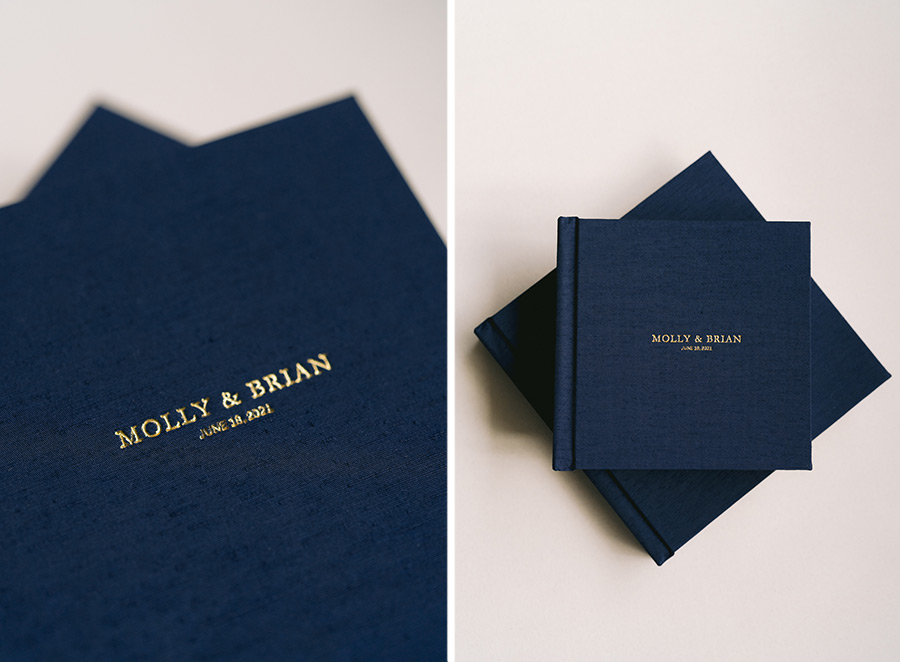 The couple featured in today's wedding album design met at Notre Dame, got married at Notre Dame, and ordered navy and gold albums. Haha -- too perfect! The bride also wore her mother's wedding dress that was made by her grandmother. Three generations were involved in her wedding dress -- what a beautiful nod to legacy and love!
Indiana-based wedding photographer Erika Aileen
captured this wedding day perfectly and we are SO excited to show off the finished product to you! Erika prefers really simple designs with fewer images per page (with the exception of the reception!) and plenty of white space to set them off. We design for all preferences, but if we were to pick favorites, this would be our preferred design style every time. It just really allows your very best images to shine!
Erika was so kind to send us some photos of the printed
KISS albums
-- they turned out beautifully! Here are some of our favorite spreads from this design: