Strawberry Arizona Wedding Album Design for Marquette LaRee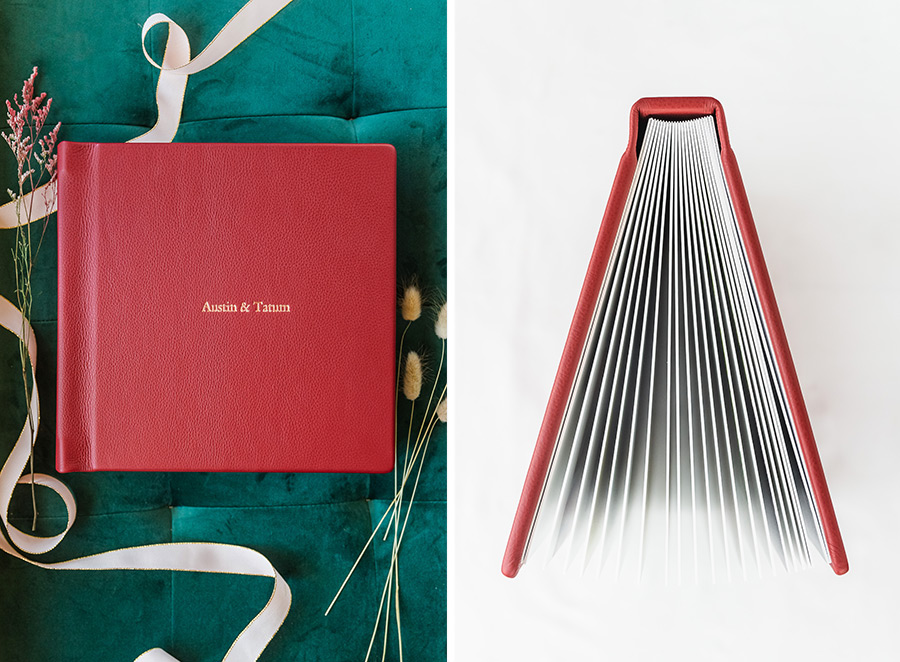 The story behind today's featured album is very touching. I'm going to let
Arizona-based wedding photographer Marquette LaRee
tell it in her own words:
"This couple and wedding will always hold a special spot in my heart. The week of Austin and Tatum's engagement session was the week I went to be with my 55 year old mom in the ICU in New Mexico. My Dad needed to be able to go back to work, and we didn't want her there alone as they tried to figure out what was going on. The plan was for me to be there Monday-Wednesday with her and then go back home to do Austin and Tatum's engagement photos. Wednesday the doctors were finally able to figure out what was going on and the news was grim; they asked for a family meeting the next day. I immediately got in touch with Austin and Tatum to let them know what was going on. They were so gracious and understanding, and encouraged me to be there with my family. There was no hesitation, no "but you owe us!", no hassle from them as we cancelled their engagement session (knowing we likely wouldn't be able to reschedule it with how quickly their wedding was coming up afterwards).
In the end the exact time that we'd originally set up to meet for their engagement session ended up being the exact time we got the call to head to the hospital for a final visit with mom. I wouldn't have been able to make it had I not already been in New Mexico. Because of their grace and kindness, I could be there with my family and my mom and not worry about how to fix any business drama.
Their wedding was the first wedding on my schedule after my mom's death. It made me hyper-aware of family interactions and special moments. I got one of my favorite mother-daughter shots I've taken, and while it made me tear up I felt so grateful that I could be there to capture that moment for them and to know how much of a treasure that photo will be through the years. The wedding planner, Stasha Barlow, was incredible. She took such amazing care of the couple and their families, showed incredible grace, patience, and kindness when another vendor was incredibly late due to staffing shortages from Covid and tourist clogged forest roads, and she kept checking on me making sure I was doing ok (as she knew of my mother's passing). My second shooter lost her mother too young the year before to a fast and aggressive cancer, so she was also hyper aware of family moments and was ready to step in and take charge if I needed a moment to collect my wits (thankfully I didn't, but she was ready and willing and I'm so grateful). So it was a hard wedding, but an incredibly beautiful one not just visually but for the love, grace, and kindness that was shown in so many ways to so many people."
Marquette loved how this wedding turned out so much that she decided to have us design and print a sample album using the images from it so she could show it off to potential clients. It is SO SMART to create sample albums from your best work! In fact, we believe it's
the number one key to selling albums!
This
Align Legacy Book
is a 10x10 album with thick pages bound in our striking Auburn leather. It includes 10 spreads and has rose gold foil debossing in our Cardo font on the cover. Marquette was so kind to take these images of the finished printed album and send them to us! Gorgeous!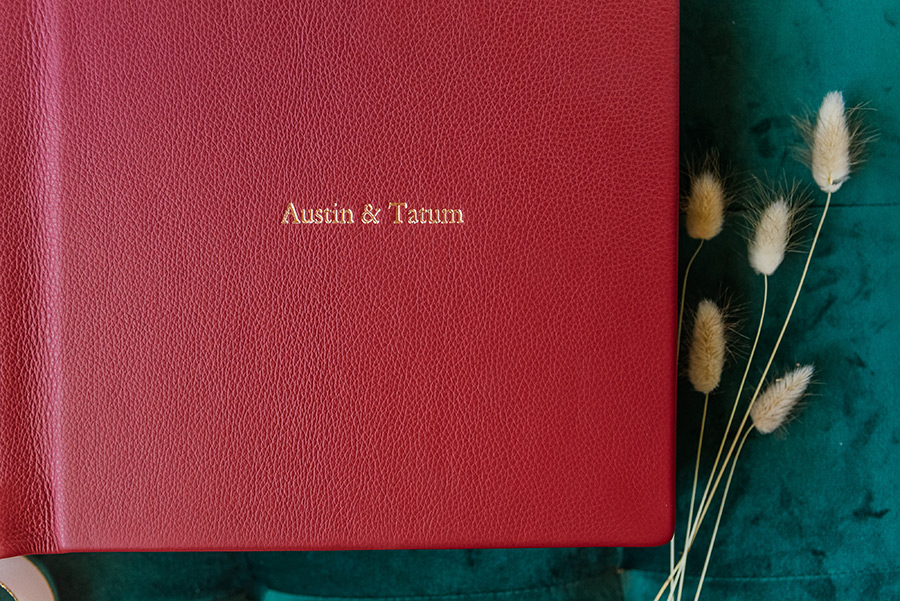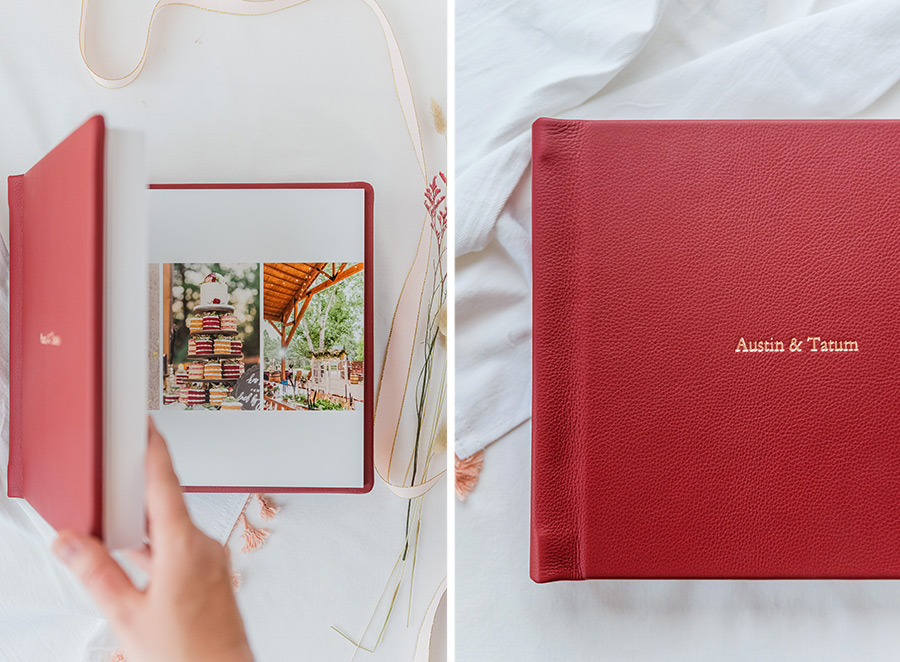 Here are a few of our favorite spreads from this beautiful design: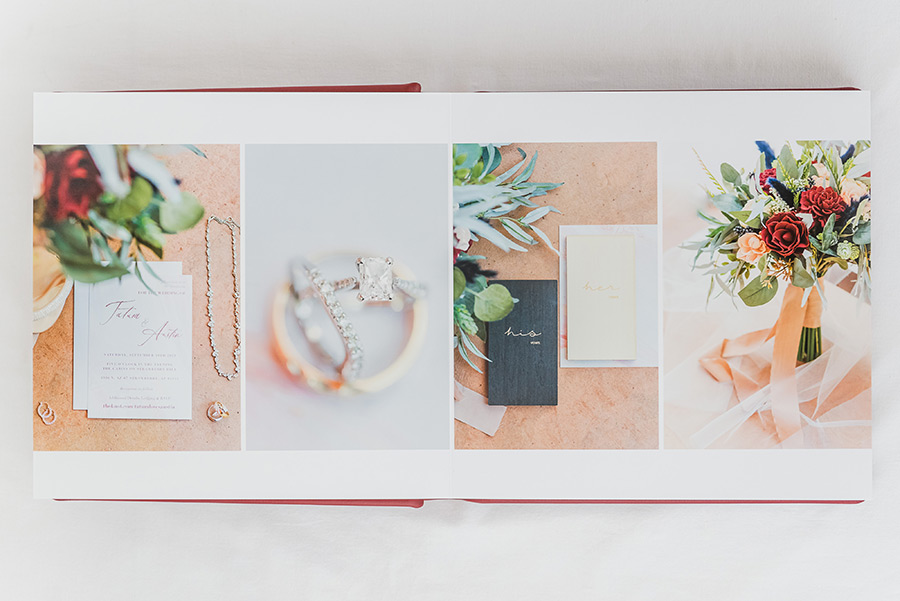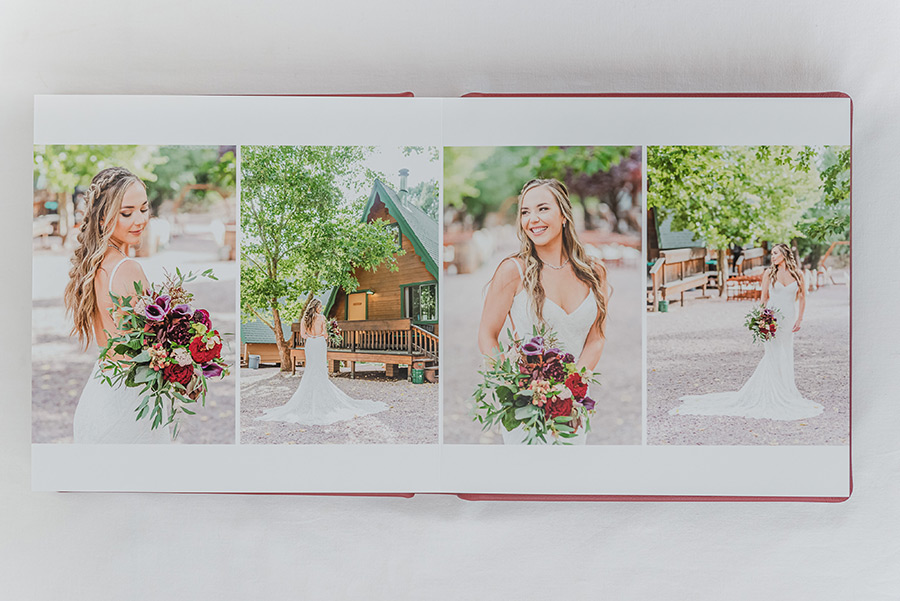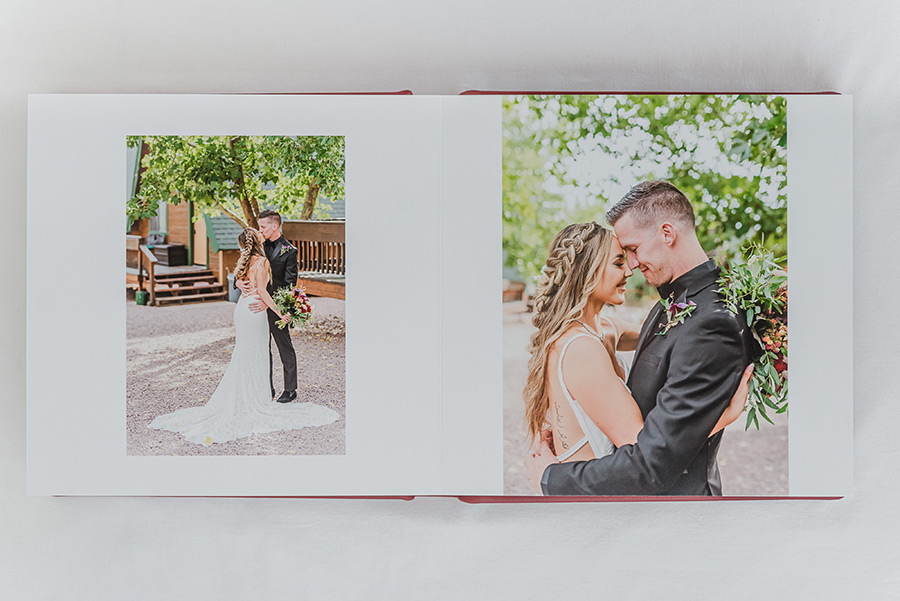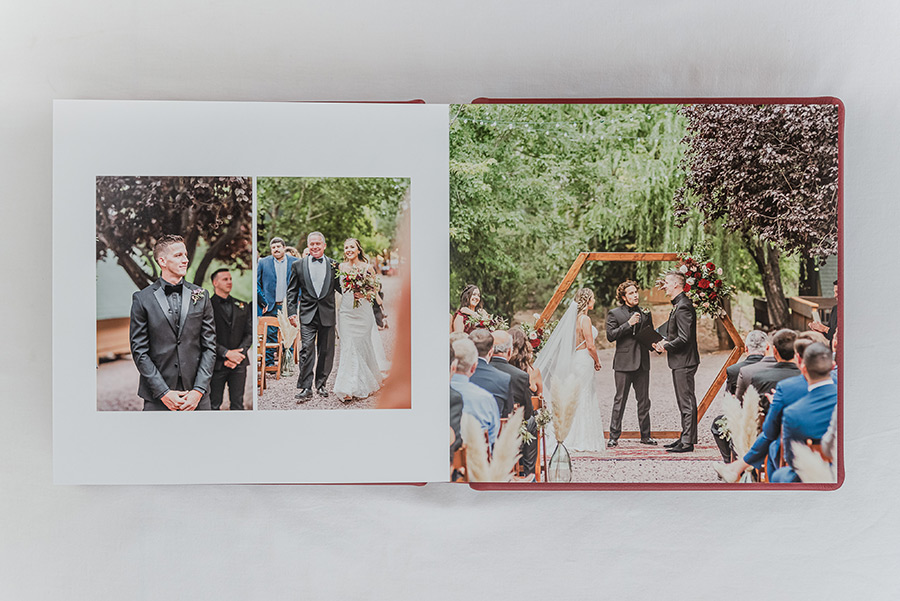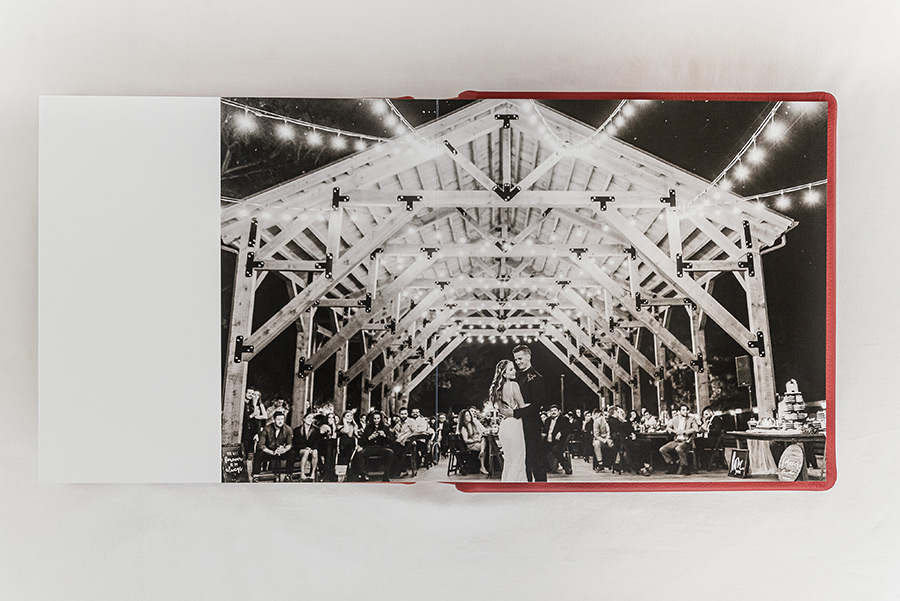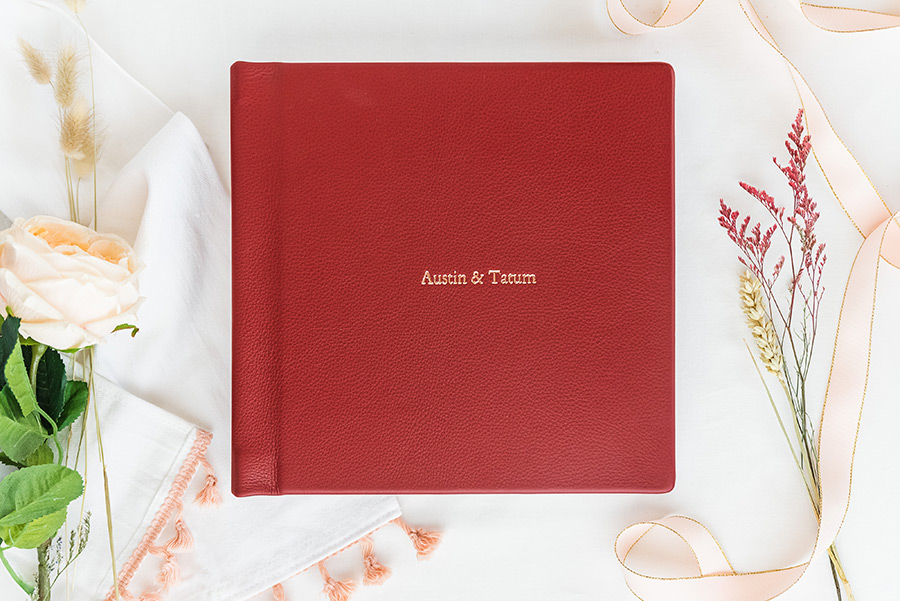 Click through the slideshow to see the design in full:



Thank you, Marquette, for allowing us to work with your beautiful images and create this sample album for you!