Epic Family Portrait Album Design for Marquette Laree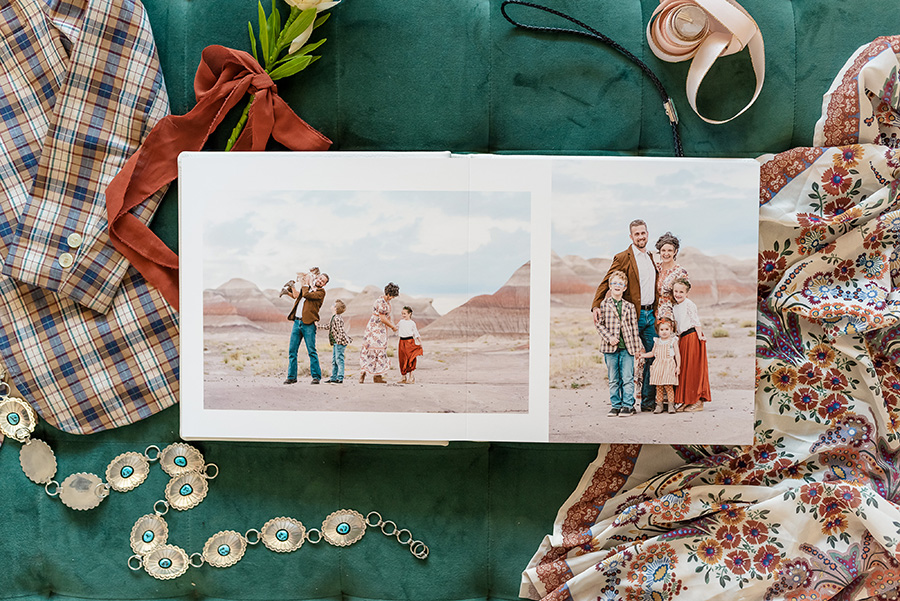 We love what Marquette shared about her motivation behind getting this album created:

"I wanted to be able to show my photography clients that albums aren't just for weddings; albums can add strength and power to any home! I realized that I wanted these in our home in a tangible way. Not just a few on the wall, but more of them where we could see them easily and where they could be accessible and part of our life so we could look through them over the years, bring up the memories, and draw strength on the love we feel when we see these images. An epic album for an epic photo shoot was a must. What better way to show my clients what a family album could mean than by leading by example?! I've been so excited to have this in our home and the kids LOVE getting to look through the beautiful pages. It's truly a treasure!"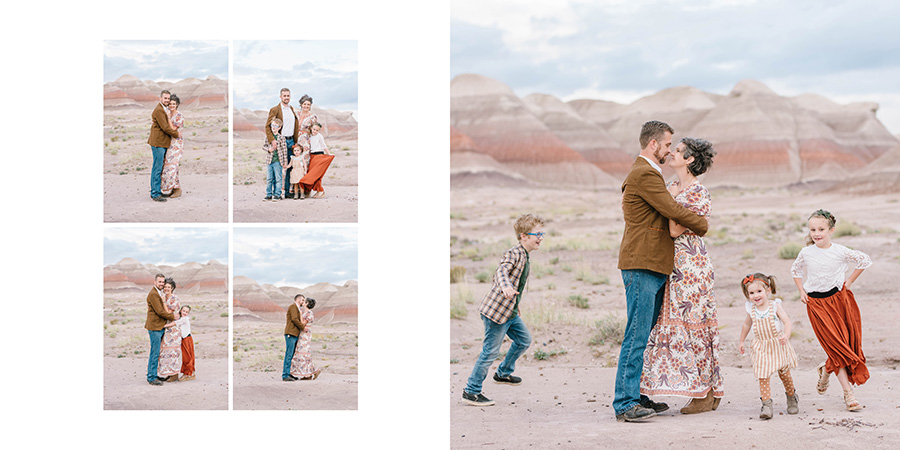 Here's the background story Marquette shares about how this family shoot came to be:

"After we had our second baby in 2016 we decided we were done as a family of four and had an epic family photo session taken on dry lake beds in New Mexico. A big canvas from that session has hung in our home since then. Then in 2020 our family actually became complete with baby number 3. And still the same canvas of Mowers Party of 4 hung in our home. We decided we needed to do another big epic family photo session to update the big canvas to include our Molly girl. Mikaela and I schemed on this for a few months. I picked our location and she was game to try it out. Shooting out in the open isn't Mikaela's normal style (as Payson is surrounded by gorgeous forest and mountains), but I knew she could nail this. Jokingly I said, "We'll just pray for some epic clouds." Well months later when it was finally time for the session we were just hoping we could make it to the location between storms and that it wouldn't be too soupy of a mess. We lucked out with GORGEOUS textured clouds, beautiful light, and the land had drained enough from the flooding rain it had received just two days before.

Mikaela is a master at capturing things as they really are in such an artistic way. The photo of our two year old stomping off not even 5 minutes into the photos session is one of our all time favorites! Her slogan used to be "You know how it feels to love your family, let me show you what that love looks like!" and it always feels so fitting. I love looking at these and seeing our 1st grader's missing teeth, our 9 year old's goofiness, the independent toddler, and the joy I feel with these people of mine."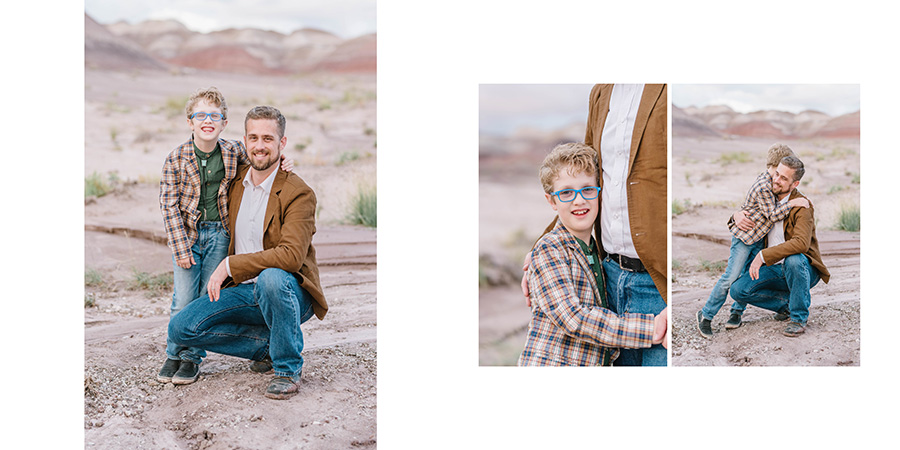 We just can't get over how stunning this design turned out! Every page is just so beautiful!
Marquette took these beautiful photos of the printed
Align Legacy Book
and sent them our way and we couldn't be more grateful! For the cover, Marquette chose our Yukon leather. She had the album printed as a 12x12 with thick pages. The text on the front is debossed with rose gold in our Adelicia font. Just so stunning!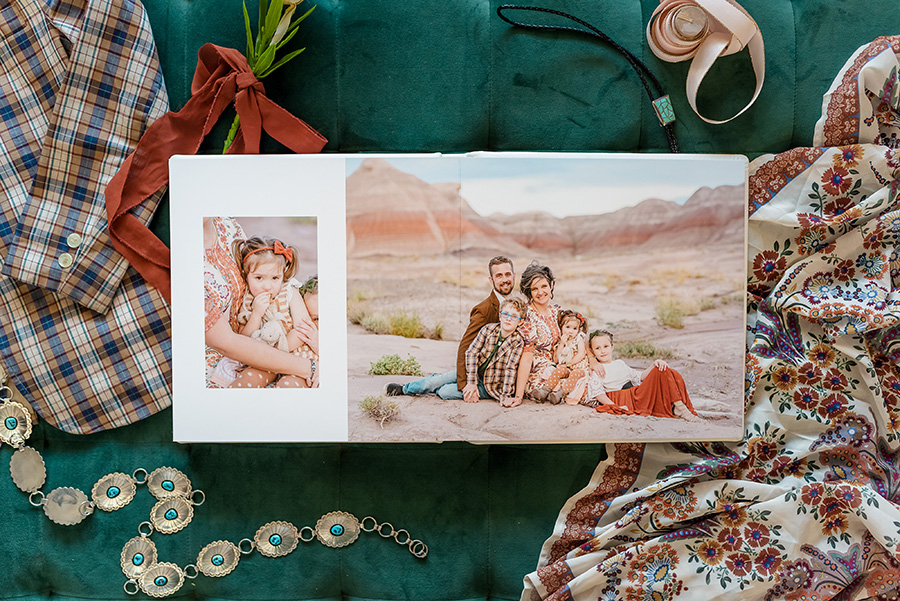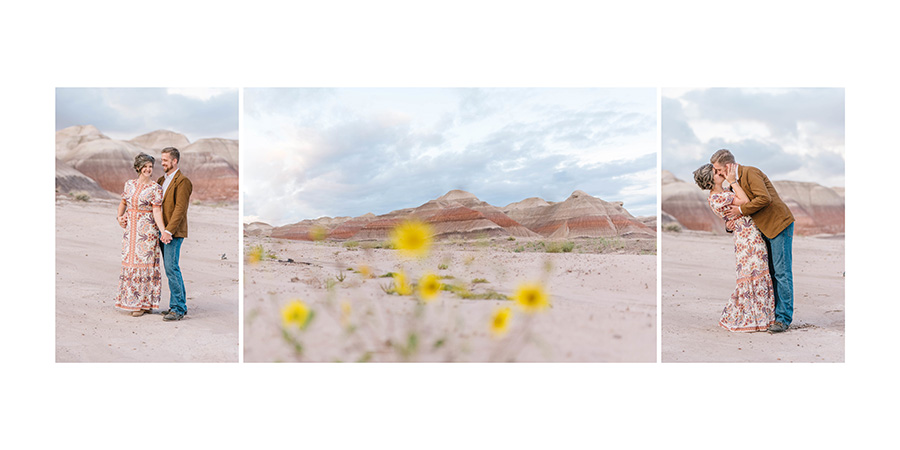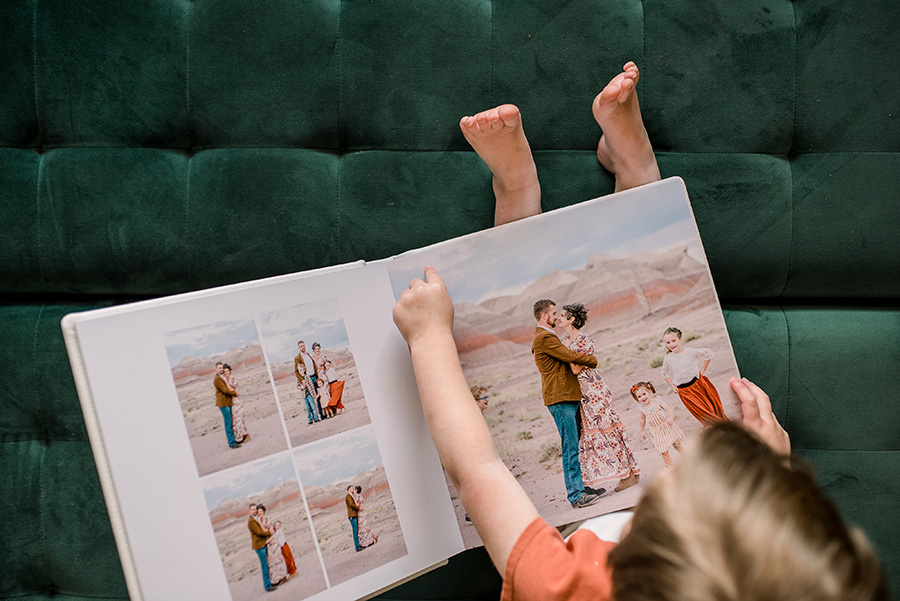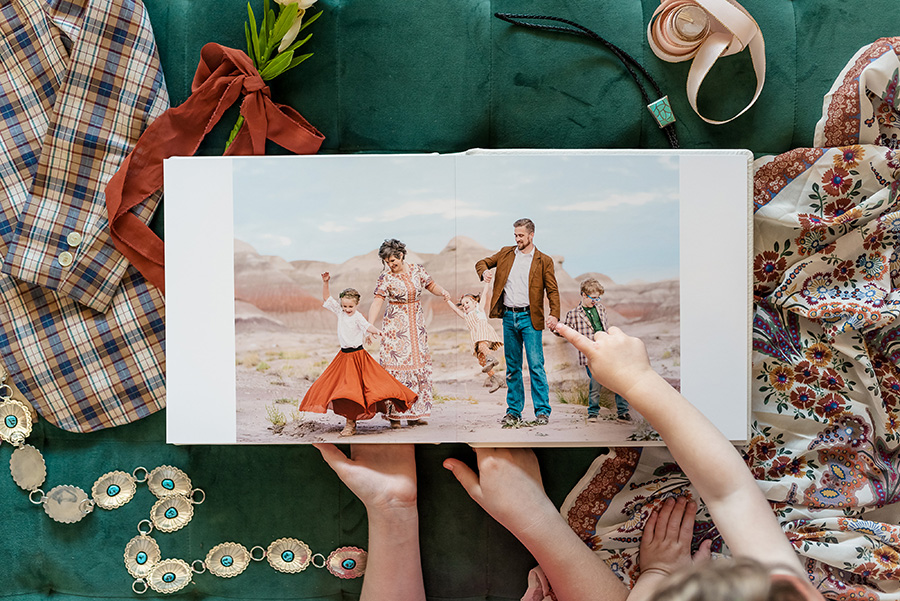 To see the design in full, click through the slideshow:



Thank you Marquette & Mikaela for allowing us to showcase this stunning album! It was such an honor to be a part of creating it!