4 Tips for Getting Your Clients to Value Albums...and buy one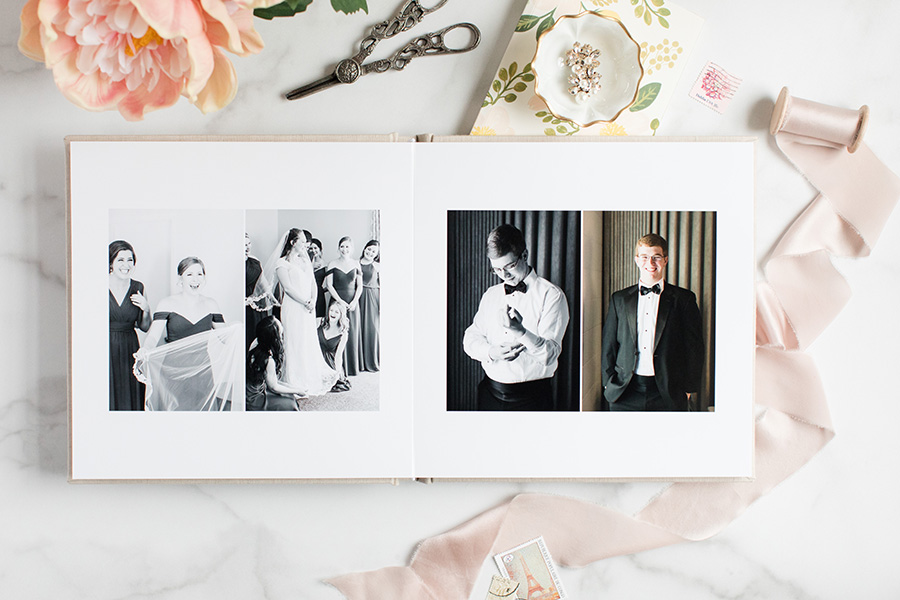 photo by Elizabeth Gelineau
How many of you wish you could sell more albums? Do you find it difficult to find clients who see the value of an album and are willing to pay the additional cost to include one in their package?
This has been a dilemma I've dealt with as a wedding photographer as well. What I've found is that if I don't value albums and prioritize them for my clients, they typically won't value them either. If you want to sell albums, you have to prioritize them. Here are a four tips for how to do so:
1 -- Share your passion for albums with your clients.
Let them know that out of all of the products you offer, this is the one YOU most want them to have. After all, a wedding album should be a couple's first family heirloom. It is the one photography product that they can purchase that will stand the test of time. Long after prints are taken off the wall, children are grown, and grandchildren are running around, an album will be there to tell the story of their love for generations to come.
2 -- Include them in every package.
Communicate through the structure of your pricing that the album is the #1 product your clients will want to have.
3 -- Create a space on your website to share your passion for albums.
Here are some tips on
how to create a space for on your website
. I have done this for my own photography business,
and you can view the album page on my website here for inspiration.
4 -- Talk about your passion for albums during your initial client meetings.
You can do this in any number of ways. If you have a personal story about your wedding album or lack-there-of, or your parents' album, and how that experience has shaped how you value albums, these stories from personal experience can be very powerful. Or tell a story about one of your past clients and how their album has been a blessing to their marriage. And then don't pass up the opportunity to show your clients beautiful samples, allowing them to touch and experience each one while you share what you love about them.
Click here for my other blog post about tips for introducing albums during your client meetings.
I believe in the value of a wedding album; I'm passionate about them. And my clients know it. They know it when they look at my website and read about albums. They know it when they see my package info. And they know it when we sit together looking through albums in their initial client meeting. They become excited about their wedding album, in part, because I'm excited about it.
And you know how I talked about the power of story above? This is my "why" story behind my passion for albums:
This is a photo I grabbed off of the Instagram feed of one of my past brides, Ashley. She and David were married in 2008 and now have three children. This is their youngest, Carson: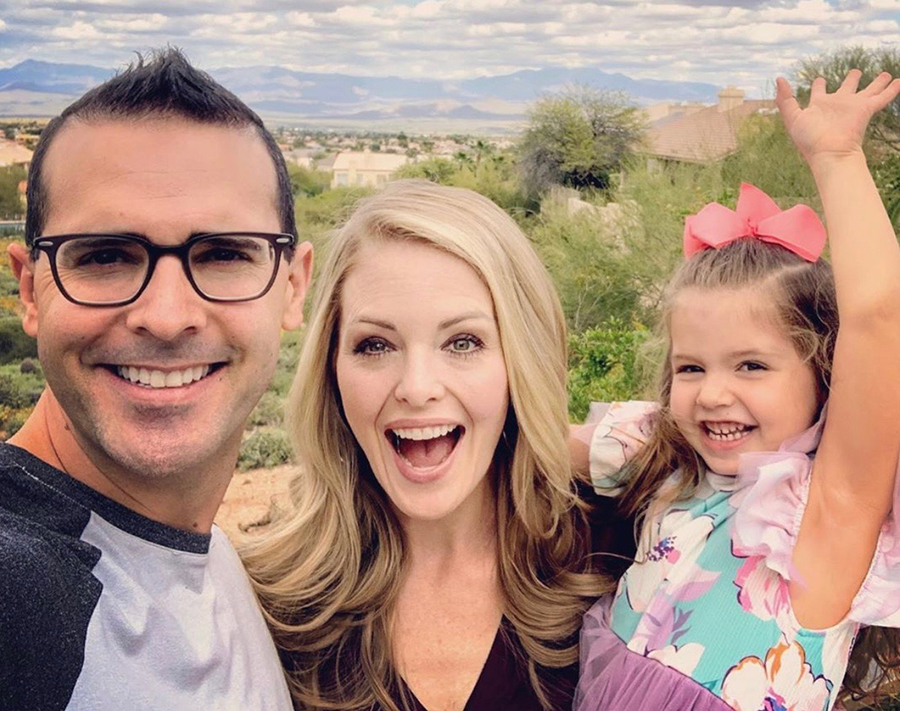 A few years ago, Ashley and I were catching up and she told me a story about what their wedding album meant to their family. She told me that their daughter's "favorite book" is mommy and daddy's wedding album. She regularly asks them to "read" it to her -- to flip through the pages while she sits on their laps, and tell her all about the people in its pages. When they get to the page with mommy and daddy's first dance she always asks her dad if she can dance with him.
If that doesn't paint a picture of the importance of having a wedding album, I don't know what does.
I'm convinced in my heart that wedding albums are important. And every married couple should have one. Having this passion and communicating this passion to your clients is step one of selling more albums.
If you found this post helpful and would like to receive tips like this straight to your inbox,
click here to sign up!
And exciting news! If you're a photographer who wants to start offering albums without investing hours of guesswork and trial and error -- we have a solution for you!
Check out the Album Start-Up Kit
and start maximizing your profit today!