We offer
3 design styles
here at Align: Classic, Simple & Styled. The majority of the albums we design and share here on our blog are of the Classic style. It's our most popular. But today we thought we'd share a recent album design we did for
Nidya Lloyd
-- one of our talented New York-based clients -- in our Styled design style.
This style incorporates colored background or color-blocking that is customized to compliment the colors in the images, thin keyline borders and some slightly overlapping images.
We thought this design turned out beautifully and we hope you agree! Here are a few of our favorite spreads from this design: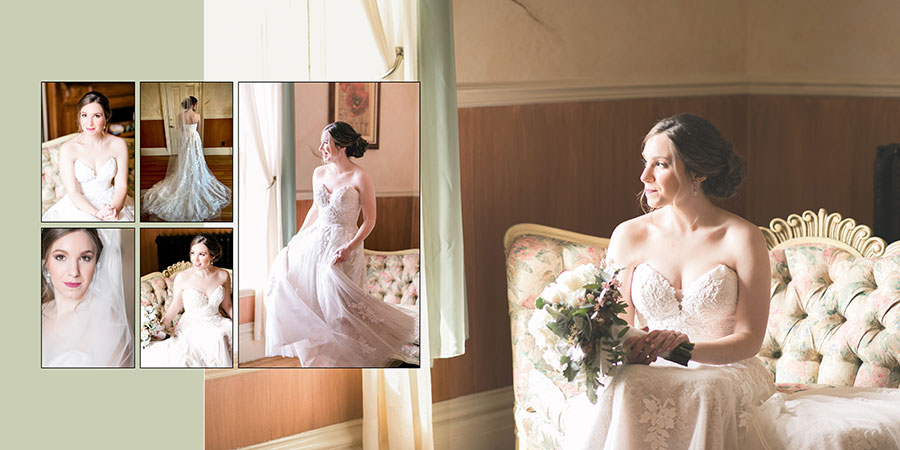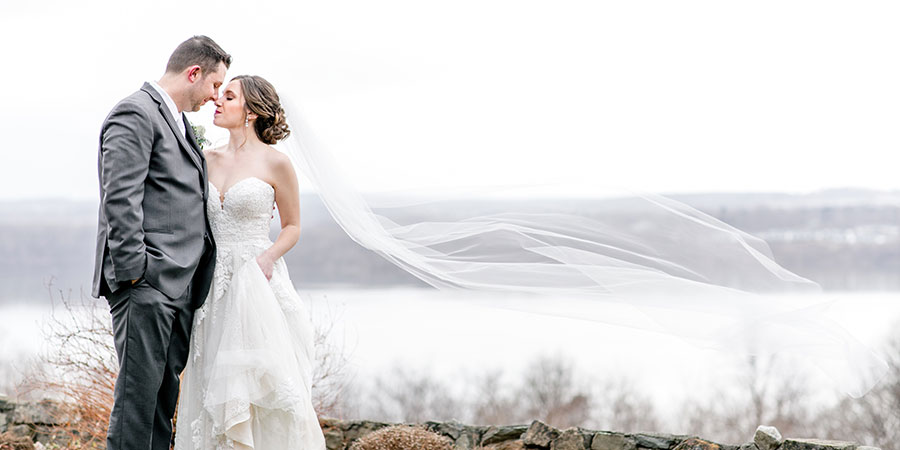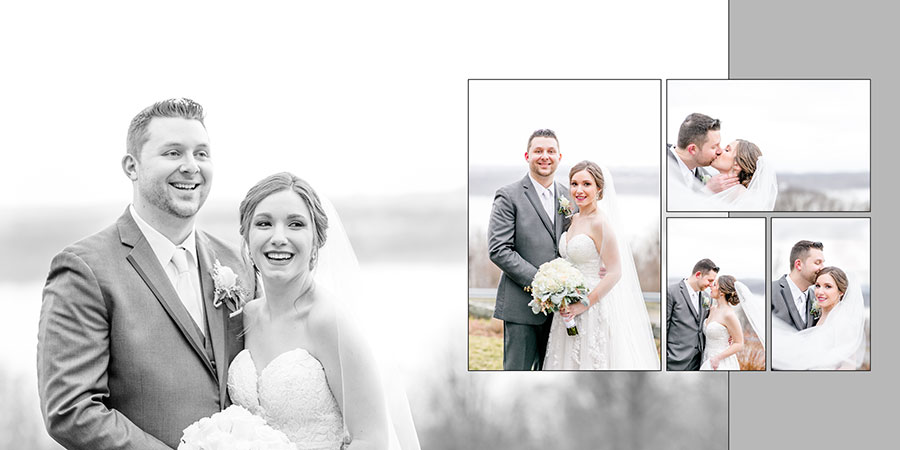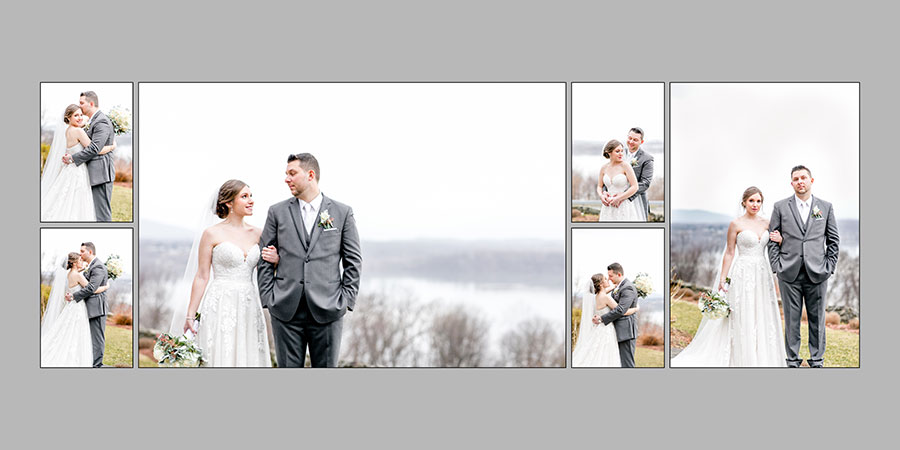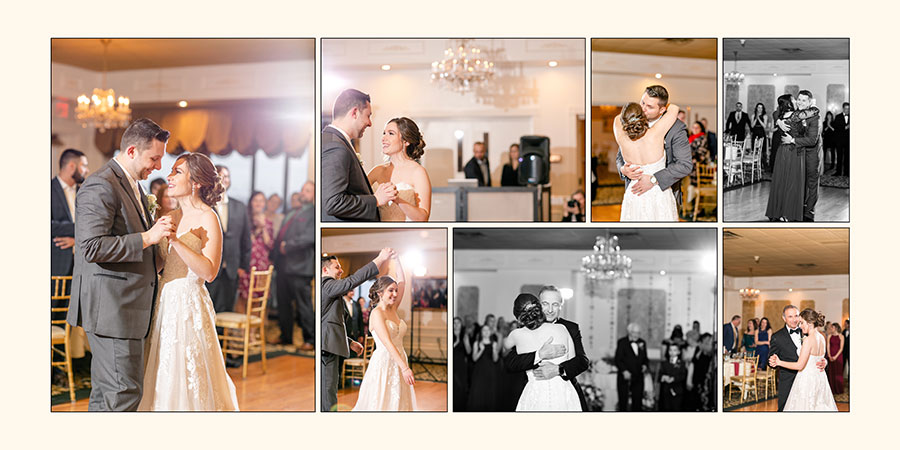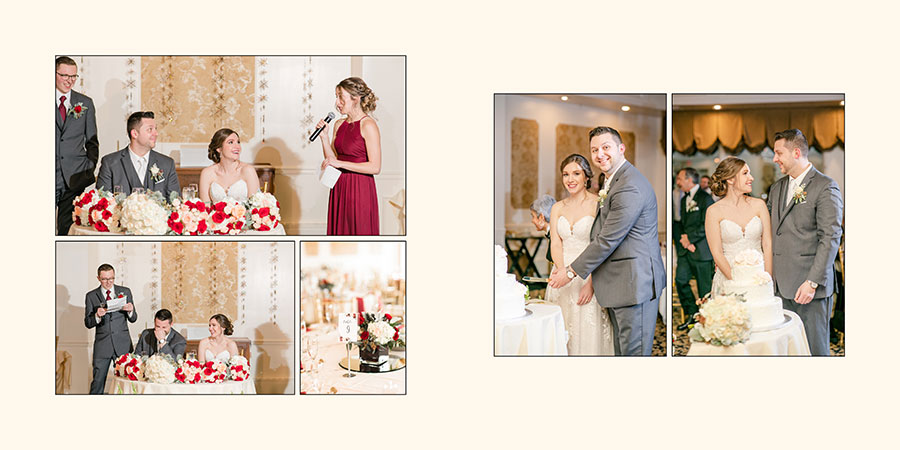 To see the design in full, click through the slideshow below:


I'm so excited to share this favorite recent design with you!
Amelia Soper
is a super-talented photographer based out of Washington state whose clients are full of personality!
We've already featured one of her wedding album designs
, but today I want to share what looks like one of the most fun engagement sessions ever! They packed the session full with all sorts of fun -- the Seattle Space Needle, giant red balloons and even a tattoo parlor where the couple got roman numeral tattoos of their wedding date!
I have a lot of favorite spreads in this design, but I especially love the feel of this one and the pop of color taken from the Space Needle: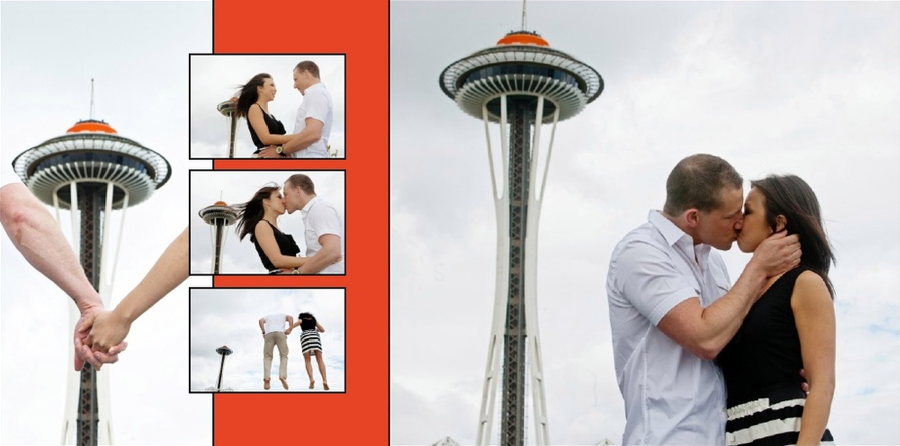 Be sure to check out the full design below: