3 Tips for Up-selling your albums the RIGHT way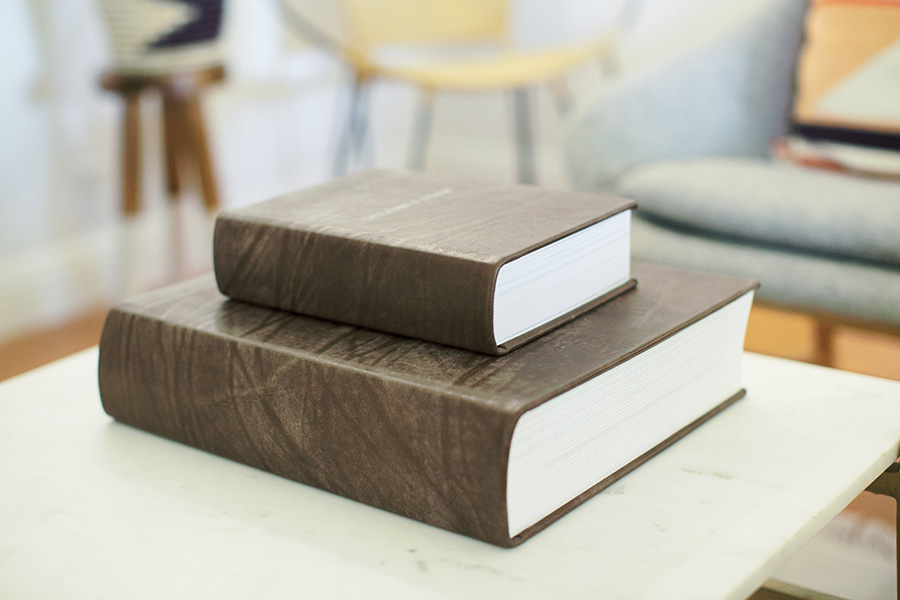 Hey guys! Melissa Jill -- Align's owner and retired wedding photographer -- here again to continue our series on successfully selling albums and pricing for maximum profit. In
a recent post, I shared why you should be up-selling your albums
and that there is a
right
and
wrong
way to do so. Today I'm going to share three tips for doing this the
right
way.
1 -- Educate clients up front
In order to make sure your clients have a great experience with you and your album workflow, you need to be very clear on your process up front. Let them know in your initial client meeting -- before they even hire you -- that you will likely design their album with more spreads than what comes included in their package. Let them know that you do this as a
service to them
. That right now, it's hard to know how many images they will want in their album since they haven't seen them, and that by designing an album that tells the story of their day in an
ideal
way, they will have options. Whenever I explain our process in this way to potential clients, they nod in agreement. It makes sense to them and they are on board.
Another way that I communicate this is in the verbiage of my package and pricing information. Rather than including a specific album in a package, I include an
album credit
. My album credits are $1,700 or $3,000, and each amount is enough to purchase each of the albums I offer with the minimum number of spreads. So I can point to my Queensberry Duo album (a version of which is pictured above -- this set of albums purchased by my clients was a result of an upsell -- both the couple's album and the parent album ended up with 30 spreads and the client spent a total of $7,500 on their albums alone!) and let them know that the $3,000 credit will cover that album with 16 spreads. But the fact that it is worded in the package as a "credit" indicates that they may choose to spend more on their final album after the wedding. The credit is a way for them to set aside money toward their album pre-wedding with the option to upgrade later.
2 -- Allow clients to narrow down the design
Once your client sees the initial design, give them the option to narrow it down by deleting spreads. So in the example above, if I have a Queensberry Duo designed with 25 spreads and the client paid for 16 spreads in their package, they have the option to delete 9 spreads and have no further financial obligation. But at least they are seeing something ideal and given the option to upgrade. Like I mentioned in my last post, many clients do decide to upgrade because they love their images so much. But obviously there should be no obligation to do so.
3 -- Charge per additional spread
When you are presenting an option to upgrade, price based on the number of spreads that the client chooses to upgrade by. As photographers, that is what we are charged for by our album company, so we should also charge this way to cover our costs. "How do you figure out how much to charge per spread" you ask? Easy! Divide the price of the album in your package by the number of spreads included for that price, and round. That's your per-spread price for the upgrade. Mine is $100 or $190 depending on the type of album they order.
These are my three tips for up-selling the
right
way! If you educate clients clearly up front, give them the option to narrow down the design to just what they ordered, and charge per spread for any upgrades, you will maximize your profit AND your clients will be on board and thrilled with the process!
Check out my next blog post in this series
in which I share how up-selling helps many Align Album Design clients cover their outsourcing costs for album design PLUS make bonus profit!
If you found this post helpful and would like to receive tips like this straight to your inbox,
click here to sign up!
And exciting news! If you're a photographer who wants to start offering albums without investing hours of guesswork and trial and error -- we have a solution for you!
Check out the Album Start-Up Kit
and start maximizing your profit today!