New Service: Cover Finalization!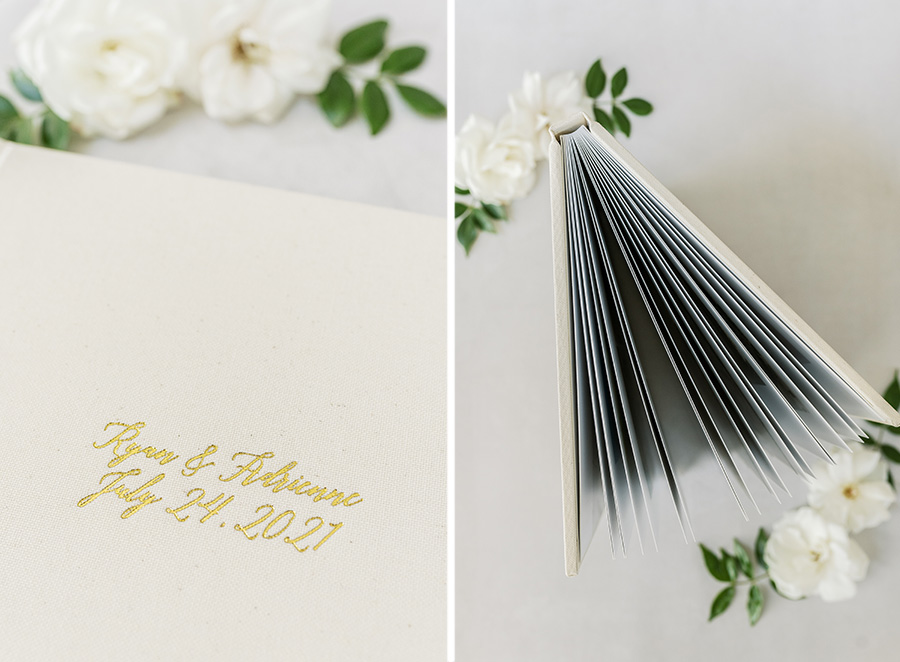 You spoke and we listened!
You want to outsource your ENTIRE ALBUM WORKFLOW FROM START TO FINISH!?
Here's how!
On
our order form
, select that you want to print your album through Align (Check out our
Align Legacy Books here
for more info!):

On the same order form, select our "Hands-off Service":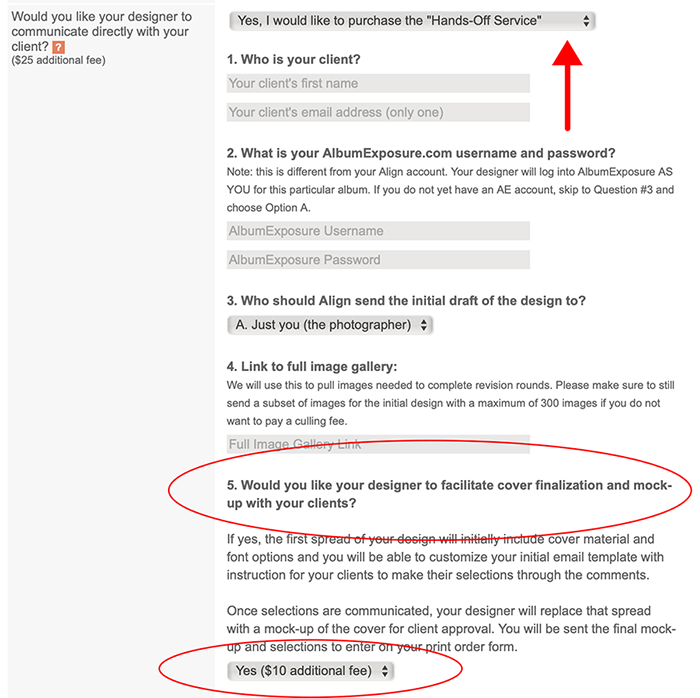 And make sure to select "yes" for #5 -- Cover Finalization
With this combo you get:
Initial design + 3 rounds of revisions
Designer communicates directly with your clients (as your in-house album designer -- they will never see our name or branding)
Revision images gathered by your designer from the full online gallery
Cover mock-up and finalization facilitated by your designer
With our NEW Cover Finalization Service (only available for clients who print through us AND use the Hands-off Service), during the proofing stage, the first spread of your design will initially include cover material and font options like this (will appear larger and more readable on the proof):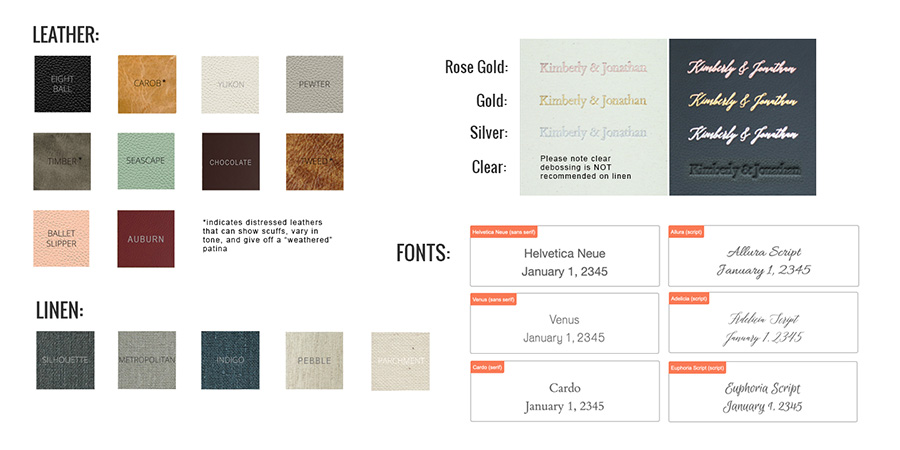 And we will email your clients instructions to make their selections through the comments. Once selections are communicated, your designer will replace that spread with a mock-up of the cover for client approval. Something like this: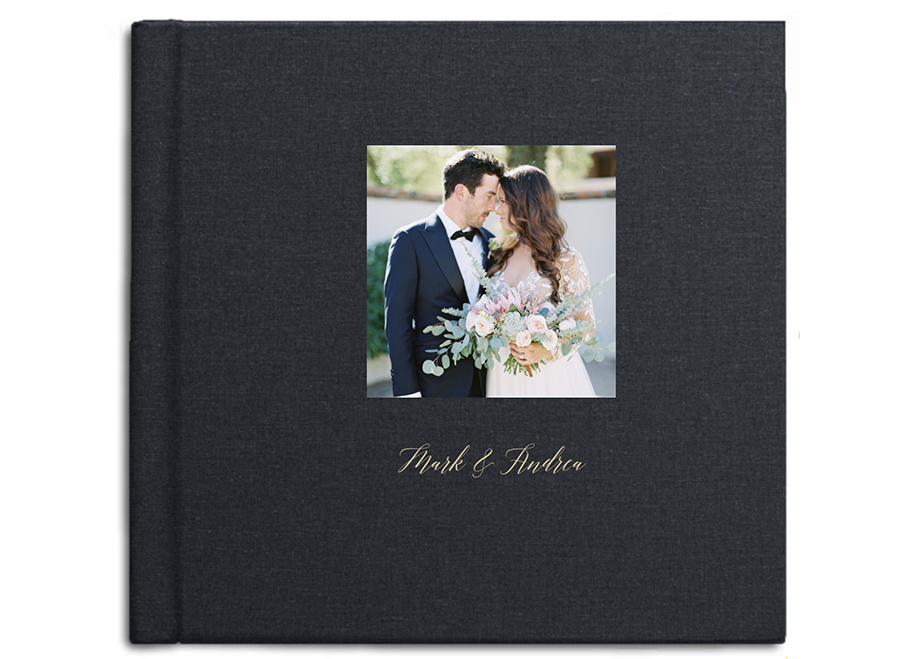 Upon design approval, you will be sent the final mock-up and selections to enter on your print confirmation form.
With this full-service combo, the only steps you will be responsible for in the entire album workflow are:
1. Filling out the initial order form (2 minutes)
2. Filling out the "Print Confirmation Form". We require this step so you can sign-off on the design before it goes to print, enter the cover specs that will be provided by your designer and submit payment for the printed album. (5 minutes)
Here are your total costs if you go this route:
Design fee:
$9/spread
Hands-off service - $25
Cover finalization - $10
Printing fee:
Use the pricing calculator at the bottom of
this page
to enter your specs and find your printing price.
Shipping- $25
To get started and experience the highest level of customized album service available,
fill out our order form!