Everything you need to know to sell wedding albums effectively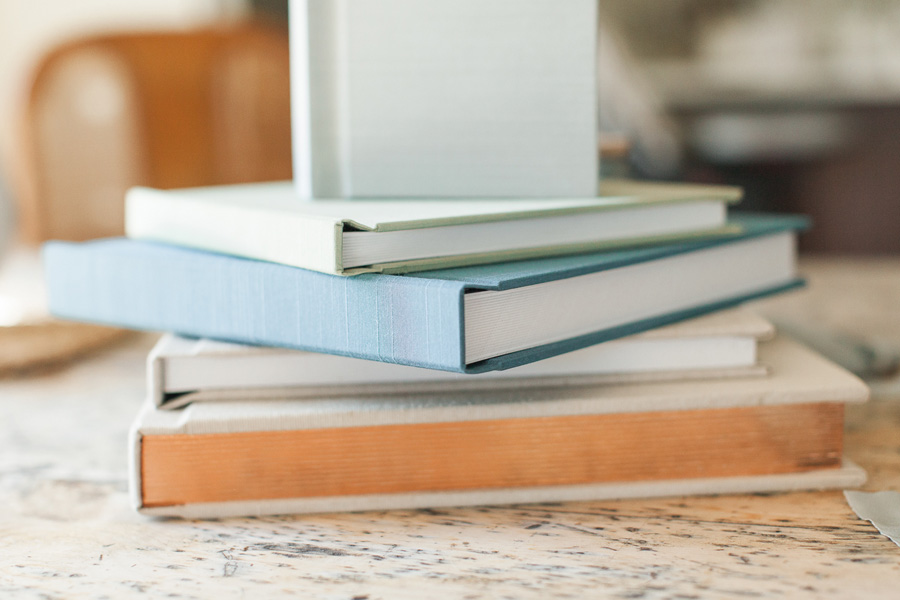 above photo by Rebecca Sehn Photography
For those of you just tuning in, I'm Melissa Jill -- Align's Owner -- but I'm also
a wedding photographer based out of Huntsville, Alabama
. I've been serving couples for 18+ years and I am SO passionate about albums! Every couple should have one! And I do my best to make sure every bride and groom leaves their experience with me with one in hand. I've spoken at national conferences and through online webinars about what has worked for me when it comes to album sales and workflow, and a couple years ago I started to organize all of my thoughts on this topic into an album series here on Align's blog. Turns out I have a lot of thoughts -- haha! Below is a list of the full series with links to each post for your reference.
If you're new to albums, I'd suggest working through this blog series in order. I hope I can answer all your burning questions! ALSO, you might be interested in the
Album Start-Up Kit
I created to help photographers jump into the world of albums.
Check it out here!
If you have been selling albums for awhile, perhaps you just have an issue or two you'd like help in overcoming. My hope is that you will find something here to help save you time, maximize your profit, and take your business to the next level!
1 - Melissa Jill on Album Workflow: An Introduction
Read about my early experiences with album sales and workflow, the initial obstacles I ran into, and how I persevered to refine my album approach to earn our studio $25,000 in album sales last year!
2 - Four Tips for Getting Your Clients to Value Albums...and Buy One
If you find it difficult to sell albums to your clients, then this post is for you! Learn practical tips for naturally moving clients to the point where they are happy spending additional money in order to include an album in their package.
3 - So You Want to Raise Your Prices?
Are you wanting to reach a more high-end bride within your local market? Find out why doing albums RIGHT is key to reaching the clients you covet!
4 - How to Pick an Album Company
There are SO MANY printing and binding companies out there, how is a photographer to choose? This blog post offers practical advice to help you in your search.
5 - How Many Album Options Should I Give My Clients?
This post is a must-read if you want to learn how to sell albums effectively. Plus, you get to see a before and after of my living room remodel! Trust me, it is totally relevant -- haha!
6 - The #1 Key to Selling Albums
Whatever you do, don't leave this step out of your sales approach. You can't sell high-priced wedding albums without it!
7 - Five Features Every Sample Album Should Include
Find out which features your sample album MUST HAVE in order to win the hearts of your clients so they say YES to their very own album.
8 - How To Choose Which Wedding To Feature In Your Sample Album
Not sure which wedding or portrait session to feature in your sample album? These are the top 5 elements to consider!
9 - To Outsource or not to Outsource
Some photography studios should outsource their album design and some should do it in-house. Find out which is best for you!
10 - Eight Tips for Timeless Album Design
Of all things, a
wedding album
should be timeless. If you're doing your album design yourself, follow these eight tips to ensure that your products never go out of style.
11 - Ten Tips for Shooting with the Album in Mind
Shooting with the end product in mind is just plain smart! Make sure you are following these 10 tips while shooting so that you can end up with the most beautiful and impactful album designs for your clients.
12 - How Outsourcing Helps you Make MORE Money in your Business
So many business owners have their approach all wrong. Are you using your time to GROW your business? Find out if you need to adjust your thinking in order to increase your bottom line.
13 - How to Price Wedding Albums
This is one of the biggest conundrums photographers face. This post makes the math super-simple and helps you ensure you are pricing your albums for profit!
14 - How to Manage Your Clients' Expectations for Album Length
This step is key to ensuring that your client's expectations are managed AND that your designs aren't too cluttered. Find out how many average images per spread go into an ideal design.
15 - Never Wait on Clients to Pick Album Images Again
Is your workflow held up by waiting on clients to pick their images for their album? Solve this problem once and for all with this life-changing tweak to your workflow!
16 - How to Rename Your Images for a Smoother Workflow
Renaming your images properly is a foundational, nuts-and-bolts aspect of your workflow that can really help streamline your album process. Find out when and how to rename your images here!
17 - Five Tips For Picking Album Images Fast
When done right, picking images for an album design can be quick and easy! Follow these five tips for ultimate efficiency!
18 - Speedy Workflow = Happy Clients + Higher Sales
Want to ensure that you have happy clients AND higher sales? Find out how I tweaked my workflow for better results!
19 - Why up-selling albums serves our clients
You should consider up-selling your albums. Find out why as I share about one client who really solidified my belief in the importance of up-selling once and for all!
20 - Three Tips for Up-selling your Albums the RIGHT Way
Have you heard about up-selling but feel like it sounds kind of shady? There's definitely a right and WRONG way to up-sell. Read this post to make sure you do it right.
21 - How to Cover Your Album Design Costs and Make Bonus Profit
Looking for a way to cover your outsourcing costs and maximize your album profit? In this post I share the math on how to do so consistently!
22 - Four Steps to Simplified Album Proofing and Revisions
The revision process can be SUCH a headache! Can I get an amen? Read this post to make proofing super-simple on your clients and ensure a painless, smooth process for all!
23 - Using Incentives & Deadlines to Close the Sale
Read this post to find out what incentives and deadlines I give my clients when offering an album up-sell that help move them to action and close the sale.
24 - Five Minute Tip to Ensure Faster Album Finalization
Are you waiting on your clients to finalize their albums for more than 6 months after the wedding? Implement this quick tip to put an end to a prolonged album process once and for all!
25 - The Benefits Of Offering Parent Albums
Here's the low-down on parent albums -- what they are and why you should be offering them to your clients!
26 - Strategies for Designing Parent Albums
Most parent album designs are duplicates of the main album. But when your client is asking for alterations to the original design for their parent albums what do you do? Here's a break down of the design/revision strategies successfully used here at Align to help photographers painlessly create multiple album designs for the same wedding...without anyone losing their minds!
27 - Ordering & Packaging the Wedding Album
The album process is a marathon and the finish line is in sight! Make sure you are finishing well by efficiently placing the album order and packaging the final product for maximum impact!
28 - Tips & Tricks For Photographing Your Albums
Having great photos of your albums is vital to being able to showcase them and SELL MORE. Learn how to photograph an album in a way that amplifies its beauty and showcases just how valuable it is!
29 - Sharing Your Passion For Albums On Your Website
Creating a dedicated space on your website to showcase albums will help reinforce your passion for albums to potential clients and increase your sales. These are the 5 important things you should consider incorporating on your album webpage.
30 - When Should you Update your Sample Album?
Showing a sample album is CRUCIAL to selling albums. But as your business progresses, it's hard to know when to update it. Here are 4 signs that it's time for a sample album refresh!
31 - Systematized Solutions: How to Solve Business Problems Wisely
Being a business owner is all about problem-solving. Problems are sure to arise, but the key is to figure out how to systematize a solution so that you never have to solve the same problem again. Read this post to find out how I've successfully applied this approach to album-related problems as well as other issues that have arisen within my business.
If you're a photographer who wants to start offering albums without investing hours of guesswork and trial and error -- we have a solution for you!
Check out the Album Start-Up Kit
and start maximizing your profit today!